Loot Crate is a monthly subscription for geeks and gamers. Each month they send 4+ items from your favorite pop culture franchises - including a t-shirt every month and more licensed and exclusive items. Expect collectibles, gear, figures and more – $45+ value in every crate
The Basics
$24.99 per month
Ships Worldwide
$24.99
PLUS Special Offer
Loot Crate
---
Read our review of the May 2019 "Nemesis" Loot Crate and save money off of your first shipment! Read more...
More Staff Reviews of Loot Crate
The Basics
$24.99 per month
Ships Worldwide
User Reviews
4 charges on my daughters cards because she has pay pal they continued to bill her and she didn't have a monthly subscription. Haven't found a phone number for them to dispute the charges. Stay away!
Its always taken so long to get my crates which I have always hated and tracking is just worthless. They dont care about there customers at all. I had issues with pretty much all of my orders and told them repeatedly I was not a happy customer. Not once did they ever acknowledge it. Not once did they ever try to make it right or make it better. I cannot in good conscience give my money to this company ever again. Just dont its not worth it. Just buy the items you like and dont wait for a super disappointing box. They have gone down hill for sure and they werent very good to begin with. Just dont its the worst, go soend your money on something you really want and know what you are getting and a company thats reliable.
If I could give a negative number...well, this company would get one. I have waited over a year now trying to get some crates that this company has owed to me. I have gotten EVERY excuse in the book each time I tried to contact them. I just got an email from them today saying that I can sign up for crates and I can pay for them and they would give me a refund. Are they absolutely out of their friggin minds? I don't recommend this company to ANYONE and if you are stupid enough to sign with them......you deserve what you get. I'm not connected to this company in any way.
I was attracted to the idea of cool stuff from my favorite fandoms. Unfortunately, I've been waiting over a year for the last two crates of the subscription I paid for 2 years ago. I just keep getting the run-around from their customer service team. It's getting really frustrating. You can't even get your money back, they refuse to issue refunds.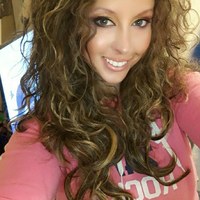 Idk but I love the cool and corky things in it just haven't really seen much advertising or talk about it and I think I'd love the items from what I've seen but with there being so many subscriptions it gets confusing so I'd really love to get one and see what its really like in person. The theme itself is right up my alley but just don't know if I'm seeing the real deal or its not what its cracked up to be. If it is what it looks to be then i know I'd definitely subscribe but just need a reason to pull the trigger on it.
Theyve been going down hill for over a year and a half now. Barely get the product out on time and failed to fulfill the order I put in for the LOTR crate over two years ago. Would not recommend at this point
I am beyond livid with lootwear! I haven't received a single item since March! I got an email, after reaching out to them.. they have NEVER bothered to let me know there are delays, saying that I should be receiving all missing shipments from march til present at the end of July. That never happened, so I reached out to them AGAIN just to be told that it would be the end of September! They have taken money from me every single month and provided no goods for it. All they are doing is changing dates of shipments and steady taking the subscription. This is absolutely theft! I have reached out to them multiple times wanting a customer service number and they refuse to give it to me. There replies are always robotic at best. The WORST customer service I've ever experienced in my life!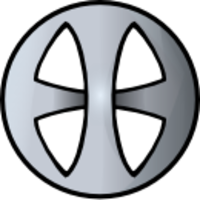 Been a subscriber for 5 years, and things slowly got worse, while prices kept increasing. It was $11.95 a month when I started, now it is $29.95 a month, while I've seen better items at the dollar store. They are doing repeat items from past crates, they are running 1-2 months behind at minimum on all crates, and so many customer service issues. Some of their monthly crates like Loot Undies, they stopped shipping last year, while still charging people for every month. Run. Run far away. If you are a current subscriber, cancel, and request a refund. The rumors coming out from the employees getting laid off is that the company is getting ready for bankruptcy, and have arranged for $20 million in secured debt. Crates owed to people who have already paid is considered unsecured debt, so you would only get your money back after all the other debtors get their money (IE, don't expect anything when they go belly up if you didn't request a refund before hand).
Same issue here. I ordered my first box in May. It was supposed to arrive between June 5-25. I emailed them on June 29th asking about it. They apologized saying there were issues in the warehouse but it would arrive by the end of July (a month late). A few days later, my account on their website updated to say the box would ship between August 1-15 (now two months late). I just went ahead and cancelled the subscription and opened a dispute with my credit card because they wouldn't respond to my emails asking for a refund. Definitely don't waste your money here. I'm actually shocked to see MySubscriptionAddiction listing them; knowing what scam they are.
Don't waste your money on this subscription box!! I prepaid for 2 crates before Christmas, the Spring crate was supposed to be shipped out in March and STILL has yet to be sent out (they just keep pushing out the shipping date further and further - it's now supposed to be between June 15th - 27th) , and all i get from customer service is a form letter apologizing for the "delays" and repeatedly saying that they're "on it - you can count on us". I finally got frustrated, cussed them out, and DEMANDED that they have a supervisor email me ASAP. At this point, I just want my money back and to warn other potential customers before they make the same mistake I did.
Read More
FAQ
What is Loot Crate?

Loot Crate is a monthly subscription "for geeks and gamers." Loot Crate sends out licensed figures, t-shirts, home goods, and more. They send out a lot of exclusive items that you can't buy anywhere else. They promise over $45 value in every crate.
Is Loot Crate worth it?

Loot Crate is worth it if you're looking for exclusive geeky items that you can't buy in the store at the time of shipment. Be sure to check on current

Loot Crate Spoilers

to make sure that month is worth it to you.
When does Loot Crate ship?

Loot Crate ships between the 17th-20th every month. Sign up before the 19th at 9PM PT to get that month's themed box.
What kind of items will Loot Crate send me?

Loot Crate sends out licensed figures, t-shirts, home goods, and more. They send out a lot of exclusive items that you can't buy anywhere else. They promise over $45 value in every crate.
How much does Loot Crate cost?

Loot Crate is $13.95 a month with a $6 shipping charge for a month-to-month plan. A 3-month plan is $57.75 every 3 months (you save $2.10). A 6-month plan is $113.70 every 6 months (you save $6). A 12-month plan is $215.40 every 12 months and includes a free Loot Crate shirt (you save $24).
How do I contact Loot Crate's customer care?

You can contact them by filling out

this form
When does Loot Crate charge me?

Loot Crate charges you at the time of signup and then the same date each month based on the signup date.
How do I cancel Loot Crate?

You can cancel your subscriptions online in your "My Account' section in the top right corner of the website.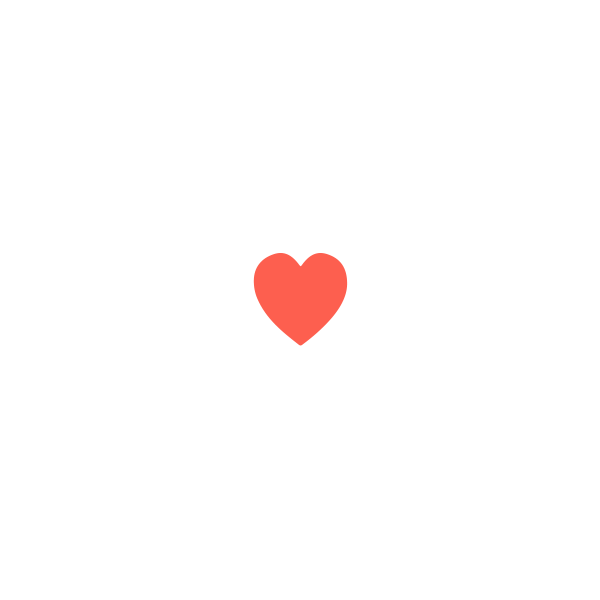 Who We Are
MSA has been your top resource for subscription box reviews since 2012, and we like to think of ourselves as your well-researched and trusted friend. Our team has unboxed tens of thousands of boxes, shared their experience honestly, and joined our community in conversations about each. We wouldn't be who we are without our readers, who contribute their own first-hand experience on the thousands of subscriptions we've reviewed. Learn more.