Recent Reviews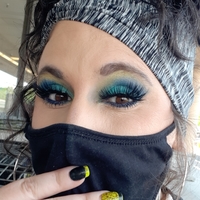 This is the same one as November!?
If I could give 0 stars I would. I have tried cancelling multiple times and they keep telling they will cancel and won't. I have already gotten charged for last month when I cancelled within a reasonable time frame , I even offered to return unopened items for a refund and they told me they could not do that. Overall terrible company. Do not recommend!!!! Products aren't that good. And there is no number to contact you can only message them.
"Took money despite the subscription being canceled "
They kept taking my money despite me cancelling the subscription. Had to take it up with customer service and was told not to worry they went ahead and canceled my subscription but I couldn't get my money back even though I did not want their product and I canceled well within the time frame to do so.