Lola Beauty Box
Lola Beauty Box is a beauty brand subscription box. Every month we send 4-5 Full Size Beauty Items that includes makeup, nail care, skin care, and hair care, and more.
The Basics
$21 per month
Ships to US, Australia, and Canada
We're sorry
This box is no longer available
Lola Beauty Box
---
Here are some alternatives you might like
The Basics
$21 per month
Ships to US, Australia, and Canada
User Reviews
I canceled this box in October of 2018 due to them sending me broken items multiple times, they charged my account last month (they must have realized their mistake because they refunded me the money) so today 6/1/19 I see they charged me twice 21.00. This is getting ridiculous now. Why can't they get their accounting in order and delete my account information so they don't keep charging my account? I'm going to have to contact my bank and hopefully ban Lola beauty box from charging my account next month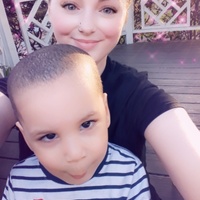 Be careful with this company. I had a broken blush from my October 2018 that they said they would replace and never did. Now 8 months later they are trying to charge me again. I cancelled my account but now it says it's "past due". I had a security issue on my debit card a few weeks ago (in the same amount, $21) from a separate organization that I have never heard of and have since had my card changed. I'm reporting them to my bank because I 100% cancelled my subscription in October and had no charges or attempted charges from them until now, weirdly in the same exact amount as the weird unknown fraudulent charge that I disputed almost a month ago.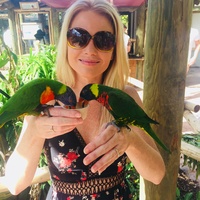 Absolutely awful customer service. I got leaky masks, was asked for a picture, which I sent. No response. I was fed up and sent a cancellation email FOUR TIMES. I was still charged. I am disputing it through my credit card but they have no phone number, no address, nothing. I'm an attorney and considering filing a lawsuit for fraud, theft, and deception. They are so rude. I used to promote this box all the time, so now I'm reaching out to everyone and telling them DO NOT ENROLL WITH LOLA. Disgusting. Does anyone have their address?
Buyer beware! Watch the videos by Just_Anne and abbadabbs on YouTube! This is a horrible company. I canceled because of receiving improperly packaged face masks that leaked all over my box. I wrote to them about a replacement -NO RESPONSE. Read the reviews here and watch the videos that I recommend. Avoid Lola at all costs.
Lola Beauty Box has the worst customer service by far..Not only are they unprofessional but they are downright rude & when you reach out to them via email it takes them days to respond, if they respond at all. My cousin joined the end of July,sent them an email to ask when would she receive her first box. They responded August. August 9th Lola sent her an email with tracking info,4 days later the tracking info still hadn't updated. She emailed them, no response,waited two more days emailed again, No response.Emailed again no response. The next day Lola emails her to review the August box (by this time she was upset because they hadn't answered her 4 emails). She writes back to them flabbergasted that they would send an email asking for a review but would not answer her to tell her where her box was. Yet again no response. Now, it's 8 days later, still no response from them. She emails again around noon on the 8th day, tells them if she doesn't get a response back soon that she will post on every review site she can to warn women about their unscrupulous business practices. Around 5pm on the 8th day Lola emails that their warehouse has just alerted them that the last of the August boxes have just went out and that the tracking info would update in two or so more days & ending the email with (Thank you for our patience) I'm not joking here!! This is how the email was ended. Not 5 minutes later, she received another email from Lola. They cancelled her subscription!!!!! Instead of them apologizing for their dropping the ball, they cancelled her subscription as if to say she was the problem for asking them when she was going to receive a beauty box that she paid for.Be warned, this subscription service must be run by a bunch of pre school children, the way they handle problems that they've created. You can't complain on their Facebook page because your comments will be deleted, and remember they rarely answer emails. Don't spend your money with these people!!!
NEVER IN MY LIFE have I ever dealt with WORSE customer service. Like most people I never received my Kokie Contour Palette in my January box due to some issues with their distribution center. Things happen, that was fine, so I sent an e-mail as instructed to let them know that I never received my palette. They sent an e-mail back stating I would receive it in my February Box... after checking the spoilers for the February box I decided I did not want that month's box so I went ahead and sent them an e-mail and let them know that I was canceling so how would I go about getting my palette from January? They responded with a generic e-mail (I'm assuming because it didnt directly address my situation) that said, "Your palette will be in your February box and if you are not receiving a February Box then it will ship seperately." So I figured I had to wait until the boxes were shipped, which was already kinda lame so a couple weeks later I sent another e-mail stating that I had never received my palette and I got the SAME GENERIC E-MAIL back stating it would arrive in my Feb box or it would ship separately... if I wasnt getting a February box...... and that was the last time they answered me.. I have sent several e-mails and left comments on their social media since then, explaining my situation and also talking with others who hadnt received their palettes either. Our comments were deleted, my messages/e-mails and comments still went unanswered and yesterday they completely BLOCKED ME FROM INSTAGRAM!!! I'm gonna assume what happened here. They ran out of palettes and instead of addressing the issue they just decided to ignore us until we go away. Well thats fine LOLA, keep my money, dont make it right, but I will make sure that no one I know will subscribe from you. This is not how you handle a business and shame on you guys for blocking me, instead of just explaining whatever happened on your end. ZERO STARS FOR LOLA BEAUTY!
My box has a tester. Seriously. The contour palette had a label that they ripped off, wrecking the box and inside the palette it is marked "tester not for resale" in large red letters. Finger marks in it too. I am so grossed out. I emailed them and finally got a reply 4 days later. I am offered points but I tell them I expect a refund since I have cancelled and points are useless. They tell me to ship the box back and don't even provide a shipping label, so this is at my expense. The cost from Canada would be silly. I would avoid this subscription box at all costs. Horrible customer service and totally disgusting to sell me a tester.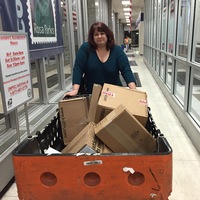 I received my first box from Lola BB and I have to say that I am very pleased with the selection and quality of items I have received. The Crown Brush and Nuxe Lip Balm are my favourite, but everything is going to be useful. So far I've also been happy with their customer service. I contacted them with two questions and they responded pretty quickly. I hope they can keep this up.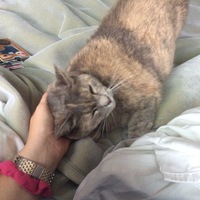 Horrible box. I subscribed to this box from their first launch. They overcharged me (founding members were given 10%off for life) The 2nd box was all sample sized items. They lied about the value and the sizes! When i emaild the company they ignored my emails. Shady company. Has the potential to be good, but they arent there.
I've tried other subscription boxes (Ipsy, Beauty Army, etc) and this is by far the best one! I've gotten full size eyeshadow pallets and lotions, brush sets, falsies, you name it. If there is a sample size of anything, it's a larger size that I can use more than once. Definitely recommend this subscription over the others out there.
Read More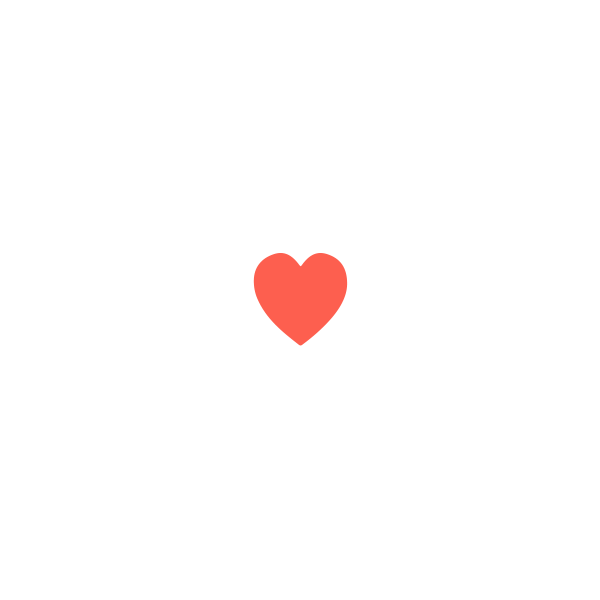 Here are some alternatives you might like
Who We Are
MSA has been your top resource for subscription box reviews since 2012, and we like to think of ourselves as your well-researched and trusted friend. Our team has unboxed tens of thousands of boxes, shared their experience honestly, and joined our community in conversations about each. We wouldn't be who we are without our readers, who contribute their own first-hand experience on the thousands of subscriptions we've reviewed. Learn more.