Recent Reviews
I got the world version for my nephew when he turned 5. He loved it. The activities were on target for his age group and interests (he really could have had the US version and been okay as well), the trinkets were small but fun. He uses the map still so we had it put in a poster frame so he can track not only Sam and Sophia but anytime he hears of a place he goes to look for it on his "world". He did not previously have much of an interest in this area and we have seen how he has reacted to this as it peaks his interest. He loves to talk about Sam and Sophia's letters. We are going to get him the US version now. That was for a little older group but he is ready for it and after the first subscription was enjoyed so much I am confident this will too.
I would love some feedback on this if anyone has tried it.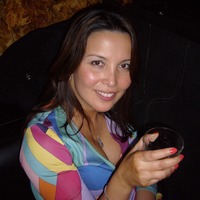 Abates her I loved the concept of this. The first month you get the little suitcase in the photo. After that though the mailings are pretty blah. They always include a letter from the two kids about what country they're in, but the souvenirs they send the kids aren't exciting. This is only good if your child really loves social studies & learning about different cultures.