Recent Reviews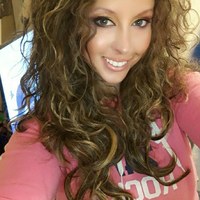 Always loved the clothing pieces in these boxes and never knew there was an only clothing box which I think I'd love.
Buyer/subscriber BEWARE!! It is important to first note that this company has filed bankruptcy, yet is still actively taking new orders and subscriptions. I ordered a three-month gift sub for loot undies and a six month sock sun over ONE YEAR AGO. I have sent multiple emails to this company trying to figure out What the heck is going on. They continue taking orders for new customers and advertising for a new subscriptions, which is concerning. Especially since they cannot even fulfill subs from a year ago. So today, I finally receive the second of 6 sock packages-which was fine. I also received what I believed to be the second of three loot undies owed to me. However, upon opening the package, I was extremely disappointed, and frankly, ANGRY.....to see that I had received a Jurassic Park T-shirt....and not a pair of fun boxer briefs. I am so over this company and just Would like what is owed to me at this point; or a complete refund for the poor customer service and the lack of items I have received within a one year time span. Completely unacceptable. Buyer/subscriber BEWARE!!
This company is HORRIBLE to deal with!! Ordered the Risky Business Loot Crate for my son and they've charged me for 2 months and I haven't seen anything. I've contacted customer service and keep getting told they are working on it. But nothing further! I will never buy anything from this company again. BEWARE!!