Le Tote is a monthly styling and clothing rental service. Fill out your profile, subscribe, and 3 garments plus 2 accessories will delivered to your door. Additionally, subscribers have the option to purchase the items they try: the cost is $50 for dresses, $30 for separates, $20 for necklaces and bracelets, and $10 for other accessories.
The Basics
$79 per month
Ships to US
We're sorry
This box is no longer available
Here are some alternatives you might like
The Basics
$79 per month
Ships to US
User Reviews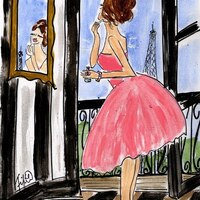 I enjoy getting Le Tote...more than some of the others that never seemed to read my style profile. You are "renting" clothes and if you buy them then, of course, they're used but I've never had an issue with the quality of an item. I also enjoy that I can pick out my own selections. They do have limited quantities so sometimes what I want is not available but I've always found something else to try and some times it's out of my comfort zone, which is good!
My first tote arrived, fast shipping... Everything looks great, fit is not perfect sizes run large. Look forward to the next one as they perfect my sizes...
So far I LOVE this subscription! Cute box which includes a nice card insert showing all items in the box. Everything with the exception of one item has fit perfectly. The prices can be a bit high on some items but they will include a sale item which I've found is within my price range. The shipping is extremely fast which allows me to take advantage of as many outfits as possible for my monthly cost. I had one glitch trying to buy an item which alternating my tote and customer service took care of it right away for me. All and all I'm very happy.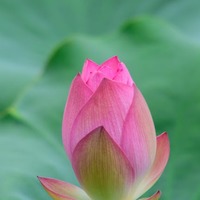 I had wanted to try LeTote for a long time, and finally decided to try it last month. I'm canceling this month for two reasons: 1) like other reviewers mentioned, the items I liked and selected as favorites were generally not in stock when needed, and 2) the items arrived clean but had a worn look. I knew I was receiving a used item but was surprised by the level of wear. There is no way to cancel automatically on the site although their marketing said you could pause membership at any time (which is not fully accurate because you can skip a month, but not pause indefinitely), but I reached out today via their help form. I'll update the review if service is poor or makes canceling difficult.
I just canceled Le Tote. They sold me one thing and delivered another. You choose from their inventory by "adding items to your closet." You anticipate that when they prepare your tote that they would choose at least one item for your closet. Not not the case. They selected items for me that looked like they were from JC pennies (where clothing goes to die). They give you the option to swap them out but then only give you 6 or so even uglier items to choose from. More often than not, the clothes they put in my tote are too small (They always give me mediums and I wear a large.) When I go to even swap the sizes, there are almost never any large sizes available. My first tote arrived and all the clothes were ugly and didn't fit right. I set back the tote to give them one more chance and the tote that they styled me for this time was way worse that the last. I live in Texas, its all ready 85+ everyday and they suggest to send me a long sleeve shirt in brown (it's spring y'all), a navy turtle neck and a dress in a size medium, again I'm a large and this is clearly listed in my style profile. I go to swap out every item and it's just not possible. I clicked on the turtle neck and there was not one item listed to swap it out for. I clicked on the dress and there was not one dress available in a large, and I clicked on the brown shirt and there were only 2 available in a large and they were quite possibly the ugliest shirts I've ever seen. One was cotton and had a blue color but the rest of the shirt has a graphic design. I mean, what is this 2002? Le tote is about 10 year behind with their styles.
READ THE FINE PRINT! I spent $90 for 8 pieces of clothing. Only 2 fit correctly. One item was damaged, and Le Tote would not exchange it. I assumed this was similar to other companies who allow exchanges. I should have done more research. Very disappointed, and canceled my membership immediately.
Super unhappy with the service. The clothes were all pretty great; fit me well, nice quality, etc... My issue is with the business model. In my first month subscription, I got my first box, wore a couple pieces and sent it back three days later. Over a week later I got my next box, wore a couple pieces for 3 more days then returned it. And that's it. The delivery was so slow I literally paid to wear their clothes for 6 days out of the entire month. So not worth it.
I've been a Le Tote subscriber since last April, and I really like their business model - it is affordable, and I like that you can essentially rent as many clothes and accessories as you want each month. They've really sped up the shipping process, which adds additional value, and unlike some of the other reviewers, I've never had trouble swapping out my items for items I enjoy. I will say that I have almost never kept any of the items their stylists suggested for me in my tote, but I always end up happy with the items I swap in and have purchased a few of the pieces to keep. They also have amazing sales on some items. The one downside to this service is that they don't always have the "freshest" (read: most trendy or fashionable) items in their inventory. For example, they have a handful of the longer, baggy, hip-length sweaters that are in this season, but they are never available when I go to select my tote. On the other hand, they have a lot of waist-length, more cropped, very generic looking sweaters. If they would order new inventory more often they would have a better product to go with what is a really good concept. 3.5 out of 5 stars.
LeTote is one of my favorite subscription services, which is significant because I currently belong to 35! The process is easy, the clothing and accessory options are vast, and the quality of the items is very good! I love the brands (BCBG, Max Studio, Fate, Free People, Summer & Sage, etc.), so much so that I always purchase at least 1 item from each box, but often 2 or 3. If you buy an item from a box, then LeTote sends you an extra piece in an upcoming box to thank you. In order to get the most for your money, try to wear the pieces soon after you receive them, because the sooner you send the items back, the faster you receive your next box. I have been able to get around 3 boxes per month, which is definitely worth way more than the cost of the service! I was also one of the holiday winners, so I received a new tote each week in December, plus a gift during the week of Christmas! Great customer service and appreciation!!!
So very few new items added...it just wasn't for me. I feel it would be best for the professional type of dressers...Very little I wanted to wear out for date night or even to the grocery store. "meh" is my review.
FAQ
What is Le Tote and how does it work?

Le Tote is a clothing rental subscription service, currently serving women in sizes 0-16 (XS-XXL) and maternity sizes. Subscribers pay a monthly fee to receive a "tote" of apparel and accessories. Keep them for as long as you like, or return them to receive a new tote next month. You can also buy items that you want to keep forever, with prices up to 50% off retail.
Is Le Tote worth it? How do I know if clothing rental is right for me?

If you've never tried a clothing rental service before, you might be struggling to figure out how it fits in with your regular day-to-day wardrobe. We find Le Tote is best for:

- Trying out new trends and styles without long term commitment. You can try some new things that you might otherwise never buy for yourself, and learn from what your stylist recommends. Plus, you have the luxury of wearing the items multiple times during your rental to decide how you really feel.


- If you travel frequently. Need something warmer or cooler to wear for just a few days or weeks? Rental can help fill your suitcase with the stuff you need, without purchasing items you'll rarely wear again.


- Getting a style boost for special events, date nights, and job interviews. Rental is great for those more special pieces that you don't want to buy outright (and, you won't even have to dry clean them yourself).


- Filling in wardrobe gaps when you're between sizes or pregnant, and don't want to buy a whole new wardrobe. You won't be able to rent 100% of your closet, but having a few pieces that fit well during transitional times can really go a long way in helping you look and feel your best.
How much does Le Tote cost?

Le Tote starts at $69 a month to rent 5 items of clothing, and the priciest plan is $119 for 10 articles of clothing and 5 accessories. Le Tote maternity starts at $79 per month. You can also buy items if you fall in love with them, with discounted pricing up to 50% off retail.
How long can you keep each tote?

You can keep the items in Le Tote for as long as you like, although you'll pay the rental fee every month as long as you have items checked out. You're free to wear the clothing and accessories out and about until you feel ready to return them. Once you return a tote, you're eligible for the next tote on your next invoice date.
Can I cancel Le Tote online?

No. You can pause your subscription easily online, but you need to call Le Tote's customer service line or send them an e-mail in order to fully cancel.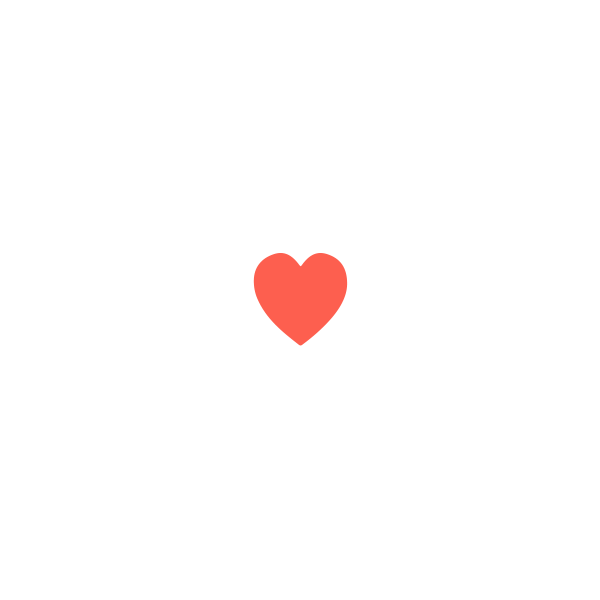 Here are some alternatives you might like
Who We Are
MSA has been your top resource for subscription box reviews since 2012, and we like to think of ourselves as your well-researched and trusted friend. Our team has unboxed tens of thousands of boxes, shared their experience honestly, and joined our community in conversations about each. We wouldn't be who we are without our readers, who contribute their own first-hand experience on the thousands of subscriptions we've reviewed. Learn more.