Recent Reviews
"Auto renews subscriptions. AVOID. "
The boxes were fun . The issue is the subscription auto renews without any warning, and so far they have not given me a refund. Avoid this company.
One of the toys broke within 1 day of use. And i thought i had only bought the one box but was charged with another box 2 months later. I feel the sign up process is misleading since I didnt know I would be automatically charged again. Also, hard to contact them to notify of broken toy!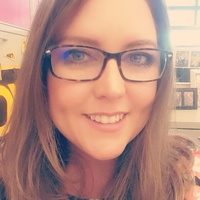 My son (age 7) received a one year subscription for Christmas and so far we are 4 boxes in and he absolutely loves it! Our boxes have been a continual theme - The World > France > Japan > England. Each box has two building activities, usually a famous landmark, annual tradition and/or toy/game. For example France was painting a stain glass cathedral window and making a racing cyclist (Tour de France). So far all of the builds have been completely different, very high quality and assembly has ranged from easy to just the right amount of critical thinking. Each month we also receive 6 high quality pages about each country that show a map of the area, fun facts, interesting history, a bonus activity (materials not included) and an easy recipe to make. All of the pages have pre-punched holes to add together to make a book. Overall we are SO happy with the boxes and would definitely recommend!