Recent Reviews
"Cool idea, too cheap of products."
Ordered this to try it out. Did the cats enjoy the toys? Yes. The issue I saw right away was the toy quality ... very cheap. Literally cut the tag snag off and the toy was leaking the catnip within the first 10 minutes of owning it. Not sure it's worth the price when I can buy variety bags with much more content on Amazon for way cheaper and better quality. Still a neat idea.. just needs better executed.
Full disclosure, I've always considered myself more of a dog person than a cat person. When I had to have my boxer put to sleep last November (spinal disease) my son and I were crushed. The very next day my our kitten pretty much walked into our lives, unexpected but much needed. Since then I've become a "crazy cat lady" and my 19 year old son is right there with me. I subscribed to this box on a lark because I was/am kind of obsessed with keeping my kitten entertained. I've purchased an embarrassing amount of toys, cat structures, beds, etc., from local pet stores and online merchants and still look forward to, and love, this box. More importantly, my cat loves this box. Some of his favorite toys are from past boxes and he doesn't always love everything that comes in it but it's relatively inexpensive and totally worth it for what you get.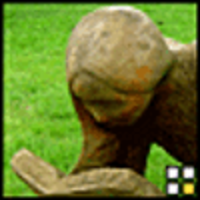 I tried this sub for a few months to see how the cats would like it. They are not highly toy motivated, so I found the toys were piling up. When I went to cancel, I found out you can get the sub. quarterly instead of monthly, which is perfect for me.