Recent Reviews
I had to recently cut down on subscriptions for some personal reasons but I really did enjoy this Subscription! I joined after reading some reviews at MSA, the pieces were so pretty! I loved the items I had received in my short lived time and do plan on resubscribing. If you want to build up your accessories and jewelry with some quality pieces I would recommend them!
I usually wear gold and diamond jewelry and I am the person who said "if it's not real I'm not wearing it". I signed up for this sub on a half price deal. I must have selected silver on my questionnaire and I am so glad I did. The jewelry is gorgeous beyond belief. The pieces are stamped as being sterling silver. Well suddenly my "gold only" attitude has disappeared. The pieces I have received have been on the smaller dainty size except for the rings which are also stunning. I just can't get over the quality and the beauty of the jewelry. I highly recommend this subscription.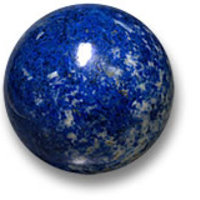 Wow! This is the best company that I have ever done business with. I cannot say enough good things about it. I have had a couple issues (not the company's fault) and Lisa, the owner, has bent over backwards to help me get it resolved. In fact, she was the person who brought it to my attention that there was a problem, and worked with me to find a solution. Most companies would have said "sorry, not sorry" because it wasn't their problem. I'm not even a long time customer, I'm brand new to this subscription, but she treated me like I was her only one. I really appreciate good service, and it is just not something that you find in abundance these days. Lisa wants her customers to be completely happy, and she definitely puts her money where her mouth is. So if you are looking for a subscription service that really cares about giving you a wonderful experience, try this one. There are several other reviews, as of this writing, that also comment about the incredible service. They are all true. Hopefully you will never have an issue, but if you do, do not hesitate to contact Lisa. For instance, today is Memorial Day, and I have been in touch with her all weekend. Even on a holiday weekend she's working with me on my issue. You just cannot go wrong with this subscription. And the jewelry is pretty too! I just realized my whole review was about customer service and not the jewelry. I am really looking forward to seeing the beautiful pieces that are coming my way.