Jewelry Subscription is a jewelry of the month club. You can select either a 1 piece per month plan for $25.99 (FREE shipping) or a 2-3 piece per month plan for only $38.99 (FREE shipping). After joining you receive a Jewelry Style Profile questionnaire that you fill out which allows us to customize each shipment to your taste. Our pieces are the same quality you find in high-end department stores. Some of our pieces are solid 925 silver and some are gold plated.
The Basics
$25.99 per month
Ships to US
Jewelry Subscription
---
Jewelry Subscription is always an adventure. You never know just what you might end up with next. This month's adventure started out extremely exciting! I really enjoyed the ring and the earrings, as both are items I might not have purchased myself, but really ended up liking. The necklace was definitely not an item I would have chosen for myself, and sadly I won't be wearing it, but that is part of the mystery when you sign up for a sub box like this. I can't wait to see what they send next month! Read more...
More Staff Reviews of Jewelry Subscription
The Basics
$25.99 per month
Ships to US
User Reviews
I had to recently cut down on subscriptions for some personal reasons but I really did enjoy this Subscription! I joined after reading some reviews at MSA, the pieces were so pretty! I loved the items I had received in my short lived time and do plan on resubscribing. If you want to build up your accessories and jewelry with some quality pieces I would recommend them!
I usually wear gold and diamond jewelry and I am the person who said "if it's not real I'm not wearing it". I signed up for this sub on a half price deal. I must have selected silver on my questionnaire and I am so glad I did. The jewelry is gorgeous beyond belief. The pieces are stamped as being sterling silver. Well suddenly my "gold only" attitude has disappeared. The pieces I have received have been on the smaller dainty size except for the rings which are also stunning. I just can't get over the quality and the beauty of the jewelry. I highly recommend this subscription.
This was the first subscription box that I signed up for and it has been not only the best experience but also the easiest! I typically do not wear a lot of jewelry unless I find a classic piece. I went through the gallery of jewelery and loved ALL of their selections so I decided on the 2 to 3 piece subscription. I received my first set as expected the first week of February and I was in love ! The box the jewelry came in was really cute and elegant but then I opened it up to an amazing gold link bracelet, stunning multi stoned stud earrings, and the most gorgeous purple stoned ring ever!! The ring is gorgeous, even prettier in person. I wouldn't normally have picked it out for myself but with the combination of the earrings and bracelet /mix and match I have to say that I am a big fan!. Dresses up simple every day outfit but yet eye catching for those dressy events ! All the pieces mix well with other jewelry. This is an EXCELLENT way to build my jewelry collection and at such a great price and value! Their customer service is outstanding and I can't say enough how amazing Lisa is. Her quick responses, friendly manner, and style expertise is one of a kind !! Thank you Lisa and I can't wait to see what I receive next month !
I have been subscribed for a few months and I really like all the pieces I have received. I had a small issue with a ring and customers serviced rectified the issue promptly. This sub is a great for stocking your jewelry collection with more variety.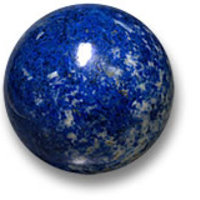 Wow! This is the best company that I have ever done business with. I cannot say enough good things about it. I have had a couple issues (not the company's fault) and Lisa, the owner, has bent over backwards to help me get it resolved. In fact, she was the person who brought it to my attention that there was a problem, and worked with me to find a solution. Most companies would have said "sorry, not sorry" because it wasn't their problem. I'm not even a long time customer, I'm brand new to this subscription, but she treated me like I was her only one. I really appreciate good service, and it is just not something that you find in abundance these days. Lisa wants her customers to be completely happy, and she definitely puts her money where her mouth is. So if you are looking for a subscription service that really cares about giving you a wonderful experience, try this one. There are several other reviews, as of this writing, that also comment about the incredible service. They are all true. Hopefully you will never have an issue, but if you do, do not hesitate to contact Lisa. For instance, today is Memorial Day, and I have been in touch with her all weekend. Even on a holiday weekend she's working with me on my issue. You just cannot go wrong with this subscription. And the jewelry is pretty too! I just realized my whole review was about customer service and not the jewelry. I am really looking forward to seeing the beautiful pieces that are coming my way.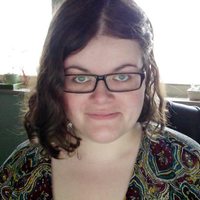 This subscription was a bit of a gamble for me, but I'm SO glad I jumped in. I saw the review on MySubscriptionAddiction, but I was wary because my preferences for jewelry can be a little needy (especially when it comes to sizing). However, as soon as I filled out the jewelry preferences questionnaire, I knew this subscription would work for me! I was able to make clear which pieces I do not want to receive, as well as which metals and styles I prefer. They have a generous selection of ring sizes, which was so refreshing! When I finally received my package, I was so thrilled. They listened to my preferences and sent me modern pieces in my metal of choice. The necklace was something I never would have thought to try on, but it was a home run, perfect for after work events. The ring was absolutely stunning, and totally eye-catching. Of course, the next best part of this subscription has been, hands down the amazing customer service. Lisa has answered all of my questions in a prompt, friendly manner that I've never experienced before with any other subscription service. From the jewelry preference questionnaire to every question I've asked, I've felt listened-to and appreciated. That's so wonderful!
It's nice to look forward to my jewelry "treat to myself" each month. I have built up a small collection and can mix and match without ever getting bored. When I mentioned I preferred larger earrings rather than small to medium sized, Lisa listened and sent me some really nice "big" earrings, matching bracelet and ring. I love it. I am taking a small hiatus from jewelry right now, but I will be resuming service soon. You never know what you will be receving and are never disappointed. Kudos to you Lisa. Sheila Nelson
Wow, this is the best jewelry subscription ever! The personalized service from the moment you sign up (even before if you have questions) is amazing and really helps you get the pieces you want! Lisa, the owner, personally answers your email the same day - none of those canned customer service responses. After I did the style survey, I had more to say so I emailed her and talked about what I like and don't like. She answered and asked questions of her own to get it right. And she did. I got a necklace, ring, and earrings that were all perfect for me. Cool, glam styles that are actually appropriate for my life. Big enough to be seen but not so big that I look like a kid playing dress-up. Coordinated but not matchy. Those are the things I like - if you like different things she can help you too! I got a mesh circle necklace on a chain that hit mid-chest, which reflects how she listened when I told her I hate necklaces too small to see. I also got mesh earrings, sort of an 80s throwback but modernized. And a ring that she knew I loved from my comments seeing it on a review right here on MSA. All these pieces were silver, since I said I like all the colors and metals. I'm super happy with everything, and the price is on par with or better than similar subs.
I absolutely love the jewelry I have received with my subscription!! And Lisa goes above and beyond in her customer service to make sure you are pleased with each order. I couldn't be happier!
I am very happy with the jewelry I received today- the bracelets, necklaces and earrings were gorgeous, very good quality and stylish. The customer service is outstanding and very responsive. Thank you, Jewelry Subscription, and Lisa, for going the extra mile to make sure I was happy.
Read More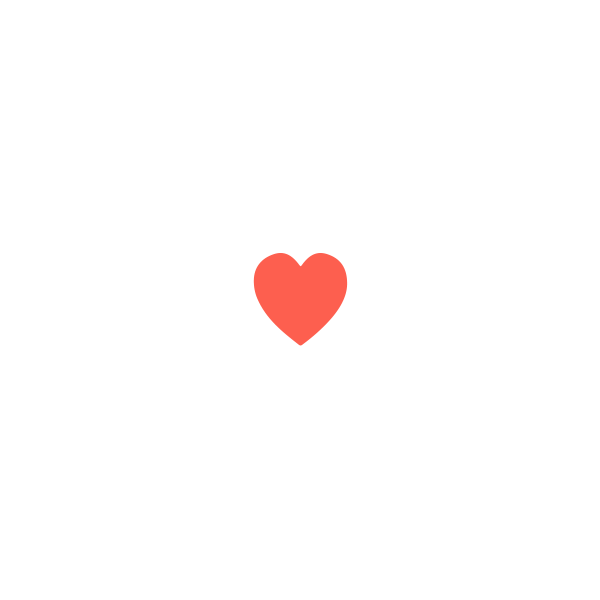 Who We Are
MSA has been your top resource for subscription box reviews since 2012, and we like to think of ourselves as your well-researched and trusted friend. Our team has unboxed tens of thousands of boxes, shared their experience honestly, and joined our community in conversations about each. We wouldn't be who we are without our readers, who contribute their own first-hand experience on the thousands of subscriptions we've reviewed. Learn more.