Recent Reviews
I was lucky enough to get the setting powder and the mascara and I was even given an option to get the eyeshadow but I have so many that I did not need it and I also to cut the PMD which pisses me off because now I have four. I guess I'm gonna try and sell it as for the rest of the products it wasn't something I was excited about because I am getting tired of creams and anti-aging lotions but overall I guess I'm happy considering all the bad reviews and I feel bad for everybody that didn't get anything how I got it. I also got the Selena highlighter that is not in my color. I haven't even been with Epsie a whole year but I might keep it around to see who the new curator is and that way I've got enough time to cash my points and then cancel my subscription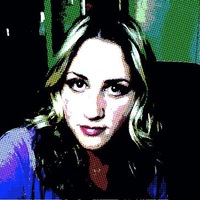 "The Beauty Box for People Who Like to be Toyed With"
Overall,I like Ipsy,but this box is ruining it for me.You do get your money's worth.However,I'm left feeling like I've been toyed with.Ipsy is really good at drumming up excitement about who the curator is,but they don't do a good job managing our expectations about what we're going to get.This box should be mostly products from the curator or products they love that aren't in regular rotation.This last one from Huda was half from her or products featured as being liked by her and the other half was products from regular rotation.By featured, I mean products we were told we might get,or products you had to try to zoom in on from a group photo,or products you had to guess might be included because she was posing with them in a photo.Huda has both makeup & skincare products.If there was ever a box to be almost completely from a curator,it was this one.Why feature Rare Beauty too?Couldn't Selena be the next curator?And the bag is a pick and not included?I've paused my subscription…
"Don't even waste your money "
I am SUPER disappointed with Ipsy and the Glam Bag X. I did not receive any of the items that I selected. They just omitted half of my stuff. I picked my items and they didn't even send one of them. Where is the Briogeo, the CT lip pencil, and the Tarte liner?