Ipsy Glam Bag X is a quarterly upgrade is available for Ipsy Glam Bag and Ipsy Glam Bag Plus subscribers. It's an additional $43/shipment for Glam Bag members and $30/shipment for Glam Bag Plus members. The first Glam Bag X will be available in February 2021.
The Basics
$55 per quarter
Ships to US
Founded in 2020
Ipsy Glam Bag X
---
This was the first IPSY Glam Bag X, and I really liked the assortment. Sure, there was one dud (I see you 111SKIN) but the bag overall felt full of higher end brands that I was excited to try. Spending $55 to get that Huda palette, Patrick Ta blush, Pat McGrath mascara, and other goodies I really liked felt like a total steal. All in all, this bag has a total value of $555 which is wild for a $55 box. Even if I minus out the 111SKIN product I disliked (the highest value in the box) I still have $285 worth of value. This feels like a win to me! Read more...
More Staff Reviews of Ipsy Glam Bag X
The Basics
$55 per quarter
Ships to US
Founded in 2020
User Reviews
I thought the GlamX launch was great and I'll be hanging around for the May bag. :) I had a few disappointments, like not getting the PT brow wax or the Private Dr Minus serum, but the other things I got in place of those were fine. That PT blush is beautiful! I'm thrilled with the Babe Lash and the Huda palette and I'm really enjoying the facial massager that's quick to add in to my morning and night routines. The only thing I was meh about was the mascara. I'm a tubular girl now because of Thrive, so regular racoon eye mascara won't be used. I rate the box 5 stars. Totally worth the price!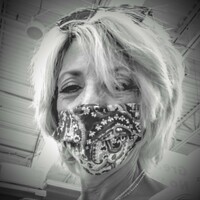 I love everything that I received the my GBX!❤
I loved my Glam Bag X when it arrived! I've been with Ipsy for years. I feel like they follow my profile well. The few items that are not for me, I have no problem gifting. I think keeping an open mind for products/brands received is the key to fully enjoy this subscription.
I' m pretty happy with my x bag. Glad I'm not getting the two step brow wax since I don't have enough brow hair to wax. I use a pencil. Also glad I'm not getting dry shampoo.
I am really impressed for the launch. My box includes $329 in products excluding the addons, that's an 83% discount off of retail. I don't care about the Huda palette but I'll try it. I also got the Pat McGrath mascara, the Complex Culture tool, the Patrick Ta blush in pink, About Face matte lip in Take Aim, Beautystat Vit C serum, Tula Skincare eye balm, and the scrunchies. I added on Patrick Ta brow wax in dark brown, R+Co detox rinse, and Make Up Forever foundation. I think everyone got the mascara, the Huda palette, and either one of the Patrick Ta bushes or brow waxes. Complex Culture may be a house brand but so far I have loved every one of their items that I've received. I have no idea what a facial massager may do for me but I'll give it a try. I'm 52 so I'm fighting the good fight over the wrinkles.
The first box was spectacular. Makeup artist Patrick Ta helped curate it and it had luxury items that I use constantly. This box is not $55. It's a $50 up charge on top of the $25 Ipsy plus. That's a $75 box. This means I better really love at least $150-200 worth of things before I even think it's a value. The second month was so terrible I immediately canceled. Curated by a Kardashian, they promised everyone a Charlotte Tilbury cream that no one got, sent everyone the wrong brow pen color, and filled it with all the wrong garbage. Social media is filled with complaints and I'm sad because the first one was fantastic. My choice options weren't for me and this is the third month I've been sent duplicates in both bags. They sent an apology of two samples and they were dupes of things I couldn't use. I'm now looking for a new sub box, but not boxycharm. They own that.
Pretty disappointed in this launch. I can look past getting another black mascara . But the About-Face liquid lipstick was like chalk, and went on flakey and splotchy, but still also managed to smear like grease! And the Sonic T-Bar Facial Massager is defective - the battery chamber is so small there is no way to get the battery in it. I tried from both the top and the bottom of the device, since it unscrews into 3 pieces. The only way to get the battery in is to twist it, and then it jams about 1/3 of the way in. It got to the point where I was worried about the battery breaking if I tried to force it any more. I don't know if I got a bad one but the item is totally useless. I liked the Huda palette and the Yensa eye cream, so I can't 1-star the whole box. Those items are nice. But I'm not going to continue with the upgrade if this is the quality that can be expected.
"Disappointing. All hype"
It was really not worth it. I got 2 face wash and 111 skin. It was very disappointing
"Not worth the extra money"
Not worth the extra money for me. First off, my payment wasn't available till the 3rd and you can't pick any items unless they get your payment by the 1st of the month. No one likes 111, but everyone got it. I also got a lip mask, not interested. Another mascara! Not interested and do not need any more mascara ever. Even though I have my beauty quiz set for almost never, I get mascara at least every other month, so to get it in the glam bag x was pretty upsetting. I also have lipstick set for as least often as allowed on beauty quiz, got that too, hate the shade. A hair treatment, not interested. I did get a Patrick Starrr eyeshadow pallete, but the shades are not for me. I would have liked the other one much more.
"Glam Bag X don't waste your money"
Huge waste of money and just very frustrated This bag couldn't possibly be personalized I got dark brown hair I'm getting a blonde eyebrow marker, For 58.26 after tax. I got 8 items I'll never use. What a joke. Stick with their $12 bag you get better items..stuff you might actually use. Don't bother to complain they can't or won't do anything about it. When every item that was picked for you is on your rare list or doesn't match to you. They told me to try the blonde eyebrow marker I might be surprised, yeah surprised I look like an idiot!
Read More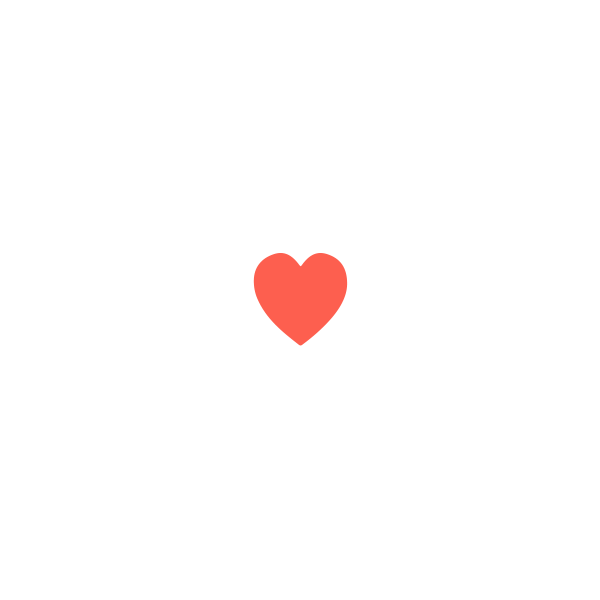 Who We Are
MSA has been your top resource for subscription box reviews since 2012, and we like to think of ourselves as your well-researched and trusted friend. Our team has unboxed tens of thousands of boxes, shared their experience honestly, and joined our community in conversations about each. We wouldn't be who we are without our readers, who contribute their own first-hand experience on the thousands of subscriptions we've reviewed. Learn more.