Recent Reviews
Terrible. Don't waste your time or money. I strictly said makeup products the send hair stuff. I don't need hair supplies. I prefer makeup. No lipstick was sent. This sucks I already canceled my membership thank god.
I've been an Ipsy subscriber for several years, I have all 3 subs. I'm finding that the ultimate isn't wowing me, I skip one here and there because frankly it's not living up to my expectations for Ipsy. My little and plus bags are always spot on and between my two girls and I we all love something so it's a great deal. With the ultimate bag there's often random things in there that none of us want and that don't fit into the profile ie created for Ipsy. Maybe because it's so many products in it that Ipsy just can't meet the profile??? I'm not sure.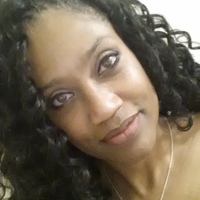 I finally cancelled my Ipsy ultimate! It was a let down every month. For $50 I expect what everyone else see's boxy charm and fab fit fun doing. It was unimpressive. While I like the spoilers I dont trust Ipsy to step it up quickly. The value was always good but just not worth $50. Especially when 4 of them are samples. When they step it up i will come back.