Ipsy Glam Bag Plus is a monthly makeup and beauty subscription box - each month includes 5 full-size products! You'll also get a makeup bag once every three months.
The Basics
$25 per month
Ships to US
Ipsy Glam Bag Plus
---
I kind of chose some product type duplicates this month in my IPSY Glam Bag Plus,  but I have no regrets. Highlighters and cleansers are some of my favorite things and I will always use them! I actually think the only slight disappointment was the Kate Somerville cream because I love the brand and I expected better in terms of ingredients. Regardless, the total value this month was a nice $163.00 for a $25 bag. I will take those savings any day! And going into spring with my highlighter and cleanser levels high feels pretty pretty good.   Read more...
More Staff Reviews of Ipsy Glam Bag Plus
The Basics
$25 per month
Ships to US
User Reviews
The plus is way better than the normal glam bag - I have both. And I like how you can actually calculate how well spent your money is because they're full sizes that have retail prices. Bqut sometimes they'll tell you they're out of an add-on for the plus when it shows up as available for the normal glambag. Might be a glitch, but it seems pretty sus to me since they're always the $3 or $5 add-ons. 🤔 Shipping times are awful.
"Money hungry in this challenging time "
Caution ⚠️ it's hell cancelling from this greedy company and no way to contact any professional customer service. I never have been treated so terribly from a company before. I put a "HOLD" on my March order way back on February 1st. But low and behold, money can sucking out of my account come March 1st.
I really like the Glam bag plus. However I don't want to receive any more Wander brand cosmetics.No problems so far with shipping. I wish I could call Ipsy with the problems I have had. I'd have to say customer service isn't to bad.The quality of product hasn't been bad except for a mascara that was dried out completely. I'm thinking of cancelling glam bag though.I wish they would at least offer me pufume and hair products as a choice.
I really like the Plus. You get 5 full size items, I had a bag valued about $300 once. I have noticed lately, though, there seems to be a lot of older items/repeats. I am starting to get overwhelmed with items and may take a break, I just don't need anymore! I also wish they'd go back to the regular bags and not the drawstring ones.
I really like ipsy, And this glam bag plus is a steal! Great products, good curation and also you can choose 3 from 5 items. The shipping time is ok. If you are into make up, this is your box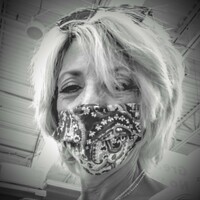 ⭐⭐⭐⭐⭐My actual Glam Bag Plus came out perfect 👌! I will have to rate 5⭐⭐⭐⭐⭐! Add-ons on the other hand was a total cluster mess!! Website crashed and therefore the Add-ons I tried to purchase froze up and totally disappeared! Received an email saying my Bag & Add-ons shipping soon! Look on site, I can only see my Glam Bag Plus. Not Add-ons I purchased! 🤷‍♀️ I have contacted IPSY to find answers. The Shipping Company needs to change! UPS or FedEx! Mail from IPSY arrives tampered with!! Missing my products 😕!!
So I found out today that I have been paying for 2 different bags the $12 one and the Glam Bag Plus and haven't been getting the $12 bag for the past 3 months when I originally signed up. And then I figured well if I am stuck with them I might as well try to change the HORRIBLE products that were selected for me for my July GlamBag Plus-and it won't let me change my preferences no matter what but In the $12 I tweaked my preferences and ended up with a great a bag and I had 2 emails into customer service and I get it it's an extremely stressful time but they didn't address the fact that I've been paying for a mini-size $12 GlamBag for the past 3 months and have not gotten it. And then also the fact that it's BS that I can change the mini little bag that I pay less for and haven't been receiving and then I pay $25 for a box I Can't change my preferences and Customer service doesn't acknowledge that question either- so I am cancelling both bags this month I am not going to pay money to get a bunch of primer each month and can't adjust my box to what I really want and need in the box I pay more for. And then also to just have customer service reps just blatantly ignore major questions
I can't wait to get my first Ipsy Glam Bag Plus I canceled my Ipsy GLam Bag and I liked that The only thing I found was l was getting to many samples then the normal size. But still I really liked it. Come on Ipsy Glam Bag Plus
Ipsy used to be a good service but not anymore. They have name brand, flashy spoilers, but the reality of it, is that you only get maybe one item a month that's the name brand...and usually it's in a product that you dont want or will even use. There are also rumors that the name brand products are not the same ingredients as the name brand products that can be purchased in stores such as Sephora or Ulta, etc. Many of the retail values are from items that come from random companies that only make subscriptions box products, so they up the retail value on products for subscription boxes like ipsy and use cheap, low quality ingredients. If you are new to make up, ipsy will be good for about 3 to 6 months and you will be excited. If are not new to make up, you will be excited for 1 to 3 months. If you have been with ipsy for longer than 6 months or also buy make up elsewhere, you will be disappointed when you realize they basically lie to you and put really cool spoilers up, when most people dont get the cool things since their supply is limited and they are meant to draw in people until it's too late to pause or quit. They do not match your profile past 2 products, so the other 3+ products are things they throw in as fillers just because they have them and usually they are cheapo products. When you pay the subscription fee, you basically only get 2 products you like, and that's just from their choices. Money could be spent elsewhere, such as going to sephora, etc...then you have the whole store you can choose products from and actually get what you like and have it be the real product too, instead of something made as an imitation product that isnt as good or not the color you want, etc. Yes, ipsy used to be good and have good deals...not anymore. They have also increased prices of the bags and add ons so you get less for more money (less because the products have went downhill). Also, they are really desperate for customers because if you quit, you will get an email every month basically begging you to come back...if you look for the signs, they are struggling so dont get sucked in based on their small promises to customers to keep the company afloat.
Always arrives by the 12th, sometimes the15th. The quality is always good. But not great like it used to be. I feel like I'm getting brand that I've never heard of. That's not what the box is supposed to be. As a whole, I'm not as happy with Ipsy Glam bag Plus as I used to be. Thinking of dropping them.
Read More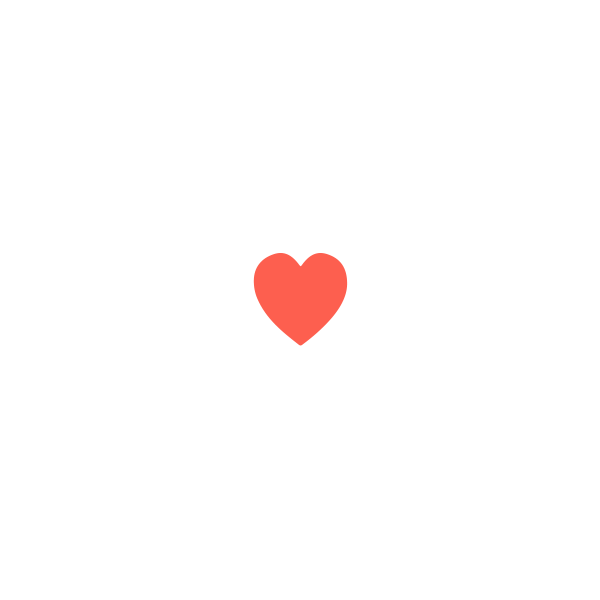 Who We Are
MSA has been your top resource for subscription box reviews since 2012, and we like to think of ourselves as your well-researched and trusted friend. Our team has unboxed tens of thousands of boxes, shared their experience honestly, and joined our community in conversations about each. We wouldn't be who we are without our readers, who contribute their own first-hand experience on the thousands of subscriptions we've reviewed. Learn more.