Recent Reviews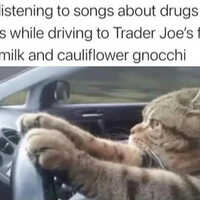 Pros: I love a bag w/full size products. The price is affordable. They have some decent pop-up sales. They also let you choose 3 products each month for sub bag. Cons: Their campaigns are a turn off. I'm there for skincare & makeup. Enough of the "progressive" social/political agenda. They have a lack of clean ingredient brands and lack of made in USA products/brands. Most brands are low to mid level quality. Thoughts: I want good quality skincare & makeup. I don't care about brand owner's skin color, sexual orientation,etc. One of IPSY's campaigns (website) featured a bearded man with full make-up. It creeped me out. When it comes to beauty products I don't buy from brands that test on animals or brands made in countries that use slave labor factories (China). Ipsy features brands that do both. If IPSY spent more time on brand relations and obtaining products that actually work and less time on so-called progressive efforts - they would dominate the sub box industry.
"If you like money spontaneously taken out of your account, this is for you!"
This company is trash. They just randomly charge me in the middle of the month and refused to give me a refund. A lot of people have billing issues with them, so tread carefully. Not worth it IMO.
"Does the bag really matter??"
I just cannot understand why there are many derogatory comments torwards Ipsy based on the design of the bag the items come in.. To me, the items inside is what matters. The bag itself can go in the trash I suppose if I found it that repulsive. I absolutely LOVE Ipsy! Cannot wait to see what products are falling into my lap this month!! ( But, that is me personally. )