IPSY Glam Bag ($12 per month) is one of the most popular and affordable. our readers have selected it as one of the top beauty boxes for the last 5 years running! IPSY Glam Bag connects members with five makeup, skincare, hair care, and other beauty samples each month, plus a cute makeup bag. IPSY is personalised to your individual profile when you take their onboarding quiz, but what you'll receive in your monthly glam bag is still a surprise. We recommend starting with the $12 Glam Bag, but devotees may want to try the $25/month Glam Bag Plus or the $55/quarter Glam Bag X for more full-sized beauty products.
The Basics
$12 per month
Ships to US and Canada
Founded in 2011
Valued at $50+ per box
5 items in each monthly bag
Sample, deluxe sample, and full-size items
Ipsy
---
This month's Ipsy Glam Bag was filled with a unique mix of products. We started out strong with the February bag, and what a beauty it was! It is so lightweight, well-made, and feels so chic yet delicate. The other big winner for me this month was that I finally have found my primer. I never thought I would say those words, but the Camera Close-Up has sold me that primers can work with my skin. It paired so nicely with my new cream foundation and left me with a dewy glow without having to reapply any foundation throughout the day. Both masks were an easy and relaxing way to give my skin a quick boost, and they both left me feeling hydrated and kept some breakouts at bay. The setting powder didn't seem to work well with my dry skin right now, but I really appreciated how light it felt going on. I am going to try it again in a few months when I am way less dry. The toner was another lovely product that made me rethink how toners are used. This one left me feeling hydrated and my skin prepped for all of my other wonderful products. I will say that I was a bit bummed to see that there was a retail value of $32.60. While that is an amazing value on a $12.00 bag, they do list on the information card that there is a $50+ value inside. I really enjoy testing new products, so if you are someone that wants to try high-quality items without getting a ton of products each month and at a great value, then this is for you! This was only my second time receiving this bag so I am really excited to see what March has in store!  Read more...
More Staff Reviews of Ipsy
The Basics
$12 per month
Ships to US and Canada
Founded in 2011
Valued at $50+ per box
5 items in each monthly bag
Sample, deluxe sample, and full-size items
What We Love
At just $12, the IPSY Glam Bag is one of the most affordable beauty subscription boxes. But while its price is low, IPSY is one of our faves because it also packs a great value.
Personalization. The products you get are selected based on the skin tone, eye & hair color, makeup expertise, & style you set when you sign up. It's not a perfect system, but for $12 it really can't be beat.
All IPSY members can log in and choose one of their products before their bag ships—this is called IPSY Choice.
There's a new makeup bag or pouch in every box! They're usually the perfect size for tucking in your purse, & the cute designs are fun to show off.
They have a great loyalty program: earn points and redeem them for even more beauty products.
What You Should Know
Some products you get will be from high-end names like Tarte, Too Faced, and Glow Recipe but others will be smaller brands or even notable drugstore products.
IPSY Glam Bag usually only sends 1-2 full-size items—the rest are deluxe samples.
IPSY doesn't guarantee specific items will be sent to all subscribers, since it's customized to each person's preferences.
We Recommend IPSY If
You love trying out the latest makeup & skincare.
You're new to beauty & want an affordable way to experiment with new products.
You're new to beauty boxes—this is a great and affordable subscription to start with!
FAQ
Does IPSY Glam Bag send full-size beauty products?

IPSY Glam Bag typically sends 1-2 full-size products per box, curated alongside 3-4 deluxe sample sizes. However, the IPSY Glam Bag Plus ($25/month) sends 5 full-size beauty products per month, and IPSY Glam Bag X ($55/quarter) delivers 7-8 full-size products.
What types of beauty products does IPSY send?

A wide variety! You can expect to see cosmetics like lip gloss, eyeliner, eyeshadow, mascara, bronzer, and highlighter, as well as skincare items such as moisturizer, cleanser, oils, and serums. You might also find hair products or other goodies nail polish in there!
Does IPSY let me choose what comes in my box?

IPSY Glam Bag members get to choose 1 item per box. This is called Choice. You'll be offered 10 products to choose from, and after you've made your selection, IPSY will fill out the rest of your box with surprise items to complement your choice, based on the answers to your beauty quiz. Glam Bag Plus ($25/month) members get to choose 3 out of their 5 items in a similar system. Glam Bag X ($55/quarter) members will get to choose 3 products as well but from a variety of exclusive items.
How do IPSY add-ons work?

IPSY allows Glam Bag, Glam Bag Plus, and Glam Bag X subscribers to include up to 10 add-ons in their regular shipment. Every month on the 2nd of the month, beginning at 6 AM PST, IPSY will activate their add-ons page for 24 hours. During that time frame, you can shop deluxe samples for $3 each and full-size items for $12 or $18 each. Anything you choose will be included in your next IPSY subscription shipment, which means they'll ship for free.
Is shipping free for my IPSY subscription?

Shipping is free for US customers and costs a flat rate of $2.95 to Canadian customers.
Where did Glam Bag Ultimate go?

The former IPSY Glam Bag Ultimate ($50/month) subscription tier is being transitioned to a new, quarterly box called Glam Bag X ($55/month). Final Glam Bag Ultimate orders will be shipped in December 2020. Annual Glam Bag Ultimate subscribers who are left with remaining credits will receive a full refund.
What is IPSY Glam Bag X?

Glam Bag X is IPSY's newest beauty subscription addition! It's a quarterly, limited edition box that you must be an existing IPSY subscriber to access. So, if you're already subscribed to Glam Bag or Glam Bag Plus, you can upgrade to Glam Bag X at any time—it costs $55 per quarter, and is filled with 7-8 full-size products worth up to $350. Each box is curated by a different beauty celeb and offers the opportunity to customize 3 products each quarter. IPSY Glam Bag X ships out in February, May, August, and November. During those months, your Glam Bag X replaces your usual monthly bag (either your Glam Bag or Glam Bag Plus). If you're subscribed to both, it replaces your Glam Bag Plus.
Does IPSY offer gift subscriptions?

IPSY does not have a specific gifting program, but you can sign a friend up for this subscription by completing their beauty profile for them and using their email address to register. During the process of subscribing for a friend, they'll have an inactive membership, which IPSY will move to active ASAP.
How do I cancel my IPSY membership?

Start the cancellation process from your IPSY account. After following the steps, you will receive an email to finalize your cancellation. Be sure to click the link in the email or your cancellation request will not be processed.

You must confirm your cancellation via email by 12pm PT on the last day of the month if you don't want the upcoming month's Glam Bag. If you confirm your cancellation after 12pm PT, your membership will not end until the following month.

For annual subscribers, you'll still receive the rest of your Glam Bags for the year, but your membership will not renew.
From the Brand
"We inspire individuals around the world to express their unique beauty. Beauty isn't one-size-fits-all. It's about you. Everything we do is in support of your journey of self-discovery, so you feel confident letting your unique beauty shine bright every day."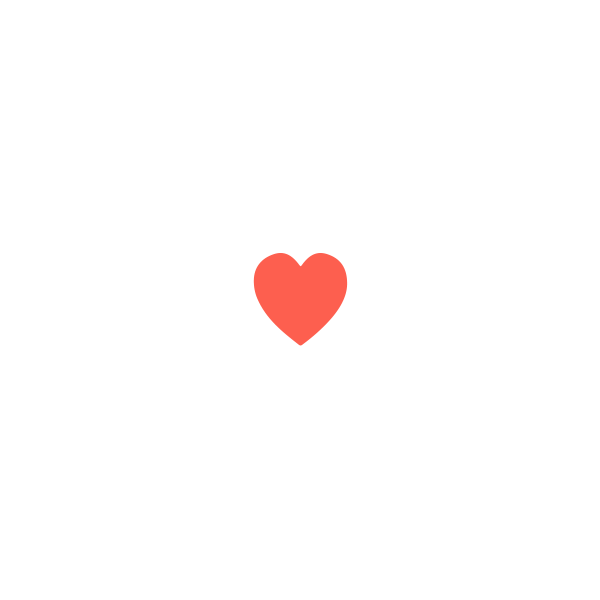 Who We Are
MSA has been your top resource for subscription box reviews since 2012, and we like to think of ourselves as your well-researched and trusted friend. Our team has unboxed tens of thousands of boxes, shared their experience honestly, and joined our community in conversations about each. We wouldn't be who we are without our readers, who contribute their own first-hand experience on the thousands of subscriptions we've reviewed. Learn more.