Home Chef (starting at $9.95 per serving) is a meal kit delivery service and subscription box that sends you all of the fresh ingredients and easy-to-follow recipes you need to make dinners, lunches, and snacks at home. Each week, members can browse an ever-changing menu of recipes (including vegetarian options) to serve 2, 4, or 6 people. You'll receive chilled boxes of ingredients (meats, produce, spices, and more) as often as once per week in your meal delivery kit. (But Home Chef does allow you to skip weeks as frequently as you'd like.) Order $45+ worth of meals, and get free shipping!
Home Chef was voted onto our Reader's Choice list of
Best Meal Kit Subscription Boxes
so be sure to check it out!
The Basics
$35.96 per month
Ships to US
Founded in 2013
Home Chef
---
In our July 2021 review of Home Chef, Lindsey cooks up three recipes and gives her honest opinion on this meal kit subscription. Read on to see what she thought! Read more...
More Staff Reviews of Home Chef
The Basics
$35.96 per month
Ships to US
Founded in 2013
What We Love
A weekly menu that is ever-changing and full of delicious meals featuring both familiar & creative flavors

The convenience —Home Chef does the planning & grocery shopping for you

The variety—Home Chef is one of the few meal delivery services that offers breakfast, snack, & lunch items in addition to dinners

The new Customize It feature lets you pick which protein you want in select dishes
What You Should Know
Home Chef isn't necessarily more affordable than going to the grocery store, but it's meal kit delivery service may save on time, effort, & even food waste.

You should expect a good deal of packaging with each box, but Home Chef provides recycling tips.

Home Chef does offer vegetarian options, and sometimes their recipes will fit with vegan, paleo, or even keto plans—but not consistently.
We Recommend Home Chef If
You're looking for a convenient, time-saving way to cook at home.

You're new to cooking & want an easy way to learn your way around the kitchen, while ensuring a delicious meal.

You like the idea of getting snacks, breakfasts, & other small meals with your order (something other meal kits don't provide).
User Reviews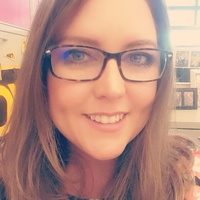 We have been ordering from them for a couple of months now and so far everything has been delicious and really easy to make!!! My favorite part about the whole thing is that it takes the stress out of having to plan dinner and I'm learning how to cook the right way. Even my husband loves cooking these meals. The portions are very generous! They are restaurant size portions. I would say that you get about 1.5 meals out of one serving. The meals are very well packaged, have always delivered cold, no missing ingredients and always on time. The only reason for knocking it down a star is because the meals are starting to get pretty similar. A lot of them have used red meat, cream cheese and sour cream. Looking ahead for the next few weeks I do see a little bit more variety.
Our family subscribes to Home Chef as well as 4 other food subscription services. Home Chef is the best deal for your $$$ in my opinion. Plus.... the meals are the most kid friendly I am discovering.
I have tried Blue Apron and Home Chef. After my first meal with BA, I was hooked. I loved the inventiveness of the recipes and feel it makes me a better cook. Home Chef food is "fine" Just fine. I received a box on Friday of a steak dish and two chicken dishes. One of the chicken dishes was basically chicken and an arugula salad. A lot of the reviews of HC like it because it is more akin to a comfort food selection and think that BA is too weird. I can see that. I ate one of the BA meals for breakfast because in Israel, its country of origin, it is a breakfast dish and it made more sense. With HC, my first meal was a steak meal with grains of paradise. Basically Steak Au Poirve. With mashed sweet potatoes and zucchini. Nothing I couldn't make myself. So one steak dish, a chicken and salad dish and Butter Chicken. The butter chicken is a good Indian curry dish but still not very exciting. I didn't learn anything new. Upside to HC- they give you a binder upfront for your recipe and all the food is bundled together. Both better than the presentation for BA. BA is definitely for someone who wants to learn some new cooking techniques. If that's not your thing, then HC would be great.
I really like Home Chef and many of the meals. All ingredients haven't been correct all the time built this one changes meal completely. Get grill kit and it came with diced chicken vs breast.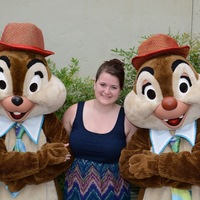 I was subscribed to Home Chef from December 2018-March 2020. The reason I unsubscribed at that time was the meals started to seem repetitive, the quality wasn't there, and delivery was VERY unreliable. I understand that they do (or did at the time) contract out delivery to various companies. The company they contracted with for my delivery was TERRIBLE. They were delayed all the time (even prior to the pandemic), even a few times delivering after 10pm forcing me to stay up so my groceries weren't sitting out all night, or not delivering until the day after my expected delivery date. Other times ingredients would be crushed or spoiled, and while I was always compensated by customer service, it just became a hassle.
Home Chef was recommended to us by friends as an easy way to enjoy reasonably proportioned meals. The deliveries were spotty and inaccurate. Received (thin) pork chops instead of steak. The portion sizes were insufficient and we aren't big eaters. The veggies were ok, the main courses were bland and repetitive. So when we decided to cancel, they failed to record the cancellation of service correctly despite calling them twice. When this finally appeared on our bill, we protested and they wouldn't provide a credit on the grounds it was "too late". By and large, it was a bad experience -- we caution customers about order accuracy and cancellation of service problems, and we will never use them again.
For my family, portion sizes were too small. Produce was often not good. Recent box had missing ingredients (the meat). Decided to pause our service.
My husband and I had been using Home Chef for a year, but just cancelled our service. The service started off great even when the recipes started getting remarkably similar and the vegetable side was too often squash. Over the last few months, I found myself contacting them at least once or twice a month with issues that they don't seem to care about. Due to the lack of care when packing our box, too often was there a puncture or tear in a package of meat causing blood or goo to get all over everything. Sometimes we paid for a fancier meat like filet mignon and didn't get it. Other times, vegetables were soft, wilted, and the issue that caused the cancellation was that we received a garlic clove that had mold growing on it! The quality of ingredients has gone completely down hill and it's no longer acceptable considering this isn't a cheap service. If you had asked me a year ago if I recommend, I would have said yet, but now, heck no!! Do not waste your hard-earned money for inedible ingredients and poor customer service.
Got my 2nd box this month, The first box was missing ingredients and the ice pack exploded all over. They told me to just wash the food and it was fine to eat. UM NO! Threw out the box. The next box arrived yesterday at 9AM. It was warm and the ice all melted! Had to throw out that box too. Now I am out a hefty amount of money, and have used zero boxes.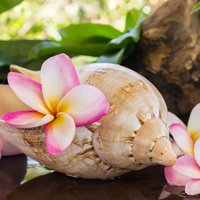 Got Home Chef on a groupon deal, I have used Blue apron for a long time so I though a new company might be fund to try out. Sadly I was hella wrong. They were awful! First box arrived with the meat warm and the gel pack exploded on everything. I emailed them and they literally told me to wash everything off it would be fine. I said no, and called them back. Finally got a manager, sent pictures, and even a video, plus links to how the stuff is toxic when adsorbed into the fresh veggies. They finally agreed to send me out a new box, in two weeks. It was the small fmaily size and not the large, plus it was missing two major ingredients. I won't use them ever again1
Read More
FAQ
What is Home Chef & how does it work?

Home Chef (starting at $9.95 per serving) is a meal kit delivery service that sends you the fresh ingredients and easy-to-follow recipes you need to make home-cooked meals for you and your family. Choose to receive breakfasts, lunches, dinners, and snacks as often as once per week. Set meal plan preferences and leave it to Home Chef to do the meal planning for you, or choose your recipes yourself from their ever-changing weekly menus. (You can even hand-pick the meat and protein you'd like for select recipes using their Customize It feature.)

Each Home Chef meal kit box contains the meats, produce, spices, and other ingredients you'll need to create your week's recipes. Note that you'll be expected to supply staple ingredients, such as olive oil, salt, pepper, and water, as well as common cooking tools like simple pots, pans, mixing bowls, a good knife, and utensils like forks and spoons. Additionally, each Home Chef meal kit contains pre-portioned ingredients, meaning you'll only receive as much of an ingredient as you need for the recipe. (No leftover ingredients going to waste in your fridge.)
How much does Home Chef cost?

Home Chef's standard meals start at $9.95 per serving, but their snacks, breakfasts, and lunches run for even less per serving. You're able to choose whether you want a meal plan that includes 2 servings or 4 servings. Keep in mind that orders over $45 get free shipping. Your actual price per week will depend on the number of servings and meals per week in your food delivery plan, plus add-ons and additional meal choices.
What kind of food is on the Home Chef menu? Do they have vegetarian options?

Home Chef offers a wide variety of familiar and creative flavors in their ever-changing weekly menus. They do always offer vegetarian meals, but while you may find vegan, paleo, keto, or gluten-free meals on the menu, they don't appear consistently. Some of the dishes we've gotten recently include: Crispy Prosciutto and Mushroom Farfalle with Garlic Bread, French Onion Chicken with Arugula Salad and White Balsamic Vinaigrette, BBQ Sweet Potato Buddha Bowl with Farro and Ranch Dressing, and Ciabatta Tuna Melt. Note that you can preview all Home Chef recipes and meal options before you order them, so you can double-check that the ingredients, calorie counts, and time commitment are to your liking.
Where can I find this week's Home Chef menu?

See what's on Home Chef's menu this week on their

Our Menu

page.
About the Brand
"This weekly meal kit delivery service makes cooking easier, faster, and healthier. Every weekly delivery comes with new 30-minute recipes and fresh, pre-portioned ingredients. When you subscribe, you can choose your preferences, including what you like to eat and what you'd like to omit. (Vegetarian options are available!)"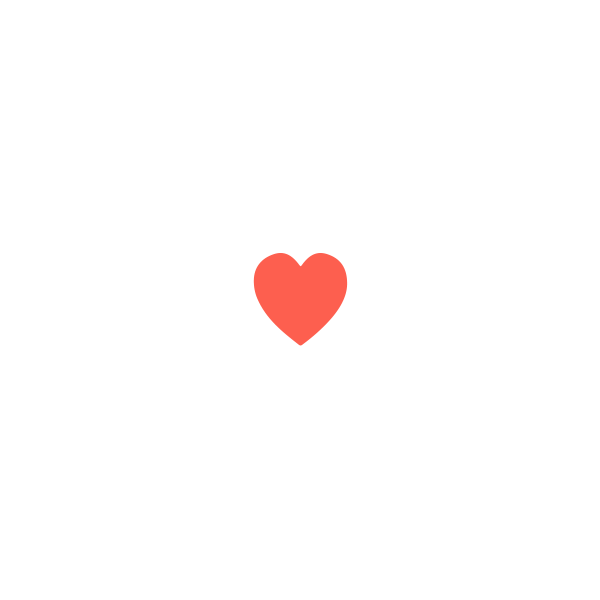 Who We Are
MSA has been your top resource for subscription box reviews since 2012, and we like to think of ourselves as your well-researched and trusted friend. Our team has unboxed tens of thousands of boxes, shared their experience honestly, and joined our community in conversations about each. We wouldn't be who we are without our readers, who contribute their own first-hand experience on the thousands of subscriptions we've reviewed. Learn more.