Recent Reviews
I really like Home Chef and many of the meals. All ingredients haven't been correct all the time built this one changes meal completely. Get grill kit and it came with diced chicken vs breast.
Home Chef was recommended to us by friends as an easy way to enjoy reasonably proportioned meals. The deliveries were spotty and inaccurate. Received (thin) pork chops instead of steak. The portion sizes were insufficient and we aren't big eaters. The veggies were ok, the main courses were bland and repetitive. So when we decided to cancel, they failed to record the cancellation of service correctly despite calling them twice. When this finally appeared on our bill, we protested and they wouldn't provide a credit on the grounds it was "too late". By and large, it was a bad experience -- we caution customers about order accuracy and cancellation of service problems, and we will never use them again.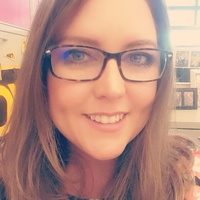 We have been ordering from them for a couple of months now and so far everything has been delicious and really easy to make!!! My favorite part about the whole thing is that it takes the stress out of having to plan dinner and I'm learning how to cook the right way. Even my husband loves cooking these meals. The portions are very generous! They are restaurant size portions. I would say that you get about 1.5 meals out of one serving. The meals are very well packaged, have always delivered cold, no missing ingredients and always on time. The only reason for knocking it down a star is because the meals are starting to get pretty similar. A lot of them have used red meat, cream cheese and sour cream. Looking ahead for the next few weeks I do see a little bit more variety.