HelloFresh is a popular meal kit delivery service and subscription that takes the guesswork out of planning and prepping home-cooked meals. Feed your family or just yourself with quality pre-portioned and fresh ingredients, and easy-to-follow recipes that you can choose week by week. No grocery store trips, no fancy cooking skills, and no hassle required.
It's no wonder that HelloFresh is consistently one of readers' favorite meal kits, coming it at #1 on this year's list of
Best Meal Kit Delivery Subscriptions
.
The Basics
$53.94 per week
Ships to US
Founded in 2011
$53.94
PLUS Special Offer
HelloFresh
---
Marne tried 3 recipes from HelloFresh for the first time this month! Curious how this meal kit veteran weighs in this popular kit? Read the review to find out! Read more...
More Staff Reviews of HelloFresh
The Basics
$53.94 per week
Ships to US
Founded in 2011
What We Love
No time? No cooking skills? No problem! Even our most novice cooks have been wowed by the unique, fun-to-eat, delicious meals they've been able to make with HelloFresh.

There's tons of flexibility—set preferences, pick the meals you want most, create a schedule that works for you, & even skip orders if you've made other plans.

Everything is packaged so conveniently, & most recipes only require a few common kitchen tools. (In other words, clean-up is a breeze.)
What You Should Know
HelloFresh isn't necessarily cheaper than shopping at your local grocery store. BUT the time-savings and guesswork-free, wholesome meals can make it totally worth it.

If you have specific food sensitivities, this meal kit might not be right for you. However, they do offer a vegetarian plan!

As with all meal kits, there is a lot of packaging involved.
We Recommend HelloFresh If
You want to cook more food at home, but are busy or just not that comfortable in the kitchen yet.

You want to break out of your recipe rut, but aren't looking for anything too adventurous.

You're not a picky eater, and are comfortable eating a wide variety of foods.

You don't have sensitivities/allergies to consider.
User Reviews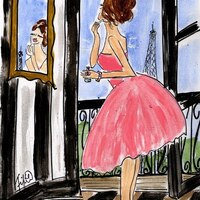 I got HelloFresh for my parents, who live in a rural area, for Christmas and they love it so much, they get it every week now! It allows them to try new and different dishes and also keeps them safe by limiting how many trips they make to the grocery store. They raved about it so much, I decided to try it for myself and I love it too! It keeps me out of the grocery store where I always tend to overbuy and the box for 2 is enough for dinners for me for the whole week! I really enjoy all the options, no-waste ingredients and it's so easy to skip weeks. My mother had to contact customer service for something and they were very helpful!
My wife and I are vegetarians and we've been getting this box for about six months now. Overall we are satisfied with the recipes and ingredients sent to us every week, and for the weeks where we are less than enthused about the upcoming meals, we can easily skip the delivery. Their customer support is excellent and responds quickly to issues with the box, etc. Highly recommended.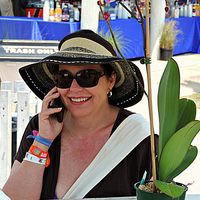 I just prepared the second meal from my first box and I am so impressed. The quality of both the meat and produce was superb. I don't think I will order weekly but it was easy to pause on the website. This is the first box my husband has actually encouraged me to keep getting! Both the meals I have prepared for 2 were very generous in portion sizes. Highly recommend!
The regular weekly price is $69 not $59. Has been since late Oct 2014.
"I've had for years, will keep getting, quality could be better"
I've had this for years, I got a coupon in a fabfitfun subscription which I cancelled over three years ago. Some of the recipes have become such staples that we have kept the recipes for times we don't get them. We get the 2 person 3 meals a week for 3 adults and sometimes buy extra meat at the grocery store depending on what we get. 4 person is too much food for 3, though we'll get that if we have guests. Sometimes they forget items and sometimes the quality of the vegetables is terrible, but they have decent customer service. We frequently pause the subscription for a week or so when on vacation. They switch up which sour cream they use one of which has carrageenan which my husband is really sensitive to and one which doesn't so we tend to keep the good kind in house. I have no idea where they get their times from, but it has never once taken us less than 30 minutes to get any meal prepped and that's even with two people.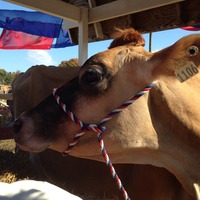 This sub has really tasty meal choices, and it's very easy to skip weeks. I highly recommend it!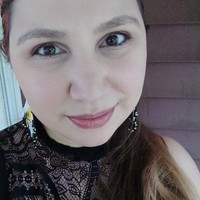 Amendment to my review, the company refused to offer any refund of any kind for the spoiled food I received. I was offered money off of future orders, which I will not be using. Why would I keep buying spoiled food?
so i love the recipes which is why it gets 2 stars we have been getting hello fresh for a while. we had to stop getting chicken recipes because every single time its spoiled. even with the ice packs still frozen solid. sometimes they send us the wrong meat or ingredients entirely. sometimes the meat is busted when we get it a lot of times we skip a week because there are no recipes that sound interesting.
there food is same ole crap. They also falsely hook you through GROUPON. BEWARE. It is a scam. The food is not good; vegetables are using ready to go bad and look NOTHING like their pictures. BEWARE
Every week has been another negative experience resulting in further distaste for meal delivery service. My first week I experienced order inaccuracies in which 2 of my 3 meals were not what I ordered. My second week resulted in a food safety issue in which a package of meat appeared to be sliced open and the juices had contaminated the entire contents of my box. After numerous issues with customer service, who seems quick to just let me go as a customer, Joe Oakley made an attempt at retaining my business. Week 3 I experienced more issues, credits that I was offered were not showing on my account, the agent I was discussing the matter with was argumentative rather than effective at resolving my issue, resulting in me having to reach out to Joe to get matters resolved. Finally thinking we had things figured out and everything resolved I was going to give HelloFresh until week 5 while using up my credits to see if things could turn around....Unfortunately come the cutoff for my week 4 delivery, I get a notice that my payment failed; This week was supposed to be taken out of my credit, as I was to be taken off the promo offer and the remainder applied as a credit to my account. The credits were to apply to week 4 and week 5 as well as having 1 more week of the premium upgrade courtesy of Joe. Rather than using my credits as I was informed, I received notice while I was at work that my payment had failed....Because I was not able to resolve this until after work (past the cutoff time) I have been informed that I would not be receiving my box. After having an issue related to my order 4 weeks in a row I have decided to discontinue use of HelloFresh and share my experience with friends, family, and social networks. The experience I have had has left an awful taste in my mouth and your customer service team is quick to hand out a refund and lose customers rather than addressing the problem and creating a positive experience. This was my first, and as a result likely my last meal delivery experience.
Read More
FAQ
What is Hello Fresh & how does it work?

Hello Fresh is a popular meal kit subscription box that sends you the quality, pre-portioned ingredients and recipe instructions to make fast, delicious home-cooked meals for you or your family. Start by picking a meal plan that fits your preferences. (How many meals would you like each week? Are you feeding two people or four? Any vegetarians or meat-eaters?) Set up a meal delivery service schedule that fits your needs, and pick the recipes that look tastiest to you (or let Hello Fresh pick for you). Each chilled Hello Fresh box comes packed with pre-portioned ingredients and easy-to-follow recipe instructions. The ingredients come bundled by recipe and are usually good to go for about a week—just stash them in the fridge until you're ready to cook! Most Hello Fresh recipes we've tried take around 30 minutes to prepare and are easy enough that even a newbie chef can complete them with confidence. But that doesn't mean they're basic! These dishes are tasty twists on classic flavors featuring fun, unexpected ingredients.
What kinds of recipes are on the Hello Fresh menu?

Hello Fresh recipes put a fun spin on classic, familiar flavors. If you're someone who tends to get stuck in a recipe rut, these dishes are a great way to wake up your routine. But don't worry, picky eaters—the flavors and foods aren't too adventurous. We like to say that Hello Fresh's delicious recipes remind us of dishes you'd see at a family-friendly neighborhood bistro. Maybe you'll encounter an ingredient you've never tried before, but in a yummy, approachable way!

Some of Hello Fresh's most popular meal options and recipes include: - Harissa Sweet Potato Pita Pockets - Apricot Balsamic Glazed Pork Tenderloin - Chicken Sausage Pizza - Korean Beef Bibimbap - Gorgeous Greens Farro Bowl

Did you notice all of the healthy veggies in each of these recipes? We love how Hello Fresh makes sure we're eating our vegetables (in the most delicious ways)!
Does Hello Fresh have vegetarian or vegan options?

Yes! Vegetarians and fans of plant-based eating can choose the Hello Fresh Veggie Plan to get meat-free recipes that are still delicious, filling, and fun to eat. Hello Fresh doesn't offer vegan plans, currently, though some Veggie Plan recipes can be made vegan by skipping the dairy or swapping it with a non-dairy replacement from your own kitchen. (We've found that some Veggie Plan vegetarian meals do use cheese or cream as a primary component.)
Does Hello Fresh offer plans for families?

Yes! Hello Fresh has a Family Plan for families of four (starting at $62.92 per week + free shipping). It's a great way to introduce your family to fun new dishes, flavors, and ingredients.
Is Hello Fresh gluten-free?

If you're looking to limit gluten in your diet, there are some Hello Fresh meal plan options that are low on gluten. However, it's important to note that Hello Fresh isn't certified gluten-free—if you have serious allergies, dietary restrictions, or sensitivities,

check out some of these other meal kits

!
Does Hello Fresh offer meals for low-carb, Whole30, keto, or other special diets?

While some of the recipes you'll get with Hello Fresh are low-carb, gluten-free, nut-free, or dairy-free, the meal selection and recipe options for special diets are limited. If you're looking for meal kits made specifically with special dietary restrictions in mind,

check out these meal plan options

!
What is Hello Fresh wine?

Hello Fresh used to offer a wine subscription ($89 per month) to complement it's meal kits, but this service is no longer available.
How much does Hello Fresh cost?

Here is the pricing breakdown for all the different Hello Fresh plans:

Classic Plans (meat & vegetarian recipes):

2 meals per week, 2 servings each, for $39.96 + $7.99 shipping
3 meals per week, 2 servings each, for $59.94 + FREE shipping
4 meals per week, 2 servings each, for $79.92 + FREE shipping
3 meals per week, 4 servings each, for $119.88 + FREE shipping

Veggie Plans (vegetarian recipes only):

3 meals per week, 2 servings each, for $59.94 + FREE shipping
3 meals per week, 4 servings each, for $119.98 + FREE shipping

4 Person Family Plans:

2 meals per week, 4 servings each, for $62.92 + FREE shipping
3 meals per week, 4 servings each, for $104.88 + FREE shipping
Is Hello Fresh worth it?

While we can't say it's less expensive than shopping at your local grocery store, there are some things that make Hello Fresh worth a try:

The time savings! Meal planning and prep can take time and brain-space that not everyone can afford. A meal kit service like Hello Fresh helps reduce time spent grocery shopping and takes the guesswork out of making home cooking happen.
Less wasted food! With Hello Fresh, you only get as much of an ingredient as you need for the recipe. That means you can try new, exciting recipes without worrying about how to use up extra, unfamiliar ingredients you now have lingering around your kitchen/fridge. Just make sure you leave room for your Hello Fresh meals in your schedule. (The worst feeling is forgetting you scheduled Hello Fresh for a week when you won't be home to cook, or have other dinner plans.) The recipes usually take around 30 minutes to make, so finding time to cook should be easy!
They make great leftovers! There have been plenty of times when a new recipe from HelloFresh has yielded enough leftovers for us to enjoy the next day. In fact, if you're only cooking for yourself, the two-person, two-recipe-per-week plan could easily see you through almost a week's worth of dinners!
You're getting cooking lessons, too! A few of our reviewers, who would describe themselves as less-experienced in the kitchen, were wowed by the cooking confidence they gained via meal kits. These boxes help newbie cooks learn techniques and simple recipes in a hands-on way. (We love meal kits for new grads, tweens and teens interested in food, and anyone looking to become a more comfortable and independent chef in the kitchen!)
The food is AWESOME! We consistently enjoy the meals we make with Hello Fresh. Everything is super flavorful, nicely balanced, and legitimately fun to eat! If you're used to eating out or grabbing takeout night after night, your taste buds won't be disappointed by a healthy meal from Hello Fresh. These dishes offer local-bistro-style flavor minus the high restaurant prices.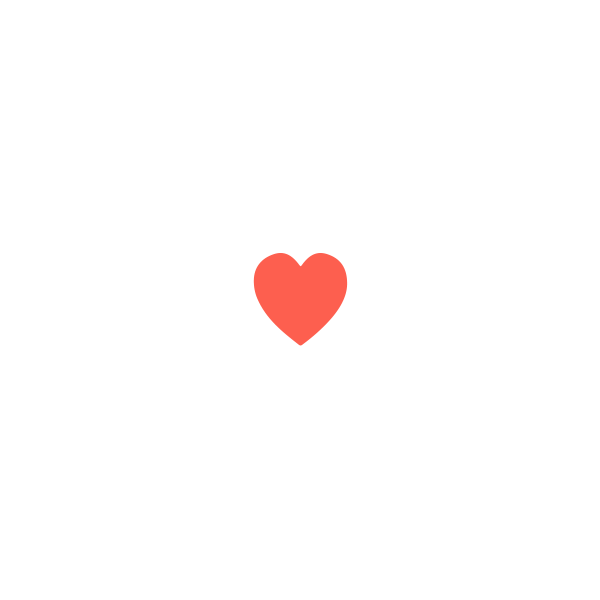 Who We Are
MSA has been your top resource for subscription box reviews since 2012, and we like to think of ourselves as your well-researched and trusted friend. Our team has unboxed tens of thousands of boxes, shared their experience honestly, and joined our community in conversations about each. We wouldn't be who we are without our readers, who contribute their own first-hand experience on the thousands of subscriptions we've reviewed. Learn more.