Recent Reviews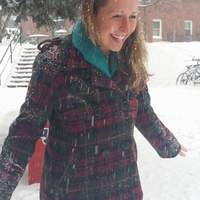 I got this a few months ago for myself! Love it! The quality of Harry's is far better than any female razors I find at target and walmart - and they're even cheaper! I get so much more for less with Harry's and won't be going back to anything else. The razors last a good while too, so I only get razors shipped every 6 months to myself.
Got this subscription for my husband as a gift for Christmas two years ago and we have been using Harry's ever since. He is on a plan that sends him razors, after shave, travel heads and all sorts of other goodies. I also really like how easy they make the website and email invoices should you want to make changes to your plan. During November, Harry's did a special that was to raise money for Men's Health and Awareness, I purchased a razor for myself initially just to support the cause as my father has battled men's health issues, and have been using it ever since! lol! Hey these are great razors and are sure better than the ones at the drug store ladies! Clean smooth shave for those legs every time!!! And for the cost, you cannot beat it!! Great exceptionally high quality razors, delivered right to your door, customizable options, what is not to love?
Great stuff... I look forward to this box every month. The razors are great quality which is why I went with Harry's.