Gwynnie Bee is a monthly subscription service for sizes 0-32. Get unlimited access to a closet the size of a department store with unlimited free shipping. For one item out at a time, the cost is $49 a month, for two items - $69, for three items, $95 a month.
The Basics
$49 per month
Ships to US
Gwynnie Bee
---
This month, Gwynnie Bee really hit the mark with the three pieces they sent my way.  I love all these warm toned dresses with the vintage inspired prints and styles. I would be lucky to add any of them to my wardrobe. Plus, each of these dresses can be worn all year long depending how they are styled-- making them phenomenal values! Speaking of awesome deals, because Gwynnie Bee is a rental service they offer a lot of the items on deep discount if you purchase them. They have a members only outlet where you can get pieces on even deeper discounts as well. Add to that their frequent sales on at home items and their rewards program-- you have numerous ways to save with their fantastic service! I have purchased dresses with retail values of over $100 for less than $15 dollars through their outlet and other discounts they offer. I cannot suggest Gwynnie Bee enough-- it is fantastic for any fashionista on a budget! Read more...
More Staff Reviews of Gwynnie Bee
The Basics
$49 per month
Ships to US
User Reviews
"Terrible Cancellation Policy"
I paid for a month. Got a box. Decided that the available styles weren't right for me and the pricing was a bit high for used clothing. I decided to cancel after receiving my first box. Even though I had 3 more weeks of service that I paid for, I had to call customer service to find out that if you cancel, you do not receive any more boxes regardless of when your subscription ends. I think this is a terrible policy that should at the very least be DISCLOSED to people looking to cancel even when they do so online.
I've been a subscriber for years. Since Gwynnie Bee expanded to include straight sizes, the selection for plus sizes seems to have shrunk. Brands that used to go up to a size 26/28 or 4x are now only offered up to 22 or 3x. Additionally, turnaround time is much longer these days, so that I'm not getting as many pieces for my monthly fee. I'm increasingly likely to receive a belted dress without the belt, or an item that is stained or smells strongly.
I've been a GB subscriber for four years, and just can't imagine my life without it. It's just so much fun! I've always been awful about buying clothes that I end up never wearing because it's not comfortable, or I get a stain, or I gain or lose weight. This never ending closet is a dream come true. I wear it, I roll it up, put it in a bag, send it back when I have five things in the bag (you get points that way that you use toward buying an item you love) and always have something new to wear. My mailbox is big enough for a bag, so it's really easy to just leave it for the letter carrier. They don't even have to receive a return before sending a new item. You just notify via the app or site that you're returning it. I do that as soon as something goes in the bag. In four years I have NEVER received a single item that was stained. ONCE I got a dress that just looked too worn out. ONCE in four years. I love the clothing and without the commitment of ownership I've tried and loved styles that I never would have worn. There's a huge range of designers and brands and they're always adding new ones. I love not having to launder anything. I love wearing something new almost every day. I don't understand why everyone isn't doing this!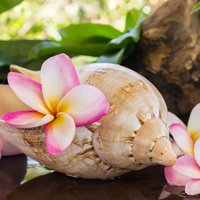 Got my first box on Saturday. TOTAL FAIL MAIL! It smelled weird and half the clothes were stained. I am sendin the whole box back and asking for a refund. I am mortified that I paid for this garbage.
I've been a Gwynnie Bee subscriber for almost 2 years, and I love it. The brands are a lot of higher end brands -- some exclusive, many that are Nordstrom brands. I don't really ever purchase anything, and I basically use it to have a constantly rotating trendy wardrobe. I get sick of clothes quickly, so it's more cost-effective for me to do this than to constantly buy new clothes. I have 7 items at a time, and I figure it's the cost of buying 1 or 2 items each month, or a whole bunch of cheaper items. It actually saves me money in the long run. While there are occasionally some misses that I send back right away, there are enough hits that it's totally worth it. After a while, you learn which brands fit you and which don't, and it is easier to get things that fit all the time. If you're looking for something where you'll buy everything, this probably isn't the box for you. But if you're like me and want new things to wear every few weeks, it's amazing.
I don't know who Gwynnie Bee is trying to cater to, but I'd argue it's not plus sized women with style. Most of the pieces I got in the 1 month free trial were ugly and definitely not worth the price you could buy them for. It looks like it's a hit or a miss and they have very few trendy or pretty plus sized clothes. You'd think they'd get stuff from popular places like Torrid or Lane Bryant but they don't. Most brands are weird names. Was very disappointed.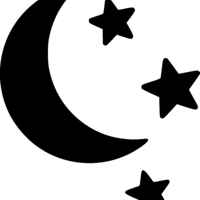 Disgusting! I got a box and all three items inside were well worn and two were stained! I did not dare wear any of the items and then I requested my $$ back and they refused. I would never recommend this company to anyone ever.
I tried Gwynnie Bee for the free month trial -- I wound up purchasing one dress but every single other piece I received didn't fit. I wear between a 10-12 (which is advertised on the site as having my size) but every single piece of clothing sent to me (save my very first piece) in my "size" was too big. Easy to cancel, no weird charges. Was fun to try but not for me.
I've been subscribing to GB for a year & have been very pleased with the service. The shipping is fast & free, the clothing stylish & good quality, & customer service is awesome! I get the 3-piece rental, but qualified for a free 1-piece lifetime upgrade (as long as I don't cancel my subscription). The company runs seasonal promotions too where they offer a free item upgrade for a few months at a time. You can prioritize the pieces, which is a newer feature of the site. I pay close attention to the reviews & sizing guides/charts because the brands tend to fit very differently. Once you have used the service for a while though, you get to know which brands suit you best. The brands are nice - Johnny Was, Melissa Masse, Taylor Dresses, Spruce & Sage, etc.. You get a discount on items you purchase, although depending on the brand, season, etc., some discounts are better than others. When you purchase a certain amount, you qualify for more discounts on at-home pieces (up to 40% at times), so I take advantage of that. I buy about 1/3 of the items that I receive, which earns me the additional discounts. The only drawback for me is that not all the clothing is available in 10 & 12, which is what I wear. Some of the brands don't make pieces under a size 14, so that can be frustrating. However, GB provides a much-needed service for plus-size customers & I recommend that you give it a try if you have been considering it.
I was thinking of trying this out but then realized it is a RENTAL subscription. I get better deals with in store sales than i would renting with this, i cant believe people waste their money on this.
Read More
FAQ
How does Gwynnie Bee work?

When you get started with 50% off of you first month, first you'll answer a few questions about brands and sizes you currently wear. Then you'll create an account and enter a credit card number to get started.

From there, you'll take a styling quiz and get matched to an editor who most reflects your personal style. Browse your personalized collections and the whole Gwynnie Bee catalog; you need to add at least 6 items to your closet so they can ship your first box. You can continue to add and remove items from your closet to shape which items you receive in the future!

Every time you return a box, a new one will be sent with items from your virtual closet, as long as your membership is active. You can also purchase items outright if you like. (Gwynnie Bee even has a rewards program where you can earn points to apply toward purchases!)
How much does Gwynnie Bee cost?

Gwynnie Bee starts at $49/month to rent one item at a time, up to $199/month to rent 10 items at a time. Shipping and returns are free, and you can rent an unlimited number of boxes per month (a new box will ship as soon as you return your current one, as long as your account is in good standing). You can start your first month for 50% off
Is Gwynnie Bee just for plus sizes? What sizes does Gwynnie Bee offer?

Gwynnie Bee is not just for plus sizes! They now offer items for women in sizes 0-32.
What types of items can you rent with Gwynnie Bee?

Gwynnie Bee offers a really wide range of apparel for rent, including everything from pants and tops, to dresses and jumpsuits, and even jackets and blazers.

While we tend to think of fancier dry-clean-only clothing when we think of rental, they actually offer more casual options too, including jeans, tank tops, and denim jackets. It's versatile enough to shift with you through the seasons or as your personal style changes.

They don't officially have maternity wear in their catalog, but some reviewers have had success with renting fit and flare dresses made from stretch fabrics to accommodate their pregnancies.

Gwynnie Bee only rents clothing at this time; jewelry, handbags, and other accessories are not available.
Can I cancel Gwynnie Bee online?

Yes - you can cancel online or over the phone.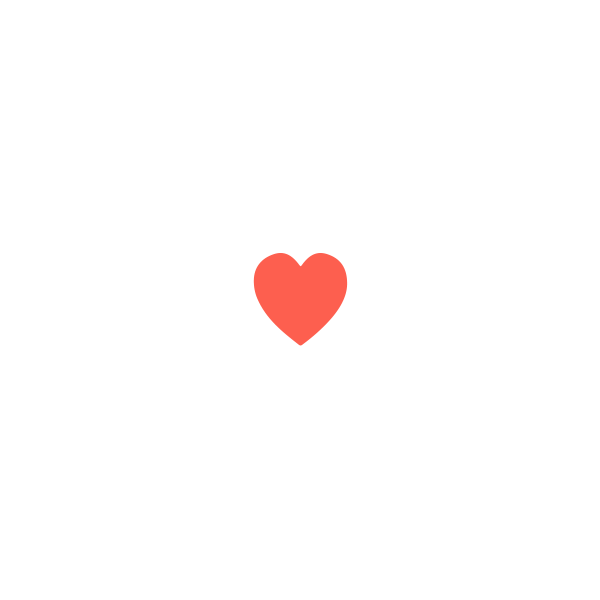 Who We Are
MSA has been your top resource for subscription box reviews since 2012, and we like to think of ourselves as your well-researched and trusted friend. Our team has unboxed tens of thousands of boxes, shared their experience honestly, and joined our community in conversations about each. We wouldn't be who we are without our readers, who contribute their own first-hand experience on the thousands of subscriptions we've reviewed. Learn more.