Recent Reviews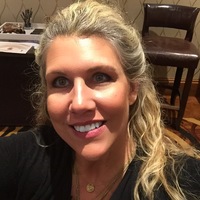 I've been with Grove for a few years, and, wow! I've found so many wonderful brands and things I didn't know I needed. AND, they're not just a cleaning supplies company, they have wonderful aromatherapy supplies, candles, food. An absolute must try!
I've been with Grove for several months. Love that they make sure I have auto order for some things and that I can change the timing on those as I go. Really love their trash bags! Post consumer waste and they stand up to what we need. Carry lots of non toxic and more natural cleaners. Still trying to find a really good stain remover that's eco friendly though. Their completely non Paper toilet tissue is a great idea but honestly single ply is not all that gentle on the booty. Overall easy ordering and holding for things you don't need. Early notifications of purchases. Great products overall!
I got my first box a few days ago! And I was super amazed and excited. The shipping is so fast, within 5-7days of my payment! My teenage granddaughter had subscribed also and she loves it too. She got hers the days before mine arrived and she was actually more excited than I was. The packaging was the best I've seen , hands down, Anywhere! Not room to explain but it's flawless! I got the the holiday scented sign on deal and they all smell sooo good and clean. Not a harsh chemical smell. The only one I didn't really like the scent of was the lavender hand wash. My grand didn't like that one either. Also, the ones I've tried out so far work just as good as the name brand stuff. I just wanted to try it out and get the free stuff but now that I have, I think I may just be a customer for life!!