Recent Reviews
"Unwanted items in my cart"
I do not like how they Automatically fill my cart and charge me with stuff I do not want. I feel that's a scam. And those who are not tech savvy would not know that they are getting charged until they seen their credit card account. I'm glad I was paying attention to my account because I would've gotten charged a lot of money for stuff I did not want. Scam you can also find the Mrs. Meyer products at Walmart and Amazon for the same price or cheaper.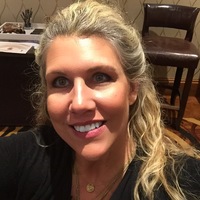 I've been with Grove for a few years, and, wow! I've found so many wonderful brands and things I didn't know I needed. AND, they're not just a cleaning supplies company, they have wonderful aromatherapy supplies, candles, food. An absolute must try!
I've been with Grove for several months. Love that they make sure I have auto order for some things and that I can change the timing on those as I go. Really love their trash bags! Post consumer waste and they stand up to what we need. Carry lots of non toxic and more natural cleaners. Still trying to find a really good stain remover that's eco friendly though. Their completely non Paper toilet tissue is a great idea but honestly single ply is not all that gentle on the booty. Overall easy ordering and holding for things you don't need. Early notifications of purchases. Great products overall!