Each month kids get 4 to 6 STEAM activities delivered to their door that encourage creativity and inspire a connection with nature and learning through fun.
Designed for kids ages 3-10
Junior (3-5) and Discovery (5-10) subscriptions available
Award-winning subscription boxes
One Tree Planted for every order
The Basics
$24.95 monthly
Ships Worldwide
Green Kid Crafts
---
This month's Green Kid Crafts was was really fun. We had four activities that were educational, interesting, and fun. We enjoyed the curation of the projects, and while we didn't do our globes quite right, we ended up with some decorative treasures that the kids are really proud of. Read more...
More Staff Reviews of Green Kid Crafts
The Basics
$24.95 monthly
Ships Worldwide
User Reviews
Green Kid Crafts is a great subscription box with a variety of activities. I love the themes, activities, and featured reading books to extend my kids' learning. We are always looking forward to the next box!
The Green Kid Craft Kits are imaginative and creative. Everything is well-packaged and organized so it is very easy to go through the projects. The individual parts are high quality.
I love Green Kid Crafts! Our daughter has learned so much from all the different projects. Every box has multiple lessons in regards to science, physics, art, weather, etc.... Everything needed for the project is contained within the box. It has been a wonderful time of learning and bonding. I also like that the kit bags and box are reusable and recyclable.
I love doing Green Kids boxes with my 6 year old nephew! They're really great activities, and I love doing the projects as much as he does. Each project comes with a little booklet that gives instructions for the main project, as well as one or two related projects you can do with included supplies and supplies from home. There's also a lot of stem facts in the booklets that gives science or history behind the activities. My favorite part of the box is the stem magazine, which has information on the monthly theme, a hidden picture search and maze, a little comic, and other fun stuff. It's great that even after the projects are done, my nephew can keep learning.
A Green Kid Crafts subscription was a perfect gift because it keeps on giving! Month after month there are really interesting projects- I'll admit I learn at least 1 new thing each month alongside my kids! It's great that everything you need comes in the box and the instructions are written very clearly so the kids can do most of the projects on their own. We typically do 1 or 2 activities each week so 1 box lasts us all month. I'm looking forward to the grandparents renewing our subscription again this Christmas.
I received the November box and was pleasantly surprised at how many activities they were able to pack into such a small box. There were 6 activites, a little STEM magazine, as well as a new bottle of kids glue and safety scissors. The activite all seem fairly simple but intersting. I'm looking forward to doing them with the kids and I feel like this was good deal for the price. I would have liked to have seen more of the wasteless ideology involved in this package. The recycled bags are a step forword as well as the cups, but there were plastic ribbons and straws. At the very least I think a letter to the customer suggesting that instead of just throwing these items away after the project, suggesting that they wash them off and use them again for other projects. It would be very cool to see more resuable items like the scissors in further packages. Other items that can be used it later projects like tins instead of plastic cups for making slime. Glass canisters for holding paint and paint powder. Though I understand their immediate need to keep the package affordable so that people are actually interested in buying it from the beginning. Maybe compostable sacks would be a better option than recycled plastic bags. I was impressed with the amount of content though. :) I think this is an excellent product and a great step in the right direction as far as pre-packaged activites for kids:)
My 5 year old has had a lot of fun with these boxes. He loves science and doing experiments. These boxes make it easier for me since everything we need is included. We usually do a few activities at a time so a box can last us a number of days. Great for keeping busy on rainy days.
DO NOT GET THESE BOXES My husband and I bought 2 six month subscriptions for this box for our girls, hoping to stimulate their interests in STEM. We were only mildly successful. Whenever we had the chance, we would sit down hoping to complete one box per girl. However, for the most part you cannot complete one box in a sitting. You frequently need to set things out to dry overnight after completing only 1-2 out of 6 steps. We never completed a whole box. Frankly, I was relieved after we received our last boxes. HOWEVER, we proceeded to receive a charge last month for another SIX MONTHS worth of boxes on our account. My husband attempted to cancel the order and get a refund, but was told that the charge couldn't be canceled or prorated once the boxes shipped. So we are receiving another, unwanted, set of twelve boxes in total. For $350+!! This is completely UNACCEPTABLE! I want my subscription canceled and I want my money refunded. There is NO REASON why you can't refund
This was very fun way to spend the afternoon with my 4 yr old daughter. The box was better than what I had expected, The first box we got was Music Science. I loved how well organized everything is and specially all the description and details about each of the instruments we created. I did like that even though I did help a lot, my daughter was still able to do some things on her own. We had fun playing with the instruments after and my son (2yrs old) also joined us playing and we had a blast. Very happy with this box! I really appreciated the inclusion of the 12-page STEAM magazine and my girl loved the maze, hidden pictures and mad libs story making inside while I liked the additional project ideas and book recommendations. I can't wait to see what GCK comes up with next!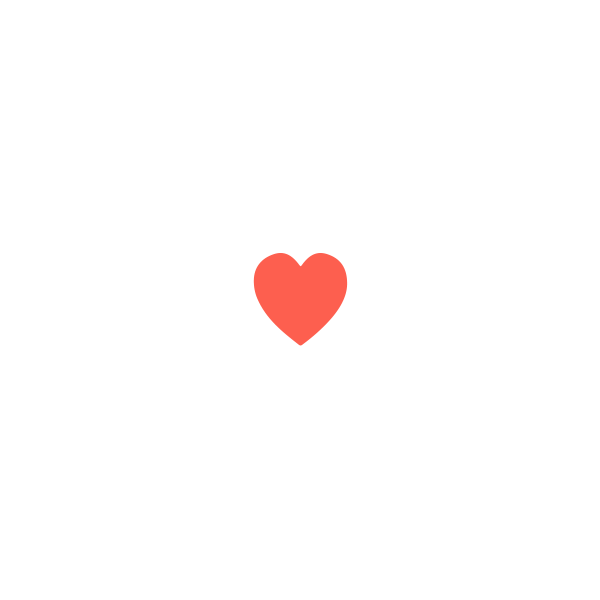 Who We Are
MSA has been your top resource for subscription box reviews since 2012, and we like to think of ourselves as your well-researched and trusted friend. Our team has unboxed tens of thousands of boxes, shared their experience honestly, and joined our community in conversations about each. We wouldn't be who we are without our readers, who contribute their own first-hand experience on the thousands of subscriptions we've reviewed. Learn more.