Recent Reviews
"Box is overpriced for low quality items. I don't need another pack of incense.."
The box is ok, Lots of items listed with retail values seem extremely over priced. I would never pay $22 for a flimsy wooden tiny tarot card holder. There is always an abundance of incense too, which I also wouldn't pay what they list as the retail value. There does always seem to be one token thing I like that seems of quality, the rest is just overpriced filler to make up for the money we spend on these boxes.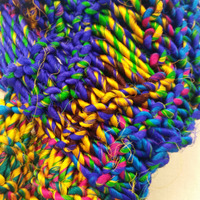 I love this sub! I go back and forth getting it because it is pretty pricey, but the curation is always fantastic. Even if the theme doesn't speak to me there are things I love and use in every box I've gotten. Customer service is great, I had an item come broken once and they sent out a replacement within days! You can cancel online, and it's easy to re subscribe as well.