Recent Reviews
"Poor customer relations and lacks problem solving what so ever."
I once enjoyed getting my monthly Glossybox subscription, that is until I changed my address, which didn't update on their end. So, my January & February boxes, still were sent out to my closed PO Box, which in turn caused both boxes to be returned back to sender. I sent multiple messages and chatted back and fourth with Customer Service, hoping to straightened out the situation by redelivering my 2 boxes to the correct address or credit my account $36 ($18 per box) only to be told that there is nothing they can do on there end because both boxes show as delivered. Well that's funny, because we're all able to track the whereabouts of our subscription right on our Glossybox account and the 2 boxes I didn't receive, but paid for, clearly shows a detailed travel history with the final destination being "Returned to Sender The Hut Group". Guess they just keep the items sent back because still no credit received.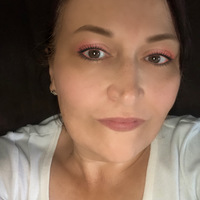 It's a okay box but not my favorite. I will not be renewing my subscription in June unless better products are added to boxes .
I subscribed to glossybox monthly boxes trying glossy box for 3 months and its the worse box to get. I would not recommend it to anyone I will stay with Ipsy,Birchbox,boxycharm