GlobeIn delivers "the globe in a box" - a themed collection of 4-5 artisan-made products from around the world. Each box includes stories on the country of origin and the artisan behind each product. Shipping is $10 to the US, $22 to Canada, and $25 for other countries.
The Basics
$40 per month
Ships to US, UK, Australia, and Canada
GlobeIn Artisan Box
---
Find out what fair-trade home decor and style items we reviewed in the "Baker's Box" edition of the GlobeIn subscription box! Read more...
More Staff Reviews of GlobeIn Artisan Box
The Basics
$40 per month
Ships to US, UK, Australia, and Canada
User Reviews
"Horrible Customer service "
Beware this company list no address and no phone number on their website. If you receive broken merchandise your loss. No returns no reimbursement. Check the website before you order
I wish I could give a lower score, 1 star feels too generous. My Globein nightmare saga started in July. I was scrolling through Facebook and had seen pictures of their gorgeous glassware and boxes. They had a sign up bonus for a 3 month subscription of a free pitcher and rainbow dot glasses, yay! I signed up, but a skipped a month as none of that month's boxes stood out to me. I spoke to a customer service rep who assured me I would get it with my first box. (Spoiler alert, I still have not received my "first box, or welcome gift", and my subscription is over!!!) The first box I selected was the August box. Based on their horrible system which allows you to add additional boxes as "add ons" without any timer or anything forcing you to complete your purchase. "Mavens" (what they call their subscribers) add everything to their cart and hoard as if it is a survival game until the very end when they have to make a purchase. As a result, I needed to refresh my screen, log in at odd hours and check their way obsessively to get the products I wanted. I finally was able to and I was overjoyed. I picked a box for a gift for my maid of honor for my October wedding. Even though it was all fair trade products, I incorrectly assumed a 3 month wait would be adequate. I purchased 2 boxes and an add on sunglasses case. I selected a reverse painted tray for September. This in addition to the sign on bonus was part of what brought me to Globein. This was purchased for my mother's Christmas gift, again, 3 months in advance, so I was not concerned about timing. Despite receiving tracking information in September, my order never shipped and showed sitting in a warehouse in Georgia with no movement for over a month. I saw other subscribers both receive the box I requested and had their boxes cancelled due to overselling or other issues. I reached out multiple times inquiring about my August order, and was told a few days before my wedding the package would not arrive. I was provided a digital brochure I could print out and present to the recipient. I did that. It would have been great to give my maid of honor the products I selected, but this was a good temporary measure. I placed my final selection in November (I skipped October due to the wedding). Through the Globein Facebook page and countless emails myself and and other subscribers were given false information on box release dates and shipping timelines. Time and time again Globein ran more promotions and took on new subscribers when they cannot handle their existing customer base. About a week or two before Christmas, Globein started running an Ad saying "there is still time to buy!". I reacted and commented that I doubt it as I still did not receive my August order. My comment was deleted as well as any non-positive comments on their Facebook pages. We also were promised gift pages to provide people with Globein gifts as presents whole they waited for packages. Nice gesture... But not super helpful on December 26th. After the holidays, I reached out with a list of the total merchandise I am owed. I eventually received the tray I ordered in September and the box from November. I am still missing my two boxes from August, my welcome gift, my sunglasses case, spoon rest and sari gift pouches. I received an email today that my August order is being cancelled and I will be refunded. I asked to speak to a manager as every customer service rep I have spoken to just copies and pastes a script. They have some of the pieces included in my missing box on their Artisan Shop as I type this. These are completely unacceptable business practices.
THE ABSOLUTE WORST. NO STARS!!! I've not received one box timely and the boxes that I've received, all have had missing or broken items. Costumer service is non existent, I've been email over for over 2 weeks now about a missing
I've been a subscriber for a year and absolutely love all the boxes I have received so far. My favorites have been Dine Box, Wired box and Slurp Box. The boxes containing ceramics are my favorite because I can find many uses for those items in my home. I love the Olivewood items too and use those every day for cooking. Any time I've had an issue with an order their customer service has always gotten it resolved to my liking. This is a company that I like spending my money on because I know the money is being used to help Artisans in other countries. Thank you GlobeIn for continuing the amazing work you do and for a fun subscription box!
I hope they're much better to the artisans than they are to their customers. There are some very pretty artisan-made goods on GlobeIn, which is why I signed up. But don't expect anything even remotely resembling customer service. They've made two errors with my selections in four months, they have no number you can call, when you email they'll email you back in a week or two, and by then it's well past the time when you could've done anything about it. I don't understand why they treat their paying customers so poorly.
Update: it's now end of November and I still haven't received a single box. Support keeps giving me new dates saying "your boxes will be shipped by x date" but never deliver on those promises. Definitely would warn people to stay away from this company. They will take your money and send you nothing. I signed up for GlobeIn in August. Now it's October and I still don't even have tracking information for my first box. Very disappointing. Also, it seems like the new theme they advertise each month is often not available for choice. I signed up because I was interested in a specific theme, and I wasn't able to actually get that theme because it was unavailable.
I signed up and was truly excited about this subscription; based on the companies poor customer service and misleading business practices, I regretted my purchase on Day 1. I was excited to purchase under the new subscription model where customers get to choose which box they want; I only ordered as there was a particular box that I very much wanted. I went to the site and each box had a "Join" button beside it; I signed up under the box I wanted and the second screen indicated that quantities were limited and they would save my box for 5 minutes. Unfortunately, when I signed up and went to select my box, I found that everything was out of stock except for old boxes that never tempted me to sign up. This seems like bait and switch to me; when I found out that the company also overcharged me by $19.99 I truly lost all respect for the company and their business practices. Unfortunately, they also limit their customer service to email only, with a wait of 7 days and no ability to respond and have a conversation. Quite frankly, I want out of this subscription and would urge caution when considering to purchase from them.
Globein's business practices are underhanded. Read everything they send you very carefully because they are very tricky. If you are trying to purchase a 3 month gift subscription (smallest option they offer), triple check that it is not recurring. They have a link in their main menu that says gift subscription, but it is very unclear that the subscription will be charged to you again in three months. I was under the assumption that if my recipient wanted to continue, she would be given the option of switching the charge to her if she chose to continue. Perhaps I read wrong, but the website is not clear enough about how their subscription works. You have to dig deep into their website to find the gift subscription that is not recurring, and it is very difficult to find it as a new subscriber. Then what's worse is they do not send any subscription renewal reminders or invoices. And when you do try to cancel you have to go through a bunch of pages trying to get you to stay, each with deceptive continue-to-cancel buttons. And the product they send is NOT worth the money. One of the things my mother-in-law received was trash. No literally, they sent her a bag made of trash. You could see what the original wrappers of the product was that created the trash that the bag was made of. It was a very long shot from the beautiful curated materials they picture in their advertising.
Nice products when you actually received them. Shipping is terrible. So terrible it can take literally months to receive your box. Customer service takes 7 days to reply, if they reply at all. Many items come broken, even though most of the time they are packaged well.
I wanted so badly to love this box. It seemed like exactly my style and fit my beliefs about fair trade and equity. But it's really bad and I would never recommend it to anyone. I signed up in April 2020 for 6-months and am doing my best to get a refund on the rest of my subscription. I have received 3 boxes (one was a free sign-on bonus) and bought two small items from the artisan shop. I have actually liked 2 items, ate a mediocre chocolate bar, and have 3 items that I'll use, but aren't what I expected the quality to be. Shipping - when you sign up they tell you pretty clearly that boxes ship out on or before the 25th of the month. So, the May box ships May 25th. I have never had a box ship before the 10th of the following month, like consistently two weeks late. Customer service - they say it'll take 1-4 days to respond. It has take them up to 6 business days at times. When they do respond, they answer maybe 2 of 5 questions with terse, canned responses. They are no willing to help with quality or defect issues. They require you to ship returns back at your own expense and then offer store credit for less than the cost of shipping (not to mention the value of the item). Products - some items are big-box store quality. Some could be nice, but have defective glaze or other non-food safe defects. Others are wildly different in color, size, or style from what appears on the website - not just "artisan uniqueness", but an entirely different product. A rare few are both quality and usable. One of the items I actually love (a terracotta cat-shaped planter) arrived with a retail price sticker from Ten Thousand Villages that was $5 less than I paid GlobeIn. Everything about them seems just a little lazy and careless. User experience/website - They have at least three parallel websites (subscription, Maven account, and artisan shop) that all intertwine in extremely confusing ways. It's a nightmare to figure out where to find any details about your orders, billing, shipping, etc. They do not send confirmation emails when you order something and, in one case, when I ordered something from the shop, they changed the photos and description and sent me the new version of the item rather than the one I ordered and paid for. Cancelling was easy enough through the website. I made the decision to cancel before receiving even my first box based on the shipping delays, lack of communication, blame-shifting, and overall sketchiness. That said, I have seen FB posts and other reviews of people who cancelled and then still have the renewal amount charged to their credit card. We'll see what happens. Overall, I love the mission and purpose of this box (though, with what I've witnessed of their credibility I don't know if I trust their claims of Fair Trade). I love the promise of style and curation. But none of those things actually come true when you open the box.
Read More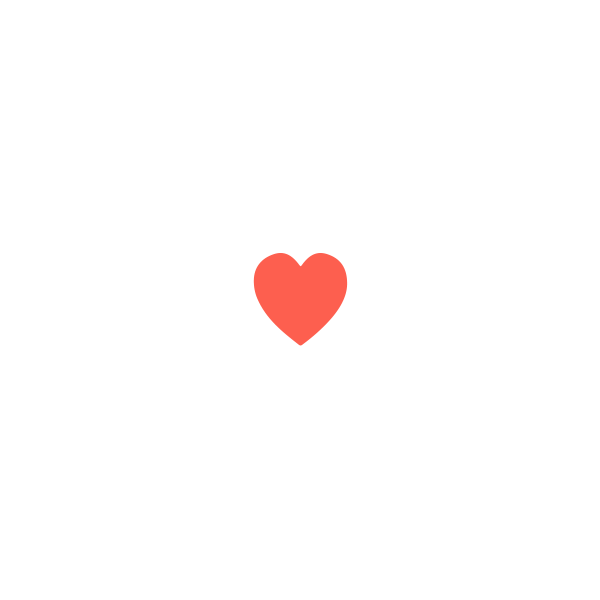 Who We Are
MSA has been your top resource for subscription box reviews since 2012, and we like to think of ourselves as your well-researched and trusted friend. Our team has unboxed tens of thousands of boxes, shared their experience honestly, and joined our community in conversations about each. We wouldn't be who we are without our readers, who contribute their own first-hand experience on the thousands of subscriptions we've reviewed. Learn more.