Recent Reviews
Don't waste your money. I purchased a Groupn for a surprise box but they don't provide tracking for orders outside the US. Almost a month later an still don't have it. Email to the company was completely ignored. I would not list this as a recommendation for international customers.
Seriously biggest mistake I did is when I signed up for the "free" sample box. Well I cancelled it after initial box as I hated it. Then surprise I got another box. So I emailed them and told them I wanted it cancelled customer service did the big speel that we were all straight and not to worry. Then poof again this month ANOTHER box and when I emailed them they told me this was already in the works that this box was charged and shipped to me. Even as I was in contact with customer support to cancel it and they assured me all was well. Company is a scam. Makes a fake free offer to get your info and keep charging boxes. This is garbage company that charges for boxes you don't want.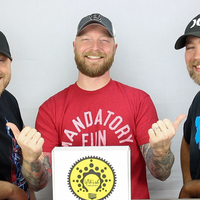 Always a big fan of the items that come in the Geek Fuel box. We have review videos of each box on our YouTube channel. Looking forward to Decembers box for sure!