Recent Reviews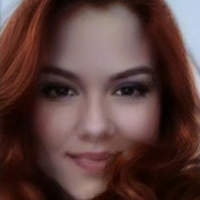 I subscribed to Function of Beauty for a little less than a year. At first, I absolutely LOVED the products. My hair felt and looked nice and the product smelled amazing and lasted a really long time because its super concentrated. About 6 months in I started having issues. I noticed my hair was tangling and knotting in ways it never did before. I started having a tremendous amount of fall out. The actual texture of my hair changed. I contacted Function and had them change my formula and send me new product. Then I started getting weird build up chunks and actual sores on my scalp that would bleed when I brushed my hair. At that point I threw it all away and went to see a doctor. It's been about 4 months, the sores have mostly healed and cleared but my hair is still recovering.
Function of Beauty is pretty innovative. It allows you to build basically everything you could want or need in shampoo and conditioner, eliminating extra time, effort, and space on your shower shelves trying out all those different products, plus you even get to be as picky as choosing your own fragrance for the the Function of Beauty Shampoos & Conditioners.
"The best luxurious hair care products "
I love the customization that comes with Function of Beauty. With so many choices out there, it's nice to see a company that caters to all of my hair needs.