Recent Reviews
I cant praise this company enough.. The Customer Service is amazing! !!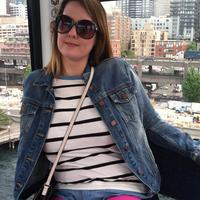 This box followed the theme perfectly! You could smell the pina colada as soon as you opened the box. The goodies inside were a perfect inclusion for the first box. The candy tasted great and I love the tumbler. It's a cute and unique box!
This box usually ships around the third week in the month, but I asked if I could get my box early because I just couldn't wait (i am obsessed with all things coconut!) and wanted to include a few things in an early May birthday gift. CS responded quickly and was willing to accommodate this so 5 stars for great CS!! The unboxing... the whole box smells faintly of summer when you first open it so the unboxing is magical. The box contents are all wrapped in tissue with a ribbon holding it closed, plus one item is wrapped in the cutest fruity wrapping paper. This careful presentation plus the delightful smell made me feel like I was unwrapping a gift from a really good friend, not a subscription box curated by a stranger! The tumbler is definitely my favorite part and I plan to use it by the pool all summer. The contents are mostly from Esty and I love knowing I am supporting small businesses while getting things that were handmade and hand selected by the curator(s). I hope this continues with the next boxes. They are working with small batch/handmade products, included food, and are brand new so don't have the buying power of a PopSugar or Allure, but still managed to deliver a high value while delivering good variety and tight theme curation. If you would like a terrific-smelling box full of bright, fun, delicious, and useful things made in small batches to show up at your door, sub this box now and get excited! Just an FYI: It is currently bi-monthly. This is good for my bank account but I loved the first box so much, I wish I didn't have to wait for the next!