Recent Reviews
"It was great, now it seems like a scam - or just a very poorly run company. "
I bought the 6 kit subscription for my great-niece in November 2021, with the first box to be delivered in December. The first 3 boxes arrived fine, albeit a little late. My niece loved them! And then… there was an email that because of "supply chain issues", the next box would be late. Since then, nothing - crickets. I went to their site today (Foodstirs.com) and it's not working. I was able to send their support an email but have not heard back at all. I can understand a little late, but they are now months behind and there is NO COMMUNICATION. Very poorly run company.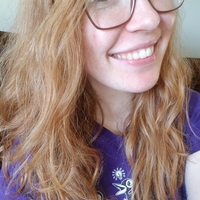 I had a 3 box subscription. One month was great (June), the second was average (August), and the last box was not very good (September). I was not aware that my one time purchase would turn into a monthly subscription. I went on the website to cancel the subscription and you can't do it online! I had to call and leave a voice mail. Thankfully they called me back quickly and canceled my subscription. The phone representative was great but I am so frustrated with how complicated the company has made the cancelation process. And now I've been charged $20 for something I don't want.
We got the April cookie flower pot as our first box. My 8 yr old daughter currently wants to be a baker when she grows up so we had a great time making this. The sugar cookie and icing mixes were actually really yummy! Everything we needed was included other than perishable items (egg, yogurt). Looking forward to the May rainbow cake pops. I'm not too sure I'll continue this box after our 3 month 50%off deal is up because although it isn't super pricy at full price, I have too many subscription boxes as it is and I feel like it might be cheaper to find cute food ideas on Pinterest and get ingredients at the grocery store. But it is a quality kit and a lot of fun.