Recent Reviews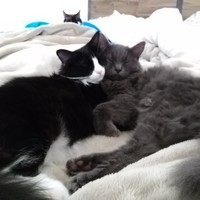 I had enrolled on 5/10/17 and then changed my mind and cancelled on 5/15/17 and received an email confirmation that I had cancelled. I received an email at the end of May stating that my box was being shipped......which was strange since I had cancelled. I emailed the company and it took two days to respond to me. Their response was that it was the following months box that was being cancelled not this months box. What the....... I was charged and shipped product I had cancelled. Box did not come until 6/15/17 a full month after I had cancelled. The three pieces of jewelry were a ring which has a pink plastic jewel and a silvertone adjustable band, red plastic jewel post earrings, and a multi tier plastic jewel necklace with silvertone chain. It came in a blue organza bag. The organza bag was the best thing about the box. The jewelry was definitely dollartree quality and look (I hit the dollartree hard but not for their jewelry). The price of the box is $12 plus shipping so at $4 a piece the value was not there at all and since I would never buy any of this it was a total loss. The customer service was horrible since if I cancel that means you don't charge me and ship a product a full month later. Big disappointed thumbs down.
The box I received in April was pretty good it was my first. I'm a semi thick woman but by no means obese..that being said the broken bracelet they sent me looked like it was for a child. The gemstones were very cheap looking. It seems from other people's reviews their braclet was also broken. The triple bar necklace however was beautiful and worth the cost of the box alone. The umbrella earrings were cute as well cheaply made but ok. The necklace was the big winner here. In the long run I'm going to give it a second try. Not the best quality but for the price not bad. I will admit I have high standards though. So if you are like me you may not be completely satisfied.
I am new to Flitwicks, but my first bag was adorable! I received a matching necklace, earrings, and ring with a love/hearts theme in a beautiful silver! The pieces are absolutely worth more than the cost of the monthly subscription! So far, I am really happy and can't wait to get the next bag!