Recent Reviews
AVOID AT ALL COST. These skin products are not worth the absolute headache I had to go through. Their website has no specific 3 month policy so I tried to order 1 month for 3 months. Instead they charged me 3x monthly services. Trying to correct this, their technical support was rude and unhelpful.
"Masks are very high quality!"
My skin looks so nice now! Masks are very high quality! I used Carelika masks (made in France) and they were my favorites (https://e-meistars.lv/index.php?lang=lv&dir=produkti%2Fada%2Fsejas-adas-kopsanas-maskas%2Fsoftcell-maskas&brand=CARELIKA). Now I liked these too. ;) Can't wait to see what i will get next time. Thanks!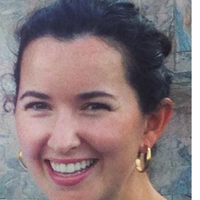 Easily the best subscription of the eight or so that I have. The masks are exceptionally high quality, the shipping is prompt, the value is truly the best in the business, and the customer support is great. I love this subscription because it feels exceptionally luxe and it makes the perfect gift for people who are difficult to buy for. I always take masks with me to casual family gatherings and everyone loves them - from my 74 year old dad with exceptionally sensitive skin who has never used a skincare product but loves these to my eczema concerned family member who appreciates the soothing effects of these masks. Huge bonus I didn't know about until I subscribed: they also send a FULL SIZE skincare product with your masks EVERY MONTH. The gems I have found. I'm obsessed with everything they've sent me. This is the perfect subscription - it always fits and it's always in season.