Fabletics is a VIP fitness and athleisure clothing subscription from the same family as Shoedazzle and JustFab that starts at $49.95 a month. Members can shop Fabletics activewear two ways: shop at the regular store, or sign up for the VIP program. Each month, subscribers with a Fabletics VIP membership get monthly access to one outfit or item, worth up to $80, from an exclusive collection of performance sports bras, leggings, workout tops, jackets, sneakers, and more in women's sizes XXS-3X. Shop a la carte, pick from stylish workout clothes curated just for you, or choose to skip the month — it's all up to you. First-time monthly subscription members will start out by taking the Fabletics quiz, which will let the company know your size, personal style, and fitness needs. Each month, your $49.95 membership fee allows you to purchase one outfit or item worth up to $80. Additionally, you always get items at 20%-50% off. If you take no action, the $49.95 membership fee will be saved to your account as a store credit, which you can use on items later. Fabletics members also get free access to our Fabletics FIT app- Full access to hundreds of workouts, guided meditations and fitness programs by top trainers.
The Basics
$49.95 monthly
Ships to US, Australia, and Canada
Founded in 2013
Membership bills monthly unless you skip
Women's sizes XXS to 3X
Fabletics
---
From compression leggings to seamless styles, Fabletics has your leggings needs covered. But which Fabletics leggings are right for you and YOUR workout? Read more...
More Staff Reviews of Fabletics
The Basics
$49.95 monthly
Ships to US, Australia, and Canada
Founded in 2013
Membership bills monthly unless you skip
Women's sizes XXS to 3X
What We Love
Fabletics offers tons of colors and styles, from pretty patterned looks to edgy styles with modern cut-outs & textures, there's truly something for every style and every type of workout.

Got curves? Fabletics leggings have been a hit with our curvier reviewers, & they offer low, medium, and high-impact bras for sizes XXS-3X. In short, they're great for just about any body type.

The flexibility! Only shop for workout clothes when you want, and skip the month if you're not feeling it. And if you forget to take any action, not to worry – your styling fee is saved to your account for future use.

These looks last! Fabletics' performance-quality pieces hold up workout after workout, wash after wash.
What You Should Know
The Fabletics VIP membership program can be confusing if you've never belonged to a similar membership program, so make sure you understand how it works and that it's right for you before you sign up.

Here's the deal: By the 5th of the month, every VIP member must choose whether to shop and checkout or choose the "skip" option in their account to avoid any charge. If you take neither action, Fabletics will charge you $49.95, which saves as a "credit" on your account. One credit is worth one entire outfit, and you can redeem your credit for an outfit whenever you'd like.

We recommend setting a calendar reminder to ensure you make your decision by the monthly deadline (and avoid unwanted charges on your credit card)!
We Recommend Fabletics If
Want to expand your workout gear and wardrobe with high-quality, well-fitting pieces.

Like the ease of a subscription, but want the assurance that you're getting athletic wear pieces you know you'll enjoy.

You're budget-conscious—you want to determine what you spend each month, even if that's $0.

Enjoy variety and are looking for fitness apparel outside of the traditional black-leggings-and-sports-bra uniform.
User Reviews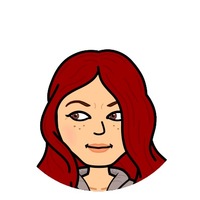 The quality of Fabletics cannot be understated. I love that I can buy what I want or skip the month and there are always amazing deals for my birthday and holidays. Comfy and sexy. Late Hudson's Fabletics items are my favorite workout wear!
I LOVE their Salar leggings. They are soft, stretchy, and almost as good as Lulu's leggings that are like $90. Since I can skip months, I get clothes only once in a few or more months. I wish I could pick and coordinate my own outfit, instead of picking from the sets they created though.
I've been very disappointed with Fabletics. Everything I've purchased from them has fallen apart within a few months. Sadly, the seams give out shortly after I've submitted a glowing review of the product on their site. At this point I would prefer to spend more money for a higher quality product that lasts longer.
Everything started off great. Their leggings and bras really are nice. My problem is with customer service and shipping. I never received my second order. Somehow, the items were returned without me ever receiving them. I contacted customer service and was told I could get store credit or cash back. My ordered items were unavailable. I opted for cash. After the next month none of the outfits appealed to me. I canceled my membership which can only be done via phone with a live representative. The wait time was long. Overall, even really nice leggings aren't worth all of the hassle.
At first I really liked it, pretty good quality (better than Old Navy) but expensive and then I went on vacation and didn't skip the month and got overpriced things I didn't want and no matter what they tell you while signing up: they can c hangs the day you skip period ends, there is no way to "unbuy" those credits and you can't really get a bunch of sale items because they require you to use all the money and they're good at math like that (sale would leave you over or under) and those headbands are a waste and should be free since their just advertising. Knew what j was getting into but still felt scammed from the rude customer service.
I have ordered from Fabletics a few different times, and this most recent time I bought 5 pairs. 2 of the pairs have holes already and I have worn each of them once! I will no longer purchase from Fabletics.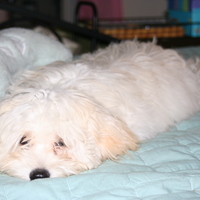 Trying to cancel. Web site tells me to call an 800 number. That gives me a machine that it takes 15 minutes to get through before it routes me to a supposed human. I'm still on hold waiting for that human. I cannot believe how hard and time consuming they are making this!!!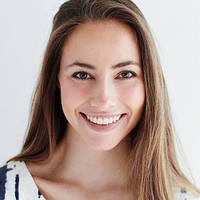 I love Kate Hudson workout subscription plan, it really fit well into mine. She's always friendly and free with her clients, which makes working with her much fun
I am really impressed with Fabletics. All tyeir workout clothing matrial are of high quality, and Kate made sure my workout clothes are always of my size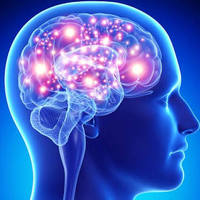 I love Fabletics. Their mateials are of high quality. The leggings I bought was really good and fitting. Their customer service was always available whenever I needed their help. There was a time I needed help with my subscription service, I contacted their spokesperson, Kate Helson and she was able to iron out the problem.
Read More
FAQ
How does Fabletics work?

A Fabletics membership will run you $49.95 per month unless you choose to skip. Each month, Fabletics VIP members will have until the 5th to shop the site, choose the "skip" option in their account (in which case, you won't be charged anything), or do nothing. If you do nothing, Fabletics will charge you $49.95, which will be saved to your account as a "credit" for a future purchase. Credits can be redeemed for one outfit each.
How much does Fabletics cost?

Up to you! If you choose the "skip" option in your account by the 5th of the month, you won't be charged anything. You can also shop between the 1st and the 5th of the month, spending however much you'd like. (Outfits start at $49.95, but accessories like bags, headbands, and more are available for under $10!) If you take neither action by the 6th of the month, you'll be charged $49.95, but that money simply saves to your account as a "credit." Credits can be redeemed for one outfit each. Use your credits as soon as you'd like, or wait to use them on a future month's purchase—whatever works for you!
How do you skip a month of Fabletics?

Skipping the month is easy, but time-sensitive. Just follow these steps: Between the 1st and 5th of each month, log in to your Fabletics membership account. Click the red "Skip the Month" button at the top of your My Outfits page. It should be front and center, right beneath the "Welcome Back" message. Once it's clicked, it should be replaced with gray text saying, "You skipped this month." Our tip: Since skipping the month is time-sensitive, we recommend setting a calendar reminder or marking the 5th in your planner to make sure you don't miss the deadline!
Do you have a Fabletics promo code or coupon?

You can start your membership by getting two pairs of leggings for just $24 when you

use this link

! One of the perks of membership is Fabletics also holds occasional sales and promotions that are for existing members-only.
Is it easy to cancel Fabletics?

While getting in touch with Fabletics is pretty simple, we've heard from some former members that customer service isn't always the most accommodating. Here's what to look out for based on their experiences: Fabletics customer service might try to convince you to just skip future months rather than cancel completely. Be firm about what you'd like to do! You may not be refunded for the credits saved to your account. For that reason, we recommend redeeming them for outfits and then canceling.
Is Fabletics Actress Kate Hudson's leggings brand?

Yes! Kate Hudson co-founded Fabletics in 2013.
Are Fabletics leggings worth it?

Fabletics is a favorite among our reviewers, partially because of the flexible VIP membership, but especially because of the quality of the activewear received in every monthly subscription. The leggings in particular hold up well over time, workout after workout, and wash after wash. And the curvier folks on our team tend to like the fit—many Fabletics compression styles (like their high-waisted PowerHold styles in particular) do a great job of staying put (and not sliding down) without being restrictive. Check out our reviews to learn more!
From the Brand
"JustFab Inc. Co-CEOs, Don Ressler and Adam Goldenberg, launched Fabletics with Kate Hudson after they saw a gap in the activewear marketplace: there were plenty of luxury brands, but none that offered stylish and high quality gear at an accessible price point. These three unstoppable innovators joined forces to create the Fabletics brand in 2013."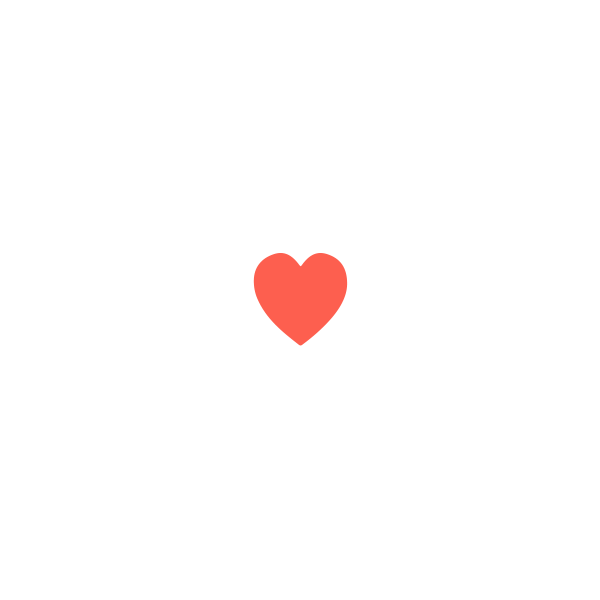 Who We Are
MSA has been your top resource for subscription box reviews since 2012, and we like to think of ourselves as your well-researched and trusted friend. Our team has unboxed tens of thousands of boxes, shared their experience honestly, and joined our community in conversations about each. We wouldn't be who we are without our readers, who contribute their own first-hand experience on the thousands of subscriptions we've reviewed. Learn more.