Recent Reviews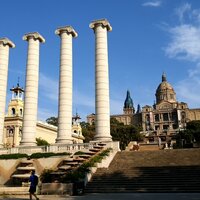 "Doesn't live up to the price"
I feel like the sticker price on this brand's clothes are more expensive than the quality calls for, and the boy's selection can be sparse compared to the girls. I'd say the clothing is about on par with what you'd get at Target or Old Navy, except that FabKids wants $40 per outfit if you let the monthly credit go through. If you only shop sales/clearance and use the new subscriber deal you can get more reasonable prices --- but that seems like a lot of extra trouble when you can just pop into your local Big Box store (or shop their app) and get comparable clothes for less. I guess the only upshot here is that your child likely won't see any other kids at school in FabKids clothes, if you care about that sort of thing.
I recently signed up for this subscription because the current sign up deal was just too good to pass up. Well, you get what you pay for! While the outfits to select from look cute in photos, the quality of the clothes is comparable to Walmart. That's fine at the sign up price, but once you are paying their standard price, even the VIP pricing, it is just not worth it. I have since cancelled my membership. Not a total loss, the outfits we received will look OK for 2-3 wears before they hit the donate box!
I've been using their service for a little over a year now. For the most part their outfits are absolutely adorable and you will get compliments from other parents/friends all the time. I've had a pair of pants and a couple of dresses start to come apart faster than I would have expected for the price, but given the number of pieces I've bought that haven't had that issue, I keep my subscription and continue purchasing pieces every now and then. The biggest complaint I have is that their shirts aren't long enough if your child has a long torso.