Recent Reviews
The clothes are not as cheap as they say and the quality is so/so. I was a member for quite some time, and only because I kept forgetting to cancel each month so I would have to keep using my member credits. I had built up 7665 reward points over time. One day I talked with someone online to cancel. I was never told that all my points would be erased once I was no longer a VIP. Interesting that they don't credit you the $40 they charged you for the month but they will delete all the points you EARNED. I spoke with someone and explained and was told no way to get them back. I even asked if they could possibly give me a small courtesy credit for being a member for so long. NO. They will, though, offer you credit to stay on as a member, so they have the capability. Waste of money! You can get better clothes at Children's Place and way cheaper will free shipping all the time.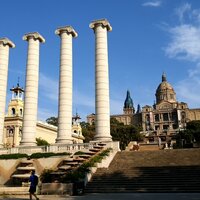 "Doesn't live up to the price"
I feel like the sticker price on this brand's clothes are more expensive than the quality calls for, and the boy's selection can be sparse compared to the girls. I'd say the clothing is about on par with what you'd get at Target or Old Navy, except that FabKids wants $40 per outfit if you let the monthly credit go through. If you only shop sales/clearance and use the new subscriber deal you can get more reasonable prices --- but that seems like a lot of extra trouble when you can just pop into your local Big Box store (or shop their app) and get comparable clothes for less. I guess the only upshot here is that your child likely won't see any other kids at school in FabKids clothes, if you care about that sort of thing.
I recently signed up for this subscription because the current sign up deal was just too good to pass up. Well, you get what you pay for! While the outfits to select from look cute in photos, the quality of the clothes is comparable to Walmart. That's fine at the sign up price, but once you are paying their standard price, even the VIP pricing, it is just not worth it. I have since cancelled my membership. Not a total loss, the outfits we received will look OK for 2-3 wears before they hit the donate box!