FabFitFun is a seasonal lifestyle subscription that sends subscribers 8-10 items every season worth over $200. Boxes include amazing products that are trend-savvy ranging from full-size skincare and beauty products, to wellness products, to accessories, to decor and more every season. While some items are picked by the FabFitFun team, every season you'll get to pick out 3-5 items yourself.
You can make the most of your FabFitFun subscription membership by shopping year-round flash sales with deep discounts or seasonal add-ons to get even more in every box.
FabFitFun topped this year's reader's choice list for
best subscription boxes for women
, with one reader saying
"I am obsessed with FFF. Usually one item pays for the entire box. Anything else is icing on the cake"
, so be sure to check it out!
The Basics
$49.99 per quarter
Ships to US, UK, and Canada
Founded in 2010
Valued at $200+ per box
FabFitFun
---
This might be my favorite FabFitFun box I have received yet. The vibes were all about daisies, the '90s, and spring – three of my favorite things. I absolutely love my bag and bucket hat set. These are both items I might not have treated myself to if I was in a store, but I certainly would have wanted to! So getting them as options in this box felt so fun. The daisy makeup organizer and hair clips really put the floral feels over the top in the best way. MAC makes my favorite lipsticks so getting not one, but TWO of them was also a massive win. Even my FFF choices ended up being total winners for me. This box felt like it had tremendous value and the quality of the items inside was also great. While I gifted a lot of items from my Winter 2020 box as Christmas presents, I think this box is all about me!! I am totally ready for a flower power spring and summer. Read more...
More Staff Reviews of FabFitFun
The Basics
$49.99 per quarter
Ships to US, UK, and Canada
Founded in 2010
Valued at $200+ per box
What We Love
On-trend, full-size items from brands like Tarte, Oribe, GlamGlow, Pier1, and more.
Customization options for all members (plus additional perks for annual subscribers).
$200+ worth of goodies in every box.
Add-on items available to members at up to 70% off.
Colorful boxes, a fun mini-magazine, and thoughtful curation.
What You Should Know
While all FFF subscribers can customize some aspects of their box, you get the most options when you sign up for an annual membership.
Subscribing between seasons? If the most recent FabFitFun spring, summer, fall, or winter box, is sold out, your first box will be a FabFitFun Editor's Box worth over $200. (When you check out, you'll see which box you're getting in your cart.)
We Recommend FabFitFun If
You love discovering new products, brands, & trends.
You're looking for full-size items and a high-retail value.
You like having some control over what items you get.
User Reviews
"Great items in first box!"
I tried fabfitfun and got the spring 2021 box delivered for a discount price. It was after customizing ended so I didn't get to pick anything. I was really nervous but for $35 it was worth a shot. I love everything that came in the box!! I had an issue with one item being broken and the same day I emailed them they send a shipping confirmation for that item. That is great customer service! I loved the spring box so much I ordered an annual subscription!
"First Time Ordering, and I'm in Love with this Box!"
I must admit, I was very hesitant to order this subscription box. I've watched tons of YouTube vlogs from popular influencers who have received great boxes. I often wondered if the companies send extra special products to the influencers. Finally, after two years of trying to decide if I should take the plunge, I ordered my box 2 weeks ago; received it a few days ago. I am VERY happy with this first "Spring" box! I received: A gorgeous leather strap, rose-gold watch (retail $105.00) that I love. I received two pairs of stud earrings from Kate Spade, pearl studs in rose-gold, and rhinestones in rose gold (retail $78.00) -- love them! I received a large bottle of high quality hair detangler, a box of really cool under-eye masks for dark circles, a large tube of clear eyebrow setting gel, a three-set of fabulous 'packing cubes' for traveling, a really nice bar of sea kelp facial soap, and a few other things. They could have left out the dumb, childish stickers. I trashed mine.
"Please do not waste your $50 on this. The boxes used to be good the quality has declined severely."
Terrible, don't waste your money.
My one and only box I will be getting from this company. Definitely not worth paying $50 for it. A plain black tote, charcoal face masks, hand and body wash I'm allergic to and some hair treatment item. Not even one item from the add ons list. Didn't even know my box shipped out since the last email I received said they were having issues. Their off for me to stay was I could get an extra add on for my next box. I didn't even get one this time. Why would I waste my money on another box. Save your money and buy yourself something you want and not this box.
"No longer worth half the cost of the box"
I am in the "I used to love it but it's terrible now" crew. I just got my spring 2021 box and it will definitely be my last, ever. The items themselves have become fr less exciting nd useful and there are fewer items in each box. Absolutely not worth the money and such a waste because half the items are literal garbage.
"No longer worth the money"
This used to be one of my favorite boxes but it's gone down hill. The products in the boxes seem to be getting cheaper and cheaper. Canceled my subscription after receiving my spring box.
"Don't waste your money on cheap China items "
This past month box was a bunch of cheap products. Worth $15 NO!!! However paid $50. Most of it was from China!! It came with hand scrub, hair mask, and bar of
[email protected]
least these weren't from China but everything else was. Canceling the subscription
"Fabfitfun has TERRIBLE service"
Fun idea, and I used to be an annual member. At the end of the year you end up with stuff you just don't need(one box was sent to me with the WRONG selections). TERRIBLE customer service. I accidentally purchased another annual subscription as well as a single spring box. Emailed them immediately about my mistake, and they said absolutely no refunds but they could extend my annual one box so that I didn't get two spring boxes. Instead of letting FFF do this to you, dispute the charge with your credit card; especially if no goods or services were rendered and it was clearly a mistake (and the fine print in their emails say Cancel ANYTIME -LIES-)Super infuriating customer service. I now subscribe to BOXYCHARM and treat myself to similar box items from TJmaxx or Marshall's because it's basically the same crap. ❤️ Anyway, good luck with your subscription selections.
"Quality has declined severly"
The quality has declined so sharply it is now a scam. They send items you can get in a dollar store . The spring box was a joke. It had items pre teens maybe would think were cute not adults. The one item you can get online for $1 . Don't get scammed
"No follow through by customer service. "
I loved my FabFitFun box and looked forward to receiving it quarterly. However, dealing with FabFitFun's customer service's broken promises has soured my enthusiasm. I moved to a Navy base in San Diego and had issues with delivery. I called customer service multiple times and they kept promising they would change the shipping company to UPS or FedEx. But they never did and my order was returned three times. Finally, after months of frustration I received a refund. It is disappointing that my issue was never resolved and I wasn't able to continue my subscription.
Read More
FAQ
What is FabFitFun & how does it work?

FabFitFun ($49.99 per quarter) is a seasonal subscription box for women. Every 3 months, subscribers get a new assortment of full-size, on-trend beauty, home, style, and accessory finds worth over $200. FabFitFun features familiar brand names like Murad, BB Dakota, Kate Somerville, and Korres. Plus, all subscribers get to choose some of the items they receive in each box. (Annual subscribers get even more options!) FabFitFun even offers add-ons for up to 70% off for both annual and seasonal members.
Is FabFitFun worth it?

FabFitFun costs $49.99 per quarter for a seasonal membership. (Note that this isn't a monthly box—it only arrives four times a year.) Use code MSA10 and you'll get $10 off your first box when you join here! You can also sign up for the annual plan, which costs $179.99 upfront (and breaks down to $44.99 per box). Annual subscribers get the most customization options with each new box! Each box promises over $200 worth of goodies, so it's definitely worth it value-wise. The retail value of your box varies greatly based on your selections and annual members can choose even more options for their boxes.
What is the FabFitFun Editor's Box?

If you sign up between FabFitFun Box seasons and the most recent box is sold out, your first box will be a FabFitFun Editor's Box. Editor's Boxes are just as thoughtfully curated as regular FabFitFun Boxes and are filled with full-size products, some of which may come from previous boxes. When you sign up, you'll see which box you're getting in your cart.
Do you have a FabFitFun promo code or coupon?

We do!

Click here

and use coupon code MSA10 to get $10 off your first seasonal box. You can also bookmark our FabFitFun coupon page to stay on top of all the latest FabFitFun promo codes, coupons, and deals!
I want to know what's in the next box! Where can I see FabFitFun spoilers?

We partner directly with FabFitFun to make sure our readers are the first to know what to expect in upcoming boxes– see the latest

here

. Bookmark this page to keep up with all the latest FabFitFun spoilers!
What are FabFitFun add-ons & how do they work?

Add-ons include favorite items from previous FabFitFun subscription boxes as well as notable new finds. FabFitFun members can purchase these items as add-ons for up to 70% off. A few things to know about FabFitFun add-ons:

- Only FabFitFun members can get add-ons.
- Even new members have the option to include add-ons with their first box.
- Annual subscribers (sometimes referred to as "Select Members" on the FabFitFun site) get the first pick of the season's add-ons!
- FabFitFun will notify you when the monthly add-on period is open. (We will, too! Just stay tuned to our FabFitFun News for updates.) Hop into your account to pick the add-ons you want before the period closes.
- Be fast! Quantities are limited, so log in to pick your items ASAP.
- There is no ""checkout"" with add-ons; whichever items you've chosen will be checked out for you when the add-on period ends. Our readers recommend that if popular items sell out early in the add-on window, try checking again a day or two before it closes, as sometimes people remove items from their cart and more inventory becomes available.
- FabFitFun add-ons come with free shipping!
Can I skip a season of FabFitFun if I want?

Yes! Head to the My Subscription and Orders page of your account to easily skip a season of FabFitFun without having to fully cancel.
How do I cancel FabFitFun?

First, make sure you're canceling before your next bill date to avoid unwanted charges! Log in to your FabFitFun account. Head to the My Subscription and Orders page. Choose the Cancel option. (Note, you can also choose to "Skip" your next box if you're unsure if you want to fully cancel.) Keep in mind, annual subscription cancelations don't go into effect until after your annual term ends. There are no cancelation fees, but know that you won't get paid or pending charges refunded with your cancelation.
From the Brand
Founded in 2010 by Co-CEOs Daniel and Michael Broukhim and Editor-in-Chief Katie Echevarria Rosen Kitchens, FabFitFun is a lifestyle membership that is best known for its flagship product, the FabFitFun Box. The FabFitFun box includes a selection of full-size products across beauty, fashion, fitness, wellness, home, and tech – delivered each season. In addition to the Box, FabFitFun members receive access to year-round perks including FabFitFunTV, a streaming video service that offers on-demand wellness content, the FabFitFun online Community, members-only shopping experiences, and more.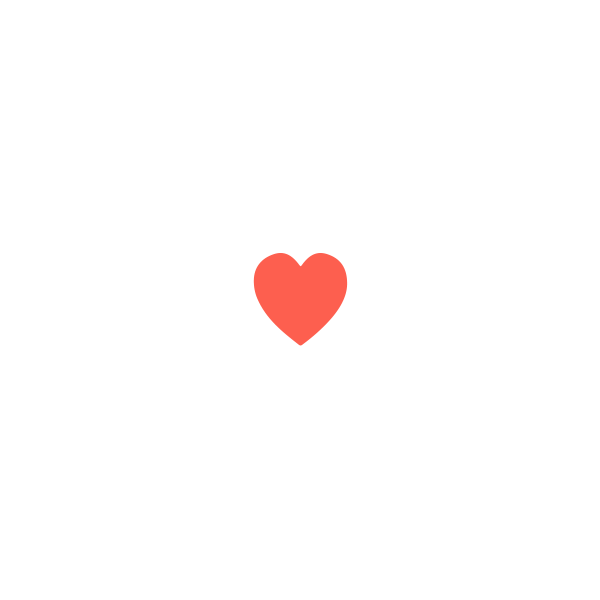 Who We Are
MSA has been your top resource for subscription box reviews since 2012, and we like to think of ourselves as your well-researched and trusted friend. Our team has unboxed tens of thousands of boxes, shared their experience honestly, and joined our community in conversations about each. We wouldn't be who we are without our readers, who contribute their own first-hand experience on the thousands of subscriptions we've reviewed. Learn more.