Recent Reviews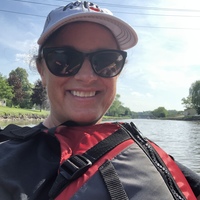 We have experienced two boxes with 5- meals each in them and every meal was delicious! I do not say that lightly, I am an experienced good cook and we were pretty impressed. The packages came in on time and at proper temperature for meats. All the vegetables have been fresh and of good quality. I contacted their customer service phone number had to wait about 10 mins (understandable due to virus times) and the representative was very kind, professional and helpful. I also tried their chat with a quick question and was not as successful. The meals are packed properly and made simple. Each meal has the amount of time for prep and cooking on it. We are experienced with trying most boxes out there for the last 4 years and I was very impressed with Every Plates value!! The only thing holding me back is lack of assurance that they would be providing antibiotic/hormone free meats. If I could have that assurance we would continue with Every Plate as our #1 meal supplier.
I loved everyplate....... notice the past tense ....... until they were repeatedly messing up my order or not shipping my order at all. For serveral weeks I got my boxes in and the cheese was melted. Not warm...... melted. This tells me the temperature in the box is not acceptable for being shipped in Texas in the summer. The contents were room temperature. It only tells you how hot it must be in the box if it is not longer cool and warm enough to melt cheese. This made me Leary of eating the meat. How long was it above the health inspectors required temperature before it made it to my door. Luckily each time it was delivered I was home because you can pick your delivery day. Imagine how warm it would have been sitting in the hot Texas sun until I got home. A few times they forgot to put items in the box but were quick to refund you for the value of each item. However. If it calls for a tablespoon of soy sauce...... you can't just take the value of the tablespoon of soy sauce and go out and get a tablespoon of soy sauce. So you have to buy the entire bottle. The reimburse you for 10 ounces of pork chops. But I don't see any 10 ounce packages of pork chops..... you have to buy a lb or 1.5 lbs. so not only do you have to take the time to go shopping you have to get more and either cook more or waste more. So it costs more in the end. Then..... last week.... my box never came. They refunded me, but when you ask for a Thursday delivery and you expect it to come on Thursday.... sometimes you plan to cook what is in the box the same night. When it doesn't come...you spend more at a restaurant for a last minute meal. So last week I was annoyed but I got over it. This week my box didn't show up again. I called during business hours and was on hold for 70 minutes waiting for a rep. After 30 minutes waiting on the phone I got on chat and waited for about 40 minutes to be connected with a chat person. So they came on at about the same time. Chat was faster but I don't think they take chat as seriously. When I got someone they said they would give me 10 dollars credit. Really?!? If a health inspector were to open their packages, I wonder how many of them would be out of compliance here in the south? And frankly..... would you eat the food from a box that has been out of refrigeration for 48 hours? And that is not the worst of it. When I asked him why my package. Was not sent out until the day it was supposed to be delivered two weeks in a row. They blamed the carrier. They literally said if I change delivery days I might get a more reliable carrier. But the carrier has nothing to do with the fact it did not get sent out till the day it was supposed to get delivered. That is THIER fault. Not the carrier. So deflecting blame...not attractive when the consumer can see where the blame lies by simply looking at the package activity in the tracker. All in all I thought the meals were good. Several were just slightly tweaked versions of the same recipe. It did save me money (until I had to replace items or entire boxes) because I was not in the store impulse buying. **** oh I think I will pick up the stuff to make rice krispy treats while I am at the store replacing my every plate box meals for the week****. It is a lot healthier than eating out but some of the meals are questionable on health. Like the crispy ranch pork chops which you bread and fry. They were delicious.... but yeah..... not so healthy. The sides are not changeable. So ..... I don't care for cooked carrots. But they have cooked carrots as a side for many dishes. So I either needed to learn to like them or substitute them..... again adding more money. They don't offer substitutions unless you want to substitute chicken for pork or pork for chicken. And even then it costs extra. I was not impressed with the cut of beef they sent me for the premium herb steak meal. Maybe I am just spoiled eating rib eye steaks but I found the steak much less tender than I would like. And like I said the customer service not impressive if you have a problem. I will be canceling my subscription tomorrow when I speak to a supervisor..... go ahead..... call me Karen. They either need to get their stuff together or drop out of the game entirely. It does make me sad because I did refer many people at the beginning...... when service was good and it didn't seem like we were eating the same handful of meals in a different shape.
I've tried so many different meal subscription kits and this one is the one we have ended up sticking with. It is truly the best bang for your buck!