Recent Reviews
"BUYER BEWARE! TOTAL GARBAGE JEWELRY! STAY AWAY!!!!!!"
If I could give them 0 stars I would. Their jewelry is absolute garbage. I recently received a labradorite ring, I really loved it, thought it was great, until the stone just popped off after wearing it for only a few days. Turns out, it was GLUED ON! Total junk. I emailed them, asked for a refund, they said they can't, offered instead to send me another box, WTF? Why would I want another piece of trash?? They say they cannot cancel my 12 month subscription that I stupidly signed up for. I wish I had read these other reviews here before signing up! STAY AWAY FROM THIS COMPANY!!!
"The last piece was used & jewelry is overpriced "
I received the last item of the gift jewelry package that my husband bought from you. The necklace it's been obviously used. The chain is discolored, the stone came out, and the inside of the clasp has black color caused by human sweat. I emailed a picture to your customer service over two weeks ago and I haven't heard from you. I think your jewelry pieces are way overpriced.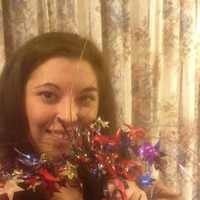 Subscriber BEWARE!! They have horrible customer service. They are the only box on my do not resubscribe list (and I actually liked the jewelry). If something happens their customer service is just useless. I ended up having to threaten to contact my credit card company because they had fraudulently charged my card. Only then would they refund me.