Ellie is a monthly workout gear clothing subscription! For $39.95 you get a 2-piece fitness outfit, which often includes a top and a bottom. Opt for their 3-item box ($44.95) to add on a sports bra, or a 5-item box ($49.95) and you'll get two additional work out accessories, like sliders, resistance bands, and reflective running gear.
The Basics
$44.95 per month
Ships to US
Ellie
---
I have so much fun picking out my outfit each month from Ellie. They have so many beautiful and unique options and the quality is there, too! This month's collection was really pretty basic, but there were some great little details that made them feel more special like the floral pattern on the tank, the cut-outs on the bra, and that soft peach texture on the pants. Everything fit comfortably and these pieces will be easy to pair with other items I own, too! Read more...
More Staff Reviews of Ellie
The Basics
$44.95 per month
Ships to US
User Reviews
I love my Ellie box. I get the 3 month subscription because the 3rd month is half off, nice savings for existing customers. I have reached out to customer service twice and they were very responsive both times and great to work with. If you want to change your billing/shipping date, just send them a message. The earliest is the 4th of the month, if you like to be the first to get yours!
I saw the Ellie box for several months all over instagram before I decided to get my first box. I have been getting the Ellie box since August. I LOVE the yoga styles and the now I have a yoga block(that I am not certain how to use). The September box was my fave. I wish that I would have purchased when the blue running themed box was for sell. I hope they offer prior boxes and styles soon. After I moved, I needed to update my address and didn't see how to do that in my account. I emailed customer service and they updated it right away. Super helpful and friendly! Can't wait to see the what is in my box for November!!!! YAY!
LOVE my Ellie Subscription! I've been getting them for several months now and always get compliments! I even end up mix and matching them. I think I'm going to update my account so I can get it sooner in the month.
Ellie started off rocky at the beginning of the year, but it has truly improved and exceeded my expectations. I am a loyal customer for life!! I have been a new member since February when they went under new management.
I try my best to find the good in every box. With this one, I will say I love the look of their cute clothes. The colors and what is put together is great. The quality; however, is very poor. The pants are super thin. I stuck with them for 6 months and it is the same...so it is not just one style/box. I am good with tops being like thin, but after washing several times, they are starting to show a lot of wear...more than other things I own.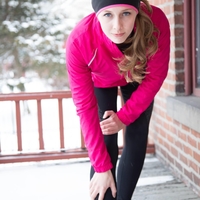 When I first signed up for Ellie it was during the shutdown in April with covid. I loved everything about this company! How cute it was, how much you get for your money, and the ease of getting and picking your outfits. I quickly signed up three other friends to join. Now I can say since having my membership for 3 months that I would never do it again. And all three of my friends have had issues as well and have all cancelled. If for any reason you have to return an item, or if you purchase an item and it doesn't ship to you, you're going to have a lot of issues with the customer service. The items that I received I needed to ship back and it has not been an easy process. With all the emailing back and forth it seems like they have every reason in the book to not give me my refund back, or have a reason why it isn't being processed even after a month. After being on the phone with a customer service rep for an hour I ended up canceling my subscription. I kept going around and round about my situation and still with no success told her I needed to just cancel. To add to it you have the option if you would like to skip your month subscription if you do not like any of the items, or you financially just don't want to spend your money that month on Fitness clothes. So this month I decided to try it out. And did it on the 2nd of the month because you have to let them know by the 4th of the month if you're going to skip or not. And then you have up until like the 10th to pick your outfit or they'll pick for you. I skipped it. And then the other day I got a email saying that my item is being processed to ship. I contacted customer service to let them know that I did not purchase an item and I did in fact skip it. They were able to stop it from processing. But many of my friends have told me that they have had this issue with the skip have had this issue with the skip month process actually still sending out their items even when they do it before the 4th of the month. I'm just noticing that the way their system works is very confusing for what appears to be easy. And the amount of hassle that you're going to go through will be very high. Now in terms of the quality of the material I'm going to be honest that was real bad. A few of my outfit that I have received were see through. And showed everything. If you have any form of cellulite, extra love in other areas, it seemed to show everything. So the amount of cuteness is very high! But the quality is very low. I'm 28 years old and I don't have a perfect body. But these outfits look best on those who seem to have no body flaws, excess weight, and cellulite. I will add I did purchase there must have items as well and have spent a lot of money on their outfits from the time I signed up. And even their must have items are absolute junk. I have found that it's all low-quality across the board.
TL/DR: They refuse to refund your money for things you order that turn out to be sold out. They shipped me the outfit I ordered without the top. They never contacted me about this, and still charged me full price. When I emailed customer service, they took over a week to get back to me and tell me the top had been sold out. They refused to give any of my money back for the top. They said I could either return the whole box unworn (I had worn some of it, because it had been over a week), get a discount on my next month (really?), or pick a substitute top. They should at least contact you before shipment if they don't have what you ordered and ask if you want to change or cancel the order.
Don't subscribe! You can't count on getting what's listed. They won't order enough to even cover existing subscriptions (or they'll prioritize new customer orders first and run out of your size, even though they clearly knew what they needed to fill your standing subscription before the beginning of the month), then they'll send you something not even similar, quite frankly something nobody wants, and tell you you're out of luck when you complain. I should have done more research on them before signing up. They have bad reviews all over the place. They also don't allow FB reviews, which should be a huge red flag. I'd guess they'd have a horrible rating if they did. Easiest way to solve that without actually working on your process or customer service? Turn them off.
Subscribed to Ellie at the end of June, got a notification that they had an error happen, they resent my subscription. Only thing sent was a water bottle. Waited a few days to see if the box would come in, it didn't. Messaged them on 7/13 inquiring about getting it resent. 7/17, they said they ran out of the box I ordered and I can make my own box. It's now 7/20 and they haven't responded at all. I've reached out multiple times on instagram and email, the response rate is absolutely poor. They're only fast if you have general questions, but not if you actually need something from them. At this rate, I'll probably get my July box before my June box. Oh and get this, never got tracking information for the July box so don't know when or if it's really coming, but they took my money on 7/11.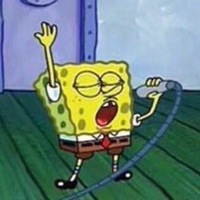 June 2018 is my first month with Ellie and I am so happy with this subscription. My new outfit fits perfectly and the surprise water bottle was an awesome bonus. I think the 3 piece outfit for $40 is an awesome deal and its fun to choose which set you receive. I am excitedly looking forward to Ellie July 2018.
Read More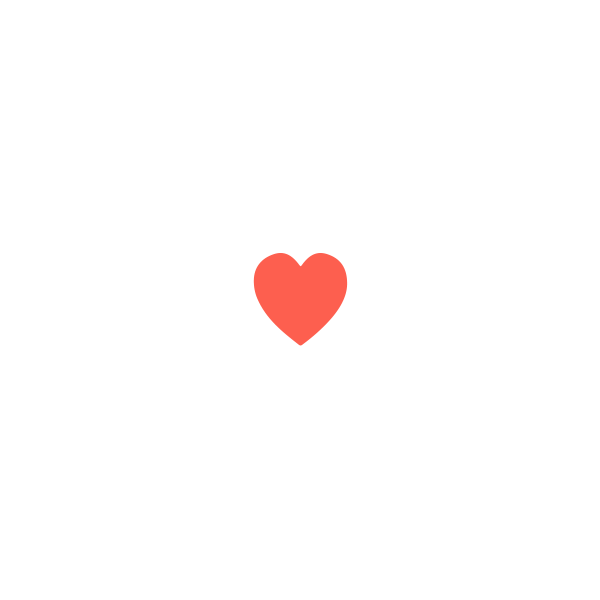 Who We Are
MSA has been your top resource for subscription box reviews since 2012, and we like to think of ourselves as your well-researched and trusted friend. Our team has unboxed tens of thousands of boxes, shared their experience honestly, and joined our community in conversations about each. We wouldn't be who we are without our readers, who contribute their own first-hand experience on the thousands of subscriptions we've reviewed. Learn more.