Recent Reviews
I try my best to find the good in every box. With this one, I will say I love the look of their cute clothes. The colors and what is put together is great. The quality; however, is very poor. The pants are super thin. I stuck with them for 6 months and it is the same...so it is not just one style/box. I am good with tops being like thin, but after washing several times, they are starting to show a lot of wear...more than other things I own.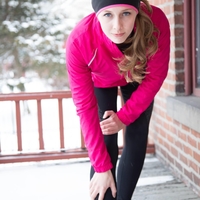 When I first signed up for Ellie it was during the shutdown in April with covid. I loved everything about this company! How cute it was, how much you get for your money, and the ease of getting and picking your outfits. I quickly signed up three other friends to join. Now I can say since having my membership for 3 months that I would never do it again. And all three of my friends have had issues as well and have all cancelled. If for any reason you have to return an item, or if you purchase an item and it doesn't ship to you, you're going to have a lot of issues with the customer service. The items that I received I needed to ship back and it has not been an easy process. With all the emailing back and forth it seems like they have every reason in the book to not give me my refund back, or have a reason why it isn't being processed even after a month. After being on the phone with a customer service rep for an hour I ended up canceling my subscription. I kept going around and round about my situation and still with no success told her I needed to just cancel. To add to it you have the option if you would like to skip your month subscription if you do not like any of the items, or you financially just don't want to spend your money that month on Fitness clothes. So this month I decided to try it out. And did it on the 2nd of the month because you have to let them know by the 4th of the month if you're going to skip or not. And then you have up until like the 10th to pick your outfit or they'll pick for you. I skipped it. And then the other day I got a email saying that my item is being processed to ship. I contacted customer service to let them know that I did not purchase an item and I did in fact skip it. They were able to stop it from processing. But many of my friends have told me that they have had this issue with the skip have had this issue with the skip month process actually still sending out their items even when they do it before the 4th of the month. I'm just noticing that the way their system works is very confusing for what appears to be easy. And the amount of hassle that you're going to go through will be very high. Now in terms of the quality of the material I'm going to be honest that was real bad. A few of my outfit that I have received were see through. And showed everything. If you have any form of cellulite, extra love in other areas, it seemed to show everything. So the amount of cuteness is very high! But the quality is very low. I'm 28 years old and I don't have a perfect body. But these outfits look best on those who seem to have no body flaws, excess weight, and cellulite. I will add I did purchase there must have items as well and have spent a lot of money on their outfits from the time I signed up. And even their must have items are absolute junk. I have found that it's all low-quality across the board.
TL/DR: They refuse to refund your money for things you order that turn out to be sold out. They shipped me the outfit I ordered without the top. They never contacted me about this, and still charged me full price. When I emailed customer service, they took over a week to get back to me and tell me the top had been sold out. They refused to give any of my money back for the top. They said I could either return the whole box unworn (I had worn some of it, because it had been over a week), get a discount on my next month (really?), or pick a substitute top. They should at least contact you before shipment if they don't have what you ordered and ask if you want to change or cancel the order.