EBY makes "seamless undies for women who kick ass every day and who want to empower other women to kick ass, too. That's why 10% of our net sales go enabling women into business around the world."
The Basics
$16 per month
Ships to US
Comfy undies that also help empower women? Read our latest EBY underwear subscription review to find out more! Read more...
More Staff Reviews of EBY
The Basics
$16 per month
Ships to US
User Reviews
I got my first pair of Eby's and I'm absolutely in love! They are truly the smoothest, softest, silkiest undies! I have fibromyalgia and can not tolerate any constriction around my waist. I ordered the full coverage briefs in a 3x. I'm 240lbs, 5'6". I wear about a size 9/10 in underwear. I wear size 20-22 or 1-2x. I should have ordered the 2x, but I'm not unhappy with the 3x, I don't think they will stay since they're a little loose under the cheeks! They should be creeping, but with shorts on, they are pretty much staying in place. The pictures show these coming over the belly button, but mine come at least an inch below, which I prefer. I ordered the 2x next, in bikini and full coverage brief. I hope they are perfect! Update! When I called to change sizes, they also sent out replacement for the pair I ordered that were too large!
I really like these EBY panties and have received several pair now as well as four pair of the new high-waisted style recently released. I bought two and got two free. I like them for the comfort and fit, plus the colors are very vibrant. I got purple and leopard print. The only downside to these high-waisted panties is they do very much look like granny panties and would make sure to not pick them for those "date nights" with my husband. This is not my opinion of the regular cut briefs and the cheeky cut panties. Both of which I really like also. It was hard the first two months how to get their limited addition prints as my color selection for the month as their website isn't as user friendly as i think it could be, but after an email to customer service I was given the information to set up my monthly style/color choice to make sure I did get the new pattern of the month in my chosen style. So, in conclusion, I really like this brand and in general would give them a 5-star for quality and comfort but have to point out that $16 is a lot for a single pair of panties made in Sri Lanka when actually the price to make them is likely pennies on the dollar, Therefore, I only give give then 3-stars for price because I really think they should be $5-$6 cheaper.
i'm actually in the minority (or at least it looks like it) of people who like & haven't had any issues with the subscription. i do agree that their site could be a bit more clear & should have a cancel button, but i haven't had any issues otherwise. i get three panties every three months, and i love them. i've never *not* received an order that i was charged for. i've moved, and the new address transition was seamless. i have mixed colors and types of panties selected, and i like all of them. i hope everyone who had issues with eby gets it sorted out & that the company does better in the future.
Stay far away!! The panties I like but I HATE their customer service!! I placed an order in March. Waited and waited for it to ship. I figured okay maybe it'll so the following month. Nothing in April. Then in May I get TWO charges just a few days from each other. And still no shipment. What the what! So I email EBY (THEY DO NOT HAVE A PHONE NUMBER) and wait FIVE days for a response. The double charge was an error and they're not sure why my package didn't ship. They said they'd expedite that. Well two weeks later I get ANOTHER charge. Mind you I signed up for the quarterly shipment so there should be no charge yet. AND still NO shipment notice for my April order. So, I've been charged THREE times in a matter of weeks and still have received NOTHING!!! This company needs to be reported. Stay far far away!!!
I could see panty-lines through my workout leggings pretty bad, so naturally, I went to cancel my trial. Didn't see anywhere online where I could cancel (it makes you email), so deleted my debit card from my profile. Weeks later, I was charged and my debit card was magically back in my profile. Customer service ignored my request for a refund by saying I could try a different style or size. Ok?? Now they're saying I have to wait for my package to arrive and to refuse it to get my refund. Keep in mind, they're saying it's been processed and shipped, yet I haven't even received one single email about this order I was charged for! Stay away from this company unless you want to be continually charged even after you remove your card. Customer service agents are clearly trained to be evasive and to try to get you to stay with them, no matter how blatantly you say you just want to cancel. Zero stars.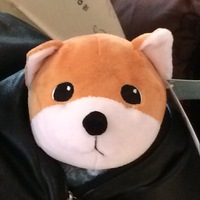 THIS IS A TRULY HORRIBLE COMPANY. I cancelled my subs with them over TWO MONTHS AGO and they will not stop billing me!! They now owe me $106, and the only way I may be able to get them to even stop future billing is by filing a "do not pay" with my bank that costs ME $33!! Eby has NO customer service. They do everything by email (NO phone #), and they often do not reply to messages! And, a simple email to cancel is not enough - they will write you back asking why you want to cancel and will not process anything until you get back to them on that and possibly more. Finally, I wrote in saying "I am not ASKING your permission to cancel, I am TELLING you I am cancelling." At that point, I got a response saying okay, cancellation processed, and sorry I had a bad experience with them. But then two months after they confimed my cancellations, Eby charged me $106! RUN AWAY FROM THIS COMPANY.
This company is such a joke. I've been a member of FIVE other subscription-type shopping sites (Fabletics, JustFab, Shoe Dazzle, Adore Me, Me Undies) with which you have the option of skipping the month or receiving another pair/being charged store credit. You can skip whenever you want, as much as you want. To be honest, I skip far more than I buy. EBY only allows you to skip 2 months in a row. But with these other sites, there's also a clear option of ending your membership, should you decide to. Not the case with EBY. Instead, it felt kind of like jumping through hoops. You have to email customer service to ask them to cancel on your behalf (and they don't answer Facebook messages). Then, they ask why you wish to cancel, and you have to respond telling them your reason before they will proceed. While waiting for customer service to respond to my request, I simply skipped my April box. Or so I thought. This is when I saw that I could only skip 2 consecutive months. I really wish I had taken a screenshot for confirmation, but alas... Anyway, take a look at the screenshot on the left from EBY's site below (from today, 4/25). Maybe I'm mistaken, but I'd have thought that as long as I skipped (or cancelled) before the 27th, I wouldn't be charged this month. Well, today I get an email that my new box has shipped... um WHAT?!? So I check my bank account, and sure enough there's a charge on my bank account on 4/22. Thinking maybe I just missed something, I went and checked my email for some kind of confirmation from EBY, but nope. Nothing. So I email customer service again (screenshot on the right), and it sounds like this response contradicts what's on the website. Now, I'm fairly new to EBY, so I could be mistaken, but that's the perception. Maybe EBY can explain. It's already shipped, so naturally they can't cancel it, and I understand. But based on their response, it sounds like they wouldn't help me with this even if it hadn't shipped. So the only thing I can do now is wait for my new box to come and hope I can get a refund since returns are on a "case by case basis", as stated in their FAQ. Don't worry, EBY, I won't be hitting that "reactivate" button again.
To add to my other review: I also tried posting this publicly on their Facebook page, but I think they have public posts disabled. Probably because they'd get too many of them. 😂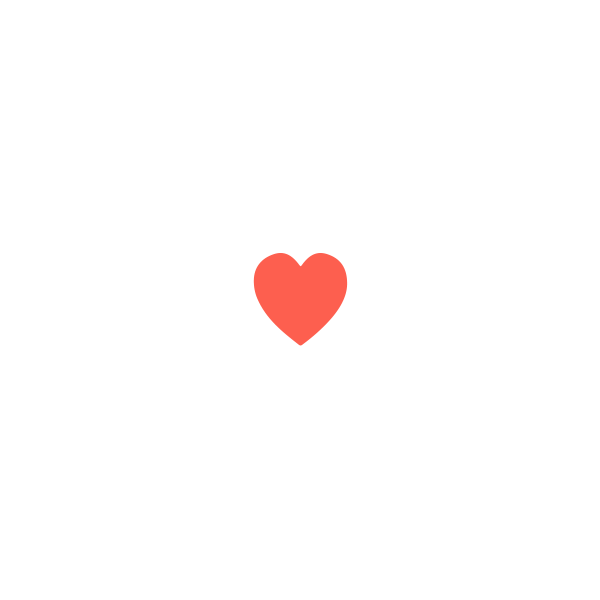 Who We Are
MSA has been your top resource for subscription box reviews since 2012, and we like to think of ourselves as your well-researched and trusted friend. Our team has unboxed tens of thousands of boxes, shared their experience honestly, and joined our community in conversations about each. We wouldn't be who we are without our readers, who contribute their own first-hand experience on the thousands of subscriptions we've reviewed. Learn more.