Recent Reviews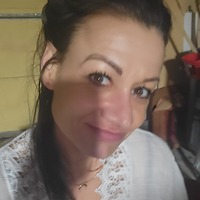 after reading many reviews..I'm gnna have to defend earfleek in my review HEY!! it's $3.00! so what do u really expect?! for that amount I'm EXTREMELY satisfied w. the sets I've recieved.Yes, some cheaper sets ..BUT again it's 3$. yup.Mine also came dented or w. broke clasp.But when I contacted the email I was told to for 'issues', I was answered back promptly& the items were replaced. I'm happy w.it! I initially signed up w.thoughts of my 5yr.old daughter;whom has newly pierced ears.The sets are adorable 4her age range. Ive received 'Butterflies'/'Stars'-colored & solid silver. posts& 'dangles'style. BUT, also I received many sets I favor myself!,lol. Solid gold hoops & I wanna say kinda "triangle"shaped silver hoops, a pair of solid 'silver'stars. I love stars&moons& grungestyle items. &for REAL, I've been pleased w.what has been sent. This is based off of 3profiles u can choose frm too. SO,for 3$mnth- 2people are "HAPPY& EXCITED" opening/"unbxn". I'm 4it.
I love EarFleek the earrings are fun, trendy, no reactions to the ingredients, on time, customer service is awesome, never had any problems, love every pair Thank you 😍👍💕
"Don't Do It To Yourself!"
Subscribe at your own peril! The three year old EarFleek is rated poorly with Better Business Bureau for a reason! Not only did they not send everything I paid for, but they also kept claiming that my mail was stolen and provided no proof at all that it was even shipped! What did arrive came in plastic cling film attached to a cardboard frame. Upon closer inspection of the company, 'Joe' and the EarFleek staff actually insult and name-call their customers in their reviews: "Response 02/11/2021 We did ***above and beyond*** servicing for this customer. She was issued a complete refund at 9:30 AM on 2/11/2021. This customer is mentally unhinged and should legitimately seek professional help. . . . I took that opportunity to personally call her and ask her to stop spamming our Facebook page." Does this seem like a company worth your $3 and sanity? Don't do it! They are cheap for a reason!