Recent Reviews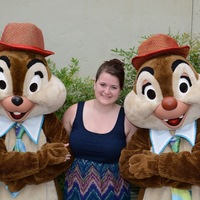 Dinnerly is definitely the cheapest option I've found, and they have a good variety of options each week. It's helped me branch out and learn some new recipes, nothing earth-shattering but different spins on ingredients I already use and have around. Their produce isn't the greatest (I have stopped getting meals with spinach, for example, because their spinach always wilts the day I receive my box), but they do have good quality pastas, cheeses, and canned ingredients.
I am LOVING this box. This is a very easy affordable way for my family to try new recipes without having to do any research or legwork. All the ingredients come to me in the right amounts and I'm not left with random leftover spices or whatever that won't get used.
I have tried many meal subscription services and Dinnerly is my favorite. with only 2 adults in the home, traditional cooking almost always means wasted leftovers. For the price, Dinnerly is the best value around. You can't eat McDonalds for $5 a person...with Dinnerly you get a home cooked meal for $5. Their customer service is outstanding. My FedEx delivery guy was leaving my boxes on the porch of an abandoned nearby home and every week I called Dinnerly to complain my box had not been delivered and I was promptly given a refund. Once we got it figured out, things are now back on track but they were amazing in handling my complaint. The meal selections are simple with ingredients most people will readily eat. I love Dinnerly and have been a weekly subscriber for many months now.