Dia&Co is the premier styling service for women sizes 14 and up. After filling out a style quiz, you're matched with a personal stylist who hand-picks pieces based on your style, fit and budget preferences. For just $20, you get a Dia Box filled with five curated styles delivered right to your doorstep. Try them on in the comfort of your own home, then keep what you love and send back what you don't! You're only charged for what you keep—and your $20 styling fee is always credited toward any purchases. Shipping's free both ways!
The Basics
$20 per month
Ships to US
Dia & Co is a personalized plus-size styling service. Check out our latest review to see the black maxi dress, denim overalls, and other pieces that arrived for Nicole this month! Read more...
More Staff Reviews of Dia & Co
The Basics
$20 per month
Ships to US
User Reviews
I got my first box recently and the quality was amazing, but unfortunately I couldn't keep anything out of it. I was able to send everything back very easily. I was also able to give notes to my stylist for a better 2nd box (which I've already ordered!). I'm excited to see what's to come.
I really like Dia & Co as it has really cute clothes and fun stylists. They did send me stripes when I asked for them not to. In a recent email they said they are not opening the option to do a virtual session with stylist so maybe that is the direction to go. I do feel like many times their prices are high...but maybe I am just frugal. lol. I have bought a cute maxi dress, sweater, jeans and more. I think it is hard for stylists to guess what we want, even with our feedback and pinning posts in the community to show what we like. Sometimes when we are actually trying things on in our homes, we may not care for an item we liked in their forum. There are times when I want to buy the whole box for the discount alone, but there will be one item or two items that I know I will never use so I don't take advantage of that deal. (This last box they sent in a wristlet with a great price of maybe $15...but it just was really plain and stiff and I would not use it. I appreciated the fact that they sent something in my price range.) I do save things to pinterest board and I think that is so helpful. The longer you work with a stylist, the more comfortable they are with your own style. Let's face it: we are all picky! Shipping and returns: easy, and terrific!!! Customer service is excellent!!!
I got two Dia boxes. For me, it wasnt worth the price of the styling fee. The first box, I actually liked two shirts and a pair of capris they sent but I was a bit surprised to get all dark clothing and a dark dress right before Easter. I found the pricing to be too high for what id normally pay for clothes. I kept the capris to get my 20 bucks back but still, 70 dollars for some basic stretch capris isnt exactly a great deal. The shirts were just too expensive as well as the 30 dollar costume jewelry and I didnt really like the dress they sent. So I sent back a review, Let them know I needed more affordable choices and I expected a bit more seasonal colors and tried a second box. The second box was another budget bust and just kinda meh. They sent another dark dress I hated and one super expensive meh shirt. I liked the cold shoulder shirt and the cute jean leggings they send but I couldn't justify any of the prices at all and send it all back. The leggings were REALLY chemical smelling out of the box also which was a huge turn off. Sooo I lost out on my second 20 dollar styling fee so that one set of capris totaled 90 bucks lol. Oh well, live and learn. Too bad they dont offer more affordable clothes for those of us that cant justify 200ish (with the discount) bucks on 5 meh items.
I was subscribed to Dia for about 3-4 months and each month I typically ended up sending back most of what was sent to me, much of it was beautiful and high quality products. Although, most of it just wasn't something I would wear long term and the prices they were charging were unrealistic to the product, I did keep a few products and find that I haven't warn many of them besides a necklace I got in my last box. I was so hopeful for this box but was never "wow'd" by it. The customer service was fantastic when I had questions and concerns though! Appreciate the opportunity to have tried this box but will not subscribe or try again,
I have received one box and I was quite satisfied. I kept 3 of the 5 items which I think is a pretty good result. The jeans they sent fit like a glove! I love them. This is a style service so the more you tell them up front, the more likely you are that they will pick items that you will like. I'm looking forward to the next box.
I love Dia! You can choose to have it come monthly, or stop it any time you want. I once had to change my credit card info, and had no problems with that. Free shipping, free returns . . . I get very excited when my box arrives. I have never kept everything they've sent me, but that's OK. Really, who could ask for more for $20/mo.?
I have found at least one thing in every box.....however, my last box I had to send my item back for a smaller piece. I anxiously awaited it......and then was told they didn't have that size and that means I lose my styling fee credit. Um, lose my credit for something that isn't my fault.....no thanks and now I'm officially done with them.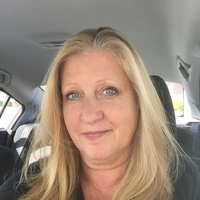 Keep trying Dia! You're getting better! I have had several 'bust' boxes but this last one actually had some cute stuff! I would have kept the whole box except for this one shirt that was 3 sizes too big (not to mention it was long sleeves... I'm pretty sure this is June??)! My complaint is that even when I marked the tent-shirt "exchange," I lost the 25% discount. So, I'm keeping the one shirt I really really loved and returning the rest. Too bad. I really liked the jeans and the capris!
Out of three boxes, I kept NOTHING! Three stylists ignored my preferences, with exception to color. Poor quality and over priced. Out of three boxes, only one piece looked like me and it was way too big and poor quality. Don't waste your time and money.
Very disappointing service. Have received 2 boxes and have found nothing worth keeping. Called to inquire about the $20 styling fee and representative basically said to bad. We charge that to put the clothes in a box. So if you don't keep anything you lose your money. Seems like allowing you credit towards a future box would be the right way to treat your customers. I've cancelled this service.
Read More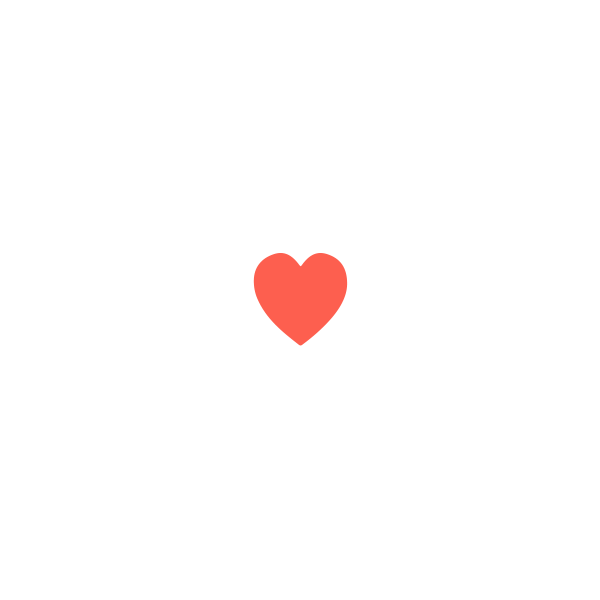 Who We Are
MSA has been your top resource for subscription box reviews since 2012, and we like to think of ourselves as your well-researched and trusted friend. Our team has unboxed tens of thousands of boxes, shared their experience honestly, and joined our community in conversations about each. We wouldn't be who we are without our readers, who contribute their own first-hand experience on the thousands of subscriptions we've reviewed. Learn more.