Dia&Co is the premier styling service for women sizes 14 and up. After filling out a style quiz, you're matched with a personal stylist who hand-picks pieces based on your style, fit and budget preferences. For just $20, you get a Dia Box filled with five curated styles delivered right to your doorstep. Try them on in the comfort of your own home, then keep what you love and send back what you don't! You're only charged for what you keep—and your $20 styling fee is always credited toward any purchases. Shipping's free both ways!
The Basics
$20 per month
Ships to US
This month's Dia & Co had a little bit of everything from sweaters to dresses to jeans, this box had me covered! My far and away favorite is the London Times dress-- can you blame me? I can't wait to wear that on a summer date with my boyfriend. I also loved the jeans my stylist, Kristin S., selected for me. They are so comfortable and on point! My stylist has a gauge of my likes and dislikes since we have been collaborating for some time, but also due to the feedback I provide her. Whether it be my Pinterest, IG, or simply sending her links for items on the Dia & Co site-- we have a great working relationship. I do love the fact that Dia & Co allows you to select up to three of the items in your monthly box, though. I am such a shopping fiend  (my entire house is essentially my closet). Even though I am fully vaccinated, I still limit going to the mall. I went recently and it was so surreal! The beauty of a service like Dia & Co is they bring new items directly to your door stop. No worrying about getting your masks and sanitizers ready and hopping in your car-- you can try everything on right from your own home! Not only can I have clothes sent to me, but Dia & Co also offers styling box services for activewear and now intimate pieces-- and  you can also purchase items from the site directly as well! Yes, you can shop and buy items outright from the site without getting the subscription box if that is your preference! I love a variety of choices and Dia & Co certainly delivers on so many personalized options! I don't know about you, but I can't wait to see what I get in my next box!  Read more...
More Staff Reviews of Dia & Co
The Basics
$20 per month
Ships to US
User Reviews
I got my first box recently and the quality was amazing, but unfortunately I couldn't keep anything out of it. I was able to send everything back very easily. I was also able to give notes to my stylist for a better 2nd box (which I've already ordered!). I'm excited to see what's to come.
I really like Dia & Co as it has really cute clothes and fun stylists. They did send me stripes when I asked for them not to. In a recent email they said they are not opening the option to do a virtual session with stylist so maybe that is the direction to go. I do feel like many times their prices are high...but maybe I am just frugal. lol. I have bought a cute maxi dress, sweater, jeans and more. I think it is hard for stylists to guess what we want, even with our feedback and pinning posts in the community to show what we like. Sometimes when we are actually trying things on in our homes, we may not care for an item we liked in their forum. There are times when I want to buy the whole box for the discount alone, but there will be one item or two items that I know I will never use so I don't take advantage of that deal. (This last box they sent in a wristlet with a great price of maybe $15...but it just was really plain and stiff and I would not use it. I appreciated the fact that they sent something in my price range.) I do save things to pinterest board and I think that is so helpful. The longer you work with a stylist, the more comfortable they are with your own style. Let's face it: we are all picky! Shipping and returns: easy, and terrific!!! Customer service is excellent!!!
Out of three boxes, I kept NOTHING! Three stylists ignored my preferences, with exception to color. Poor quality and over priced. Out of three boxes, only one piece looked like me and it was way too big and poor quality. Don't waste your time and money.
Dia tries really, really hard. They do. They have a model really dedicated to the idea that plus size women are tragically neglected by the fashion retail/style box world - of course, that's not really the case. I've gotten about 9 or 10 boxes and have never had a 5/5 box (compared to Stitch Fix, which is almost always 5/5). A lot of tent-y florals, cheap fabrics, and bizarre details. But - they publish their inventory on their website, and they have good relationships with some brands so if you can get some of their higher end items through them, there are some good deals on brands like Rebel Wilson and Ralph Lauren. It's a good option for someone at the top end of the plus size range, where options are really limited.
I got two Dia boxes. For me, it wasnt worth the price of the styling fee. The first box, I actually liked two shirts and a pair of capris they sent but I was a bit surprised to get all dark clothing and a dark dress right before Easter. I found the pricing to be too high for what id normally pay for clothes. I kept the capris to get my 20 bucks back but still, 70 dollars for some basic stretch capris isnt exactly a great deal. The shirts were just too expensive as well as the 30 dollar costume jewelry and I didnt really like the dress they sent. So I sent back a review, Let them know I needed more affordable choices and I expected a bit more seasonal colors and tried a second box. The second box was another budget bust and just kinda meh. They sent another dark dress I hated and one super expensive meh shirt. I liked the cold shoulder shirt and the cute jean leggings they send but I couldn't justify any of the prices at all and send it all back. The leggings were REALLY chemical smelling out of the box also which was a huge turn off. Sooo I lost out on my second 20 dollar styling fee so that one set of capris totaled 90 bucks lol. Oh well, live and learn. Too bad they dont offer more affordable clothes for those of us that cant justify 200ish (with the discount) bucks on 5 meh items.
I have been very pleased with my boxes thus far. The clothes fit me perfectly. I have not loved every piece but I am sure to rate my box so my stylist can learn my likes and dislikes. Thank you, Dia & Co!
This box service is amazing! I personally HATE shopping, so having somebody else do it for me was awesome! I have an oddly shaped body. My torso if very long, my boobs are huge, and my legs are short. I also tend to be in between sizes.The first box wasn't great, but I made sure I was detailed with why I was returning items. For example, one box contained a wrap dress. I have never owned a wrap dress, but have owned several faux wrap dresses. If I have to think about how to put a dress on I won't wear it. When I sent it back I made sure I communicated that to the stylist. In the next box, I got a dress that I loved. I also linked my pinterest page to my Dia profile so that the stylist could see what type of clothes I liked. I thought that the price of the clothes was reasonable, but I'm used to spending a little more on good quality clothes. Sometimes you have to give them a few tries before they find something that screams YOU! Basically my whole work wardrobe is Dia! I can't speak highly enough about this box! $20 is worth it if it keeps me from having a dressing room meltdown. I guess the only issue I have had with any of my boxes is that most of the clothes are hang dry only. Even if you keep 1 item they waive the $20 fee. I love Dia.
Just got my first box and everything I asked them NOT to send was exactly what was in the box. I will be demanding my money back since they did not do what I paid them for. Don't get ripped off by these so called stylists. Apparently they can't even read their own survey.
I was so excited to get my first box! I had done the survey filled out the questions I was sure that I would get something that I would love. The first box had a number of items that I specifically said I was not interested in such as skirts above the knee. I thought okay, I'll review the items and then the second box will be better. Got my second box yesterday and it was worse than the first. For someone who did not want form fitting, huge patterns and or stripes or anything tight on the bottom I was very disappointed. It seems like the second box was the exact opposite of everything I asked for. I still thought that it was worth trying another box but when I checked my bank account I saw that I'd been charged another $20 fee. Maybe I didn't read the small print but I thought the charge was for the Box until you found something that you liked since I returned everything I figured I wouldn't be charged anything. The customer service told me that each $20 payment is for the stylist to choose those items and the $20 credit was only good for that particular box. I've spent $40 and got absolutely nothing. I cancelled my subscription and I'm hoping then I'll be able to find something somewhere else. If they even carry that $20 credit to the next box or kept a running total I would totally pay the $20 again and again, however, I cannot afford to just throw $20 bills at people to cram close I don't like into a box.
Very disappointing service. Have received 2 boxes and have found nothing worth keeping. Called to inquire about the $20 styling fee and representative basically said to bad. We charge that to put the clothes in a box. So if you don't keep anything you lose your money. Seems like allowing you credit towards a future box would be the right way to treat your customers. I've cancelled this service.
Read More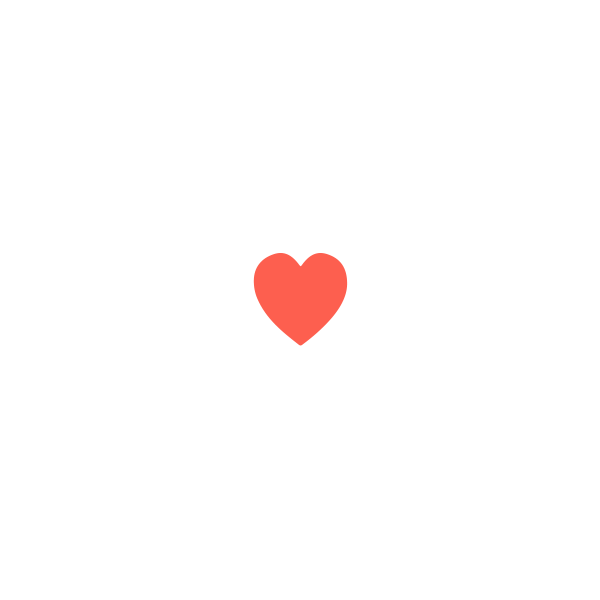 Who We Are
MSA has been your top resource for subscription box reviews since 2012, and we like to think of ourselves as your well-researched and trusted friend. Our team has unboxed tens of thousands of boxes, shared their experience honestly, and joined our community in conversations about each. We wouldn't be who we are without our readers, who contribute their own first-hand experience on the thousands of subscriptions we've reviewed. Learn more.