Curology (starts at $19.95/month) is a health and wellness subscription that offers personalized skincare formulas prescribed by medical providers. No matter your skin type, Curology will work with you to understand your skin's history and condition, and provide a powerful formulation tailored to your specific needs. Curology also has a full staff of dermatology providers including board-certified physicians, physician assistants, and nurse practitioners, and subscribers are partnered with someone who is licensed in their home state. You'll work with the same provider throughout your Curology journey, and they can answer your questions, help tweak your formula if needed, and more.
The Basics
$19.95 per month
Ships to US
Founded in 2013
Free 30-day trial with $4.95 shipping & handling
Curology
---
I've been using Curology for 5 months to help with skin texture, pores, and some discoloration. Read more...
More Staff Reviews of Curology
The Basics
$19.95 per month
Ships to US
Founded in 2013
Free 30-day trial with $4.95 shipping & handling
What We Love About Curology
All Curology products are non-comedogenic, fragrance-free, paraben-free, dye-free, vegan, cruelty-free, and hypoallergenic.
Curology is perhaps most known to offer help with breakouts, zits, whiteheads, blackheads, pimples, and acne—but they also welcome individuals who are seeking anti-aging skincare solutions.
Curology subscribers are assigned a personal provider who can address your unique questions or concerns, and help you nail the formula in a way that is customized to best meet your needs.
The dermatology care provided through Curology is through telemedicine, so you can have appointments from the comfort of your home.
After your free 30-day trial (just pay $4.95 shipping and handling), you can choose to receive bottles on a monthly or bi-monthly basis.
What You Should Know
Insurance does not cover Curology, but depending on your insurance plan, it still may be more cost effective than visiting a dermatologist or other healthcare provider in-office.
To try a Curology treatment plan, you must sign up for a subscription.
Curology is not yet available in every state. Enter your zip code at registration to see if your location is eligible.
We'd Recommend Curology If
You would like a treatment plan for breakouts, cystic acne, clogged pores, dark spots, skin texture, hyperpigmentation, wrinkles, or other skincare concerns.
You haven't had success with over-the-counter remedies and need a personalized plan.
You don't already see a dermatologist, and want to try online dermatology care.
FAQ
How much does Curology cost?

There are several Curology subscription plans available, depending on exactly what you need and if you want to pay monthly or bimonthly:

- 1 month supply (14 mL) for $19.95 per month plus $4.95 for shipping.
- 2 month supply (27 mL) for $39.90 every two months with free shipping.
3-Step set (cleanser, 27 mL superbottle, and moisturizer) for $59.90 every two months with free shipping.
You say Curology is customized to my needs. How do they know my needs?

When you sign up for Curology, you'll complete a questionnaire to capture your skin's current status. You'll provide your history, your goals, and photos of your skin so that your assigned provider can help you get started on addressing your skin's needs. Whether it's zits, clogged pores, dark spots, firmness, skin texture, or wrinkles that you're hoping to work through, Curology has a once-a-day cream to help you solve it.
How are Curology Service Providers qualified to assess and treat my skin?

The Curology team is made up of medical providers including dermatologists, physician assistants, and nurse practitioners that are specially trained in dermatology and licensed to practice in your state.
What ingredients does Curology use in their prescription cream?

Since Curology creates a custom formula for every skin condition, the ingredients list will vary. But commonly used active ingredients include clindamycin, azelaic acid, tretinoin, niacinamide, zinc pyrithione, tranexamic acid, and metronidazole. Your personalized cream will include 3 of these active ingredients. In addition to the above, Curology has created a base formula that is non-pore-clogging, fragrance-free, has a pH of about 4-5 (will vary per formula), and works well with your customized cream. These inactive ingredients include aloe barbadensis leaf juice, C13-14 isoparaffin, caprylic/capric triglyceride, water, laureth-7, maltodextrin, phenoxyethanol, polyacrylamide, tocopheryl acetate, and triethylene glycol.
Is Curology worth it?

It depends! If you're interested in trying a prescription skincare product like Curology to treat specific skin concerns, we think it's most worthwhile for people who aren't already seeing a dermatologist (or who want the convenience of working with a provider online, without making office visits). Insurance does not cover Curology. Depending on your insurance plan and individual coverage, you may find it cheaper than visiting a medical provider in-office. Their 30-day free trial is a great, zero-commitment way to see if the product is right for you– but it should be noted that Curology recommends sticking with the program for at least 90 days before you judge its results.
Does Curology work?

Curology is a really effective skincare solution for some; not so much for others. Everyone has different skin and different needs, and this product is not a one-size-fits-all solution, however it has proven to be effective for approximately 88% of users.
Can you cancel Curology at any time?

Curology does allow subscribers to easily cancel online. However, Curology recommends you stick with their product for at least 90 days, and consult with your Curology provider if you're not happy with your results. They may tweak your formula or recommend you stick with it, since some medications can take months to start showing visible results.
What if I run out before my Curology subscription renews?

You can order a refill anytime you need it; Curology will invoice and ship a refill to you on request instead of waiting for the next renewal date.
Does Curology make your skin worse before it gets better?

Some individuals who begin using Curology may notice their acne or breakouts getting worse before they improve. This is what's known as "skin purging," and is common when starting a new acne-fighting treatment of any sort. Skin purging could last up to several weeks, and if you're experiencing worsening symptoms, Curology recommends:

- Using your custom cream every other night for awhile
- Washing with a gentle cleanser and lukewarm water
- Avoiding abrasive exfoliants
- Gently pat your face with a towel and let it finish air drying completely
- Moisturizing with a lightweight face cream
- Working with your Curology provider if you need additional guidance
Does Curology work for acne scars?

Yes! Your custom Curology formula can be used to treat and prevent breakouts, and once they've cleared up, it can help prevent and reduce marks, dark spots, and scarring. Curology recommends continuing to use your cream every day, even after your acne has cleared, to avoid future breakouts and work against the forming of scars and marks, and even fine lines and wrinkles!
Can I use other skincare products while using Curology?

Yes, you can. Curology offers a customized cleanser, moisturizers, and body wash that are safe to use with other skincare products. Just be sure to avoid products that contain ingredients that are common irritants (such as alcohol, cetyl acetate, algin, or fragrances) or that may clog your pores (like cocoa butter, carrageenan, isoprols, and more).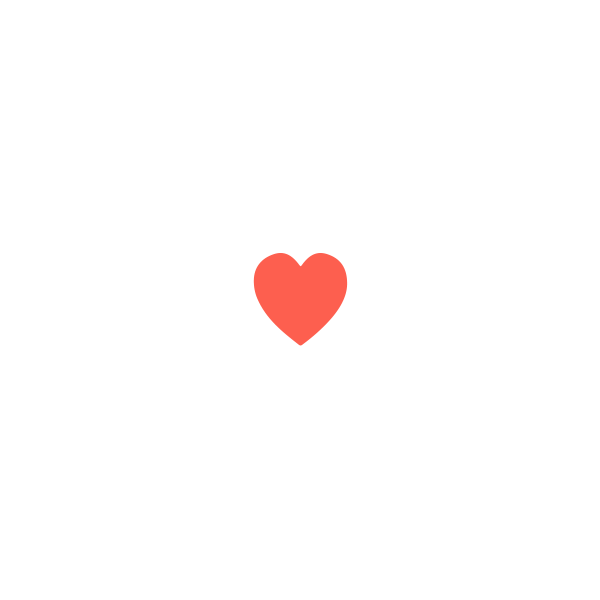 Who We Are
MSA has been your top resource for subscription box reviews since 2012, and we like to think of ourselves as your well-researched and trusted friend. Our team has unboxed tens of thousands of boxes, shared their experience honestly, and joined our community in conversations about each. We wouldn't be who we are without our readers, who contribute their own first-hand experience on the thousands of subscriptions we've reviewed. Learn more.