CURATEUR (formerly Box of Style) is a luxury subscription service curated by designer Rachel Zoe and delivered 4 times a year. Each seasons box contains at least 5 statement staples (fashion, beauty and lifestyle) valued at over $400, curated to elevate your everyday look. Seasonal subscriptions are available for $99.99 season or $349.99 annually.
The Basics
$99.99 per quarter
Ships to US, UK, and Canada
CURATEUR
---
"This is exactly the sort of curation I want to see!" Megan Kirkland writes of the latest box. Read more...
More Staff Reviews of CURATEUR
The Basics
$99.99 per quarter
Ships to US, UK, and Canada
User Reviews
Excellent service! Love my new spring box and hat!
"Not Everything Came in Box, Even Add on's I paid extra for! "
I do not recommend using this subscription service. I didn't even get all the products that they promised in the box. A pair of earrings were not included. I also purchased an add on-the Vegan Tote $40 and it also didn't come in the box. Online it said my order was fulfilled and that everything had shipped. I reached out to customer service and they said that the 2 items were shipping separately which I was never told. They said the shipping information would be available in 3-5 business days for the 2 missing items. I never heard back from customer service so after a week I reached back out. They told me that the add on bag, which mind you I purchased separately on top of the subscription, was sold out? Why would they let me purchase and charge me for something that was sold out and then say the order was fulfilled and shipped and never even tell me it wasn't ever actually coming. Very sketchy and I will not be using this subscription again. Not to mention they don't have a phone #.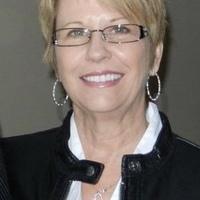 I am so very disappointed in the Spring 2021 box. I so wanted to love the purse but it is by far the cheapest made purse I've ever seen. No way is it $95 retail. And the rings are cheap cheap cheap! $250 retail? NO WAY! This box has gotten worse over the years. It used to be the best of the best.
Terrible service. They won't get back to you when you e-mail and they do not publish a phone number. Not worth it.
Have been receiving this box for some time now could things get changed up a bit always get a Handbag not Leather fine vegan etc I am so sorry but they still feel cheap and nasty appreciate there not out of all of them I only use one of them (Have given the rest) Jewellery hmmm and some just feel cheap appreciate there not, but goodness me the ring in this last box is so small (has anyone found the same) people would need to be a stick figure to get it on very disappointing as it is a lovely ring and the cuff from the last box same thing and my skinny god daughter who gets what I don't want couldn't wear them either so please could you mix it up a bit many thanks
HORRIBLE! I specifically asked for the hat in their latest box, and customer service said they would get right on it. And of course I get the box AND NO HAT. Now there is a woman named BRIANNA on customer service saying basically, oh well!! We can't promise anything! And there's no refunds! AVOID AVOID AVOID AVOID AVOID
"Lies, Shipping Issues, AVOID"
I have been a member for 2 years. I also buy some of her fashions separately from my subscription. EVERY season I go through the same garbage. Get an email on 03/03 that my box has shipped! It is 3/12 and says only a label has been created. This is a ploy this company uses instead of being honest that they are perpetually behind!! So sick of them. Brought my sister to the company for this Spring box and she has HER box!! I still don't have mine! Yet...they hound you with emails and every single time you log in to upgrade to "icon"!! WHY!!! I have been a loyal customer for two years! MY box should have arrived to me too! If it doesn't matter I have been loyal for two years why should I have to pay Rachel Zoe to supposedly get my box sooner! Ridiculous! They LIE and I go through this every Curation. I have had enough It isn't worth the aggravation. Their customer service is the worst. Persnickety staff that had the nerve when I contacted them today to threaten me with cancellation!!
DO NOT Subscribe. Very disappointing. Quality is not good. SO HARD TO CANCEL.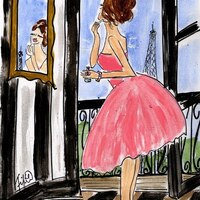 I was really really looking forward to trying this box! I'm so disappointed. First of all, when it came (Fall 2020 box), everything was just thrown in with no packing materials or anything. I think part of the fun of subscription boxes is the WOW factor along with the care and detail of the presentation. None of that here...and I was so surprised! Rachel is so stylish, I thought this would be a show-stopper box! I did like the items I received but also re-gifted a few. One product wasn't even included (the Marine gel) and they promised to ship it when they received it. I was fine with that. I got notice in early December that it was shipping but I never got it. The shipping information still isn't updated from when I originally got it. I really wanted to subscribe to this year-round but just did the one box. Disappointing!
Avoid this company like the plauge. I placed my order on 12/8/20. Then I recieved an email on the 14th saying that my package had shipped with a tracking number. However, the only update the tracking ever gave was "Shipping Label Created, USPS Awaiting Item". I contacted customer service on the 18th, 21st, and 23rd. Each time they assured me that the box had been shipped and to wait until the 30th. How they expected the package to get delivered without it being scanned once is beyond my comprehension. I contacted them yet again on the 12/30 and 1/4 but neither message was replied to. I had to make a credit card dispute to get my money back. Horrible customer service.
Read More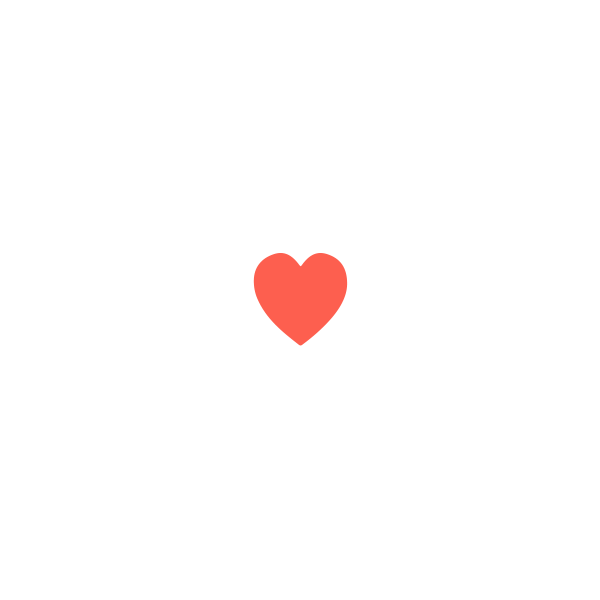 Who We Are
MSA has been your top resource for subscription box reviews since 2012, and we like to think of ourselves as your well-researched and trusted friend. Our team has unboxed tens of thousands of boxes, shared their experience honestly, and joined our community in conversations about each. We wouldn't be who we are without our readers, who contribute their own first-hand experience on the thousands of subscriptions we've reviewed. Learn more.