Recent Reviews
"Terrible customer service - AVOID this subscription box"
AVOID!! Horrible customer service. I placed my order on 11/29/21, followed up multiple times, and still nothing. They said it's because of the supply chain and they're waiting on one item?! My question is, why wouldn't they at least mail everything else, and WHEN/IF the other item ever shows up mail it separately?! They should at the very least take that responsibility, but instead, I get responses with purchase something in their Shoppe and they'll give you a free gift…it's mindblowing. So basically zero customer loyalty. I've had three friends sign up because of my recommendation, I will no longer recommend this box or anything Rachel Zoe related.
"I tried to be optimistic- and got burned. AVOID at all costs."
Avoid at all costs. This box is a scam to bump up Rachel Zoe product sales numbers. A few of the products are lovely. Most are over priced and disappointing. Trying to end the contract is next to impossible- and once you do end it- you lose all options for customization of any boxes you've already prepaid. So beware- and time appropriately, or you will wind up with the dregs. You will also be bombarded with 'opportunities' to purchase highend products at standard prices. What a disappointment. And I love boxes - I subscribe to a number of them. Just not this one anymore. UGH.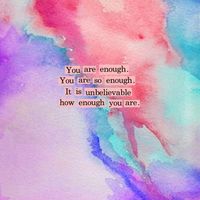 "SO worth it and well curated"
Perfection! I got the welcome fall 2021 box and I'm obsessed! Everything was perfect! I should've chosen the beautiful necklace option but for some reason I went with the lipstick. I'm a sucker for makeup and I didn't realize how beautiful the necklace was until after I made my choice. The back is beautiful and high quality. The facial cleanser/massager is heavenly, and the lipsticks are great colors. I'm supposed to unsubscribe after the welcome box (husbands wishes) but…I'm already aching to see what's in the winter box if this was THIS good! I may wait to get one official seasonal box before making y decision. Even the bag matches the facial massager! How cute!