Cinch Club
Cinch Club is a men's styling services that sends men apparel, footwear, and accessories. There is a surcharge fee of $25 for Canada residents.
The Basics
$89.99 per month
Ships to US and Canada
We're sorry
This box is no longer available
Cinch Club
---
Here are some alternatives you might like
The Basics
$89.99 per month
Ships to US and Canada
User Reviews
I signed up for their service after seeing them on the Today Show, and I must say it was the best decision ever. Urbanebox's online styling service is great if you dont have time to shop, like me. They are quick in making any changes I request and their shipping time is amazing. They ship everything using two day priority, so once you get the preview email it expect the package to arrive shortly after if you approve. They are always getting new styles in and offering great discounts. I would not recommend this service, or any other similar services...i tried a few others...if you are a picky dresser or bargain shopper. They give great discounts, especially their new $60 a month subscription service. If you want to look like you walked out of a GQ magazine in a head to toe getup, then expect to spend some money for that look. I typically just ask for two items a month. UrbaneBox (formally Cinch Club) is one of the best online men's styling service around.
I've been a member for a few months now with UrbaneBox, which is their new name, and I have to say this is one of the better men's styling service. Unlike Trunk Club, they actually give you good discounts off the retail value and the customer service has been great. I love that they email you 48 hours before shipping the package, which allows me to request any changes. I've tried other similar services, but I have to say UrbaneBox, formally Cinch Club, is hands down better. I would recommend this box to anyone.
I've tried other similar services and I have to say this one is the most transparent. Not only do they put everything in the FAQ but they also keep you in the loop through the entire process. One of the reviews I read complained about a deposit which is obviously dumb because he couldn't follow simple directions. They charge a first time deposit for new members to make sure a proper credit card is given. Once they receive a payment history they no longe charge a deposit for future boxes, which seems fair to me. They tell you what the deposit will be in the FAQ but also on the preview email they send you of the selection. So it will show you what they selected, the cost, and inform you that if you do not cancel the order within 48 hours they charge the deposit and ship out the box. Then you get 10 days to try on the clothes. So I've never had any problems but I've been able to follow directions and meet the time frame. They have been always great if I had any questions. The quality of clothes is great as well. But like he other review said, this type of service isn't for everyone.
I've been a member for about 8 months and I enjoy the service. Obviously this type of service isn't for everyone. I would recommend it for people who are just too busy to shop. You will get some items you love and others that aren't to your liking, but being able to ship things back easily makes it not such a problem. They stay pretty safe in what they send you that most guys would wear. If you are looking to turn heads like fashion magazines you will need to be willing to drop more money like anything else. For example if you want a blazer, pants, shoes, etc your box will be quite higher in cost $400+. That being said return shipping is super easy, quality is great, and customer service has been very nice anytime I had a question. I think if you can follow their time frame you won't have any issues.
Unlike these other reviews Ive had nothing but great experiences. I've been a member for over a year and they have been great. Looking at one of the reviews looks like he is upset because he couldn't follow directions. What I love about this service is that they keep you in the loop through the whole process. You get 48 hours to review the email of what they selected for you, and they advise you of what the first time deposit will be. Once I got my first box and made my payment in full I no longer had pay any deposits. I get a full ten days to try on the clothes. They are really upfront with their pricing and discounts. The quality of the clothes are great. I just have to say that if you are really picky on your style the service might not be for you. I'm a member for the convienance. They might send you something that may not fit right at times but it's usually due many different brands fit differently. It's no big deal to me because I can just send it back. One tip though, it's better to email them then call. They respond so much quicker by email them by phone. I would recommend this to anyone that is just too busy to shop!
HORRIFIC EXPERIENCE!! first shame on me for not reading through the entire list of FAQ and seeing the section at the bottom of the list that explains the deposit they take and hold. What I had read that is listed in the "How it works" We guarantee savings for our members on their outfits. Not only do we stay within your requested budget, but we also give you 10 days to try on the clothes prior to being charged. There are no obligations and free shipping. Okay so I understand needing a deposit but what ever. So next I receive the email to approve the box or decline it. I followed the process of declining because the items selected were a little too casual for what i needed them for. 2 days later I receive the shipping notice, I immediately emailed the to only be told there was NO WAY I could have selected to decline because they showed NOTHING in their system. OKAY, so let's go with I did it and closed my ipad before the confirmation of the process being complete. So i patiently wait for the box to arrive so that I can then request the return receipt and send it back. The box arrives sure enough the items were far too casual but figured they already took my damn money out of my account let's try them on and see how the outfit looks. The blazer was a XXL so was the shirt and the pants were supposedly 40" waist. Well the jacket fit like it was a large, as did the dress shirt, the pants didn't even fit my fiance who has a 36" waist so I request the return label which was dated for FEBRUARY 16TH, apparently I clicked again the wrong button and ended up getting a return label that was only valid for the return envelope they included in the box that was barely large enough to return the shirt let alone the entire order so I had to go back home and come back the next day when the post office was open again with the box it arrived in. Paid for the 2 day return out of my own pocket and received notification via phone from the girl that works for them on the 26th of February stating they DID IN FACT RECEIVE THE ORDER BACK!!! which obviously falls within the 10 day return policy. On the 27th I sent an email asking about my refund because the girl told me on the 26th that the "owner" would have to process it. On the 27th I receive an email back from this guy stating that I need to provide him with the tracking number for the package they received and took delivery of so he can make sure it was post marked in time? HELLO YOU TOOK DELIVERY OF IT ON THE 10TH DAY????? ANYWAY here it is over a week later they are still not refunding my money and i don't have the tracking number because i deleted the confirmation text off my phone once the girl said they got the package back. $347+ gone and not one single attempt on their end to resolve the issue.
This company is absolute trash when it comes to customer service. Expect to receive and pay for boxes that you didn't request, despite having selected that you wish to receive them on your request, rather than monthly. Expect to have to make exchanges because they can't seem to figure out what your actual size is, despite it being clearly sated in your profile, and be prepared never to see that product ever again because they "have no record of receiving it". But above all, be prepared to have their customer service tell you that you're in the wrong, and that they will do nothing to correct their mistakes, making you pay for products which you never wanted and sometimes never even received.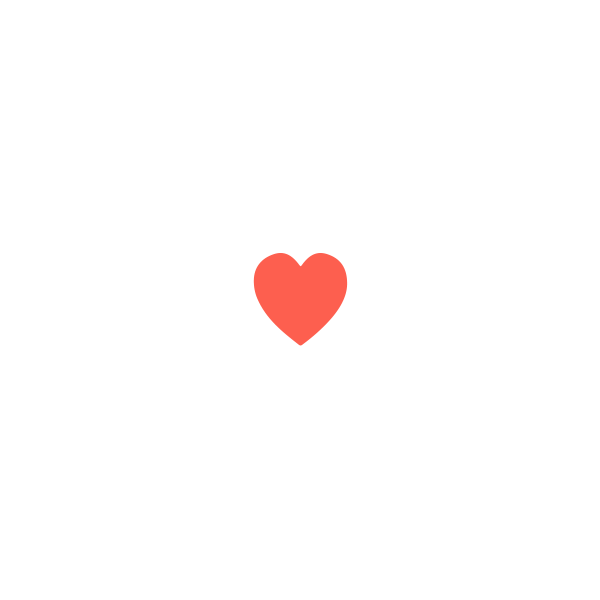 Here are some alternatives you might like
Who We Are
MSA has been your top resource for subscription box reviews since 2012, and we like to think of ourselves as your well-researched and trusted friend. Our team has unboxed tens of thousands of boxes, shared their experience honestly, and joined our community in conversations about each. We wouldn't be who we are without our readers, who contribute their own first-hand experience on the thousands of subscriptions we've reviewed. Learn more.