CAUSEBOX is "A seasonal delivery of 5-8 hand-curated products for women. Every product has a story and makes the world better." Items include jewelry, fashion, home decor, beauty products, artwork, and more, all from socially conscious companies. The retail value of each box is $150+.
They also do a yearly Men's Box and often have Best Of boxes between quarterly seasons! You can save $5/quarter by signing up for an annual subscription.
The Basics
$54.95 per quarter
Ships to US
This fun CAUSEBOX was worth a total of $244 which is great for a $49.95 box. I did think a few of these items were priced higher than I would have paid for them in a store, but the fact that this box prioritizes including items made responsibly and ethically, so I can get behind them having a higher price tag than a lot of comparable items out there. This box felt really well-rounded, with everything from kitchen gadgets to skincare, accessories, and more. Everything felt pretty and useful. Who doesn't love that? Read more...
More Staff Reviews of CAUSEBOX
The Basics
$54.95 per quarter
Ships to US
User Reviews
I received my 2020 winter box on March 3. It contained the copper kettle and reuseable silicone pouches - THATS IT! Nothing else. I thought there were 5-6 items Causebox? Customer Service sucks...no response via email or social media! Don't waste your money on this sham of a company! I'm giving you one star because I have to in order to post this..
"Lacking in customer service and product quality"
I had an annual subscription last year. The summer box was disappointing but I tried to give it a chance. Nothing improved. I spend $200 on a sweater and a glass tea flask. The rest of the products were junk that fell apart or I can't give away. I am currently waiting to hear back on getting customization unlock for my 4th box, a common problem for people who did not resubscribe, to hopefully get another useful product or two to make it feel less expensive. I am into the last hour or so of the maximum window and have received two emails to review their help so I doubt they will contact me.
After doing a full year with Causebox and overall enjoying the experience, I unsubscribed after they did not release spoilers on time and refused to even acknowledge this. It's untrustworthy for a supposedly ethical box. I'm changing my rating based on their lack of transparency and accountability, especially recently. It' doesn't seem like they are trying to correct issues long-term (that has always been an issue but I overlooked because issues like late shipping were not too significant for me; but constant lack of communication and accountability adds up over time). They seem to use the name "Causebox" as an excuse to get away with things other companies can't, but I don't feel they are especially sustainable or ethical- at least, not to the extent that I can excuse dismissing and never addressing customer concerns. Causebox tries to lure in new customers with its "mission" and intro boxes but stops its customer care there. As it is I would not recommend Causebox to others.
"DO NOT SIGN UP FOR ANNUAL SUBSCRIPTIONS"
$5/quarter savings is not worth getting stuck in a full-year subscription. They provide NO reversals once subscriptions have been charged and it's very hard to find the link on the account page to cancel the subscription (it actually an "unsubscribe" link in very small print and light-colored font UNDER the box with all of the account info.) They are clearly getting a lot of complaints about this because they discuss this policy in detail in the subscription charge confirmation email. Sad to see such client manipulation from what should be a social enterprise company.
"Did not get my money's worth."
Pretty awful all things considered. Got four items, two of which were ziplock bags and Tupperware covers. Certainly not worth the $55 I paid. Go with FabFitFun instead.
"Going in the wrong direction"
It's been a little over a year since my first review of Causebox. Back then, I was still trying to give them the benefit of the doubt that they were still just "growing and learning", but after 2.5 years I want off this ride. Fall 2019 is the season I equate with the beginning of the end of the Causebox I initially loved. That was the season that the delayed shipping issues began (and they've never recovered). Secondly, Fall 2019 and the introduction market marked a drastic change in the curation of the box. The items now feel less curated and cohesive and more like just a "box of stuff." But the main reason I have cancelled is the lack of transparency. The "hero items" are often made in-house by Causebox but branded as another company. They advertise the items as Causebox exclusive items from born from a "partnership" but in reality it is a Causebox item who got licensing to use the name of the other company. And in most cases, the quality is poorer, in some cases drastically so.
I gave it a go in December. It took so long for my box to arrive that I actually completely forgot about it. When it arrived, the stuff was of mediocre quality. (The "$98" tea pot for example, is a very pretty piece of garbage, the silicone mats are thin, floppy and cheap). I just got charged for Spring because I did not fully understand how it works and I'm not happy about it (the Spring box is full of stuff I have no use for). Assuming that box won't ship for another month anyway, I'm hoping I can cancel and stop the whole thing. Way too convoluted. Not my thing.
"cant actually cancel just non-renewal."
cancel anytime means you can cancel your annual subscription for renewing the following year. Not *actually* cancel. If this was clear to me I would not have signed up.
"don't waste your money :("
I ordered the winter box in early December as a Christmas gift for my partner's sister. It still has not arrived. I just choose to get the one box, and I wasn't able to customize it because I didn't want to be an annual member and get all four boxes. However, I just received an email saying that I was charged for the Spring box. I realize that shipping will be affected by COVID delays, but I wish they would have updated more often (since ordering I have only received one update regarding the Texas snow storm delaying shipment). I regret getting it as a gift and it has been embarassing for me as this was a gift intended for Christmas that has still not arrived.
I recently received an offer from Cozz box to re-join saying that I would be able to build my box if I did. Upon joining I found out that because I was only paying for one month I did not qualify for that. I did go ahead and choose to get one box and I am highly disappointed in it. Only one item was one of the ones that I would've chosen and as a matter fact three of the items I will never use. I feel like I was misled by the advertisement And although all the items I'm sure are very nice they are not ones that I would use. I will be canceling my subscription immediately.
Read More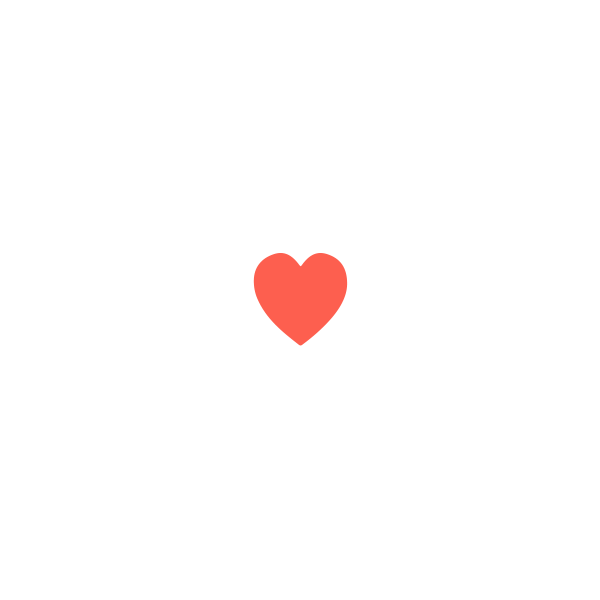 Who We Are
MSA has been your top resource for subscription box reviews since 2012, and we like to think of ourselves as your well-researched and trusted friend. Our team has unboxed tens of thousands of boxes, shared their experience honestly, and joined our community in conversations about each. We wouldn't be who we are without our readers, who contribute their own first-hand experience on the thousands of subscriptions we've reviewed. Learn more.