CAUSEBOX ($54.95/quarter) is a quarterly lifestyle subscription box featuring a curation of beautiful products from socially conscious companies. Inside, you can expect to find home decor, beauty products, artwork, jewelry and fashion pieces, and more. Each box is filled with 5-8 full-size products that are hand-curated for globally minded women, containing a retail value of $200 or more.
The Basics
$54.95 per quarter
Ships to US
Founded in 2014
Valued at $200+ per box
CAUSEBOX
---
This fun CAUSEBOX was worth a total of $244 which is great for a $49.95 box. I did think a few of these items were priced higher than I would have paid for them in a store, but the fact that this box prioritizes including items made responsibly and ethically, so I can get behind them having a higher price tag than a lot of comparable items out there. This box felt really well-rounded, with everything from kitchen gadgets to skincare, accessories, and more. Everything felt pretty and useful. Who doesn't love that? Read more...
More Staff Reviews of CAUSEBOX
The Basics
$54.95 per quarter
Ships to US
Founded in 2014
Valued at $200+ per box
What We Love About CAUSEBOX
This subscription service is all about doing good, sourcing products that are ethically-made, sustainably-sourced, and cruelty-free. Many featured brands donate a portion of proceeds to charities, and/or employ local artisans.
Welcome and Intro boxes are available to new members, and annual members get to choose all the products they'll receive in their intro box! After that, they'll get to customize about 5 (out of 6-8) products in future shipments.
This quarterly subscription offers free shipping for those living in the contiguous U.S
CAUSEBOX opens their Add-On Market for limited windows at a time, and is accessible to quarterly and annual subscribers alike.
What You Should Know
CAUSEBOX tends to sell out quickly! If you sign up after the regular seasonal box has sold out, you'll receive a Welcome Box.
CAUSEBOX has been experiencing significant shipping delays due to COVID-19.
We Recommend CAUSEBOX If
You value supporting makers and artisans with your lifestyle purchases.
You look forward to receiving new products that are sustainable or reusable.
You want to have a say in what you'll receive in your quarterly boxes.
User Reviews
The tea kettle (feature item worth over $100) in the winter 2021 box was so poorly made, with cheap Indian steel that has high nickel in it. It also had a sharp metal bit hanging off the spout which would slice your hand if you touched it. I wrote to them and they offered me $10 to spend in their Market :| The scented items are often synthetically fragranced. Synthetic fragrance causes near-immune dysfunction, cancer, hormonal issues and more. I have explained this to them and asked for alternatives. They didn't care that they were distributing poison and said that the company helps feed children. So what if you're feeding them while poisoning the planet? It doesn't make sense. Most items are NOT sustainable as they don't last past one season; they fall apart. I do like the bowls we got in a box 2 boxes ago, but if that's it, why pay $200/year and support the dissemination of yet more junk I don't need by I company that doesn't have my values?
not worth the money to me
I've tried a few different subscription boxes but this one is my favourite. I feel like I'm their target market though (30s female, who likes receiving "home" items, like silicone baking tray liners 😄). If I was in my early 20s, I might likely prefer a different box..
"Slow shipping, mediocre items, waste of money, crappy customer service"
Used to love causebox they have gone way down hill the shipping oh my gosh takes forever. And then the products are so cheap now. Just not worth the money and customer service is awful.
It's a great idea in theory...but the execution is just not good. Customer service is awful. It takes FOREVER to receive your box. Like, I customized my spring causebox almost 8 weeks ago and still haven't received it. The items inside are just okay. I love the idea of using sustainable items and promoting small businesses but this just ain't it. Most of the items inside are very mediocre, it feels repetitive and I just wish there was more options for customization. Especially for annual members. I canceled my membership and won't be renewing it next year. In my opinion, it's so not worth the money.
"Avoid due to customer service issues"
I had Causebox in the past and liked it, but in recent times have had a lot of problems. Late shipping, bad customer service. I paid for an annual subscription and only got three boxes, but when I contacted them their response was basically "🤷‍♀️ we sent you four."
Really wish I had not signed up for this. Got the Winter box end of Feb, and the one item I really wanted was not offered so the replaced it with garbage. Seriously, the stuff is junk. I have no choice but to keep the subscription for a year, and as soon as I figure out how to unsubscribe I will make sure I don't wind up on auto renew. I'll give items away as gifts, I guess. I don't like useless items. Don't waste your money.
"Not actually that green & you are stuck for a year if you go annual & cancel"
Although some of the products are indeed green there is no way that anything made from recycled pop bottles is actually sustainable. Sure, it was made using pop bottles that are woven into the material and then... every single time you wash that fabric microplastics go into the water system, which goes into the food chain/ecosystem and is incredibly hard (if not impossible) to filter out. Basically, that's greenwashing. Unfortunately, that is just one example of things they label as sustainable. They need to educate themselves on what it means to truly be sustainable. "You can cancel your membership anytime" means you are canceling for your subscription for next year, you will not get a refund for the remaining boxes. It was mentioned that this time we could add-on some choices if we wanted multiple things from a category in the Spring 2021 box. But it will cost you extra shipping & is in the separate market. 2.5 months after ordering? Longest shipping times ever!
I received my 2020 winter box on March 3. It contained the copper kettle and reuseable silicone pouches - THATS IT! Nothing else. I thought there were 5-6 items Causebox? Customer Service sucks...no response via email or social media! Don't waste your money on this sham of a company! I'm giving you one star because I have to in order to post this..
"Lacking in customer service and product quality"
I had an annual subscription last year. The summer box was disappointing but I tried to give it a chance. Nothing improved. I spend $200 on a sweater and a glass tea flask. The rest of the products were junk that fell apart or I can't give away. I am currently waiting to hear back on getting customization unlock for my 4th box, a common problem for people who did not resubscribe, to hopefully get another useful product or two to make it feel less expensive. I am into the last hour or so of the maximum window and have received two emails to review their help so I doubt they will contact me.
Read More
FAQ
How much does CAUSEBOX shipping cost?

CAUSEBOX ships to the contiguous U.S. for free. They ship to Hawaii, Alaska, all U.S. territories (including Guam), and Canada for $7.95.
Can I customize my CAUSEBOX?

Yes, if you're an annual subscriber, you'll have a say in customization! When you sign up for an annual CAUSEBOX subscription you'll qualify for CAUSEBOX Custom, which lets you choose certain items in your boxes from a list of options.
Where can I learn more about the makers featured in CAUSEBOX?

Each quarterly box comes packed with a booklet full of information about each product, its origins, and other tips and anecdotes. The beautifully designed booklet offers information and interviews about the makers and designers whose products have been included in that season's spread.
What's inside the CAUSEBOX Welcome Box?

If you sign up for CAUSEBOX after the regular seasonal box has sold out, you'll be sent a Welcome Box. They contain a combination of most-loved products from past boxes, favorites from the most recently sold out box, and new exclusives from companies CAUSEBOX has a partnership with. Just like the regular seasonal boxes, Welcome Boxes contain a $200+ value.
What's the CAUSEBOX Add-On Market?

When you sign up for a quarterly or annual membership with CAUSEBOX, you'll gain access to their Add-On Market (also known as their members-only market). It's an online shop that carries a seasonal curation of sustainable products at up to 70% off retail prices. The Add-On Market is only open for certain windows at a time, but members can revisit it and make multiple purchases within that window. Add-On Market purchases will be shipped separately from seasonal boxes.
What types of products might I find in the CAUSEBOX Add-On Market?

The CAUSEBOX Add-On Market features the same types of luxe lifestyle products you're used to seeing in your seasonal boxes! You can expect to see cruelty-free skincare products like moisturizer, serums, toners, and more, home items from conscious brands, self-care and wellness products, and more.
When is the CAUSEBOX Add-On Market open?

CAUSEBOX opens its Add-On Market full of favorite items to both quarterly and annual members at the beginning of each season. You'll know it's open when you visit the CAUSEBOX website and see a banner at the top of their homepage.
Does CAUSEBOX automatically renew?

Yes. When you sign up as a member of CAUSEBOX, you'll be charged $54.95 for your first box. Unless you pause or cancel your subscription, you'll be automatically charged for the next quarter's box in the next billing cycle. Annual subscribers who have prepaid $199.80 for the entire year can expect their subscription automatically renew unless they pause or cancel prior to the start of their 5th cycle.
When will I be charged for my quarterly CAUSEBOX?

CAUSEBOX subscribers will be charged for their quarterly box on March 1st, June 1st, September 1st, and December 1st.
Can I skip a quarter with CAUSEBOX?

Yes, you can skip a season or pause your CAUSEBOX subscription by emailing

[email protected]
How do I cancel my CAUSEBOX?

Cancelling CAUSEBOX means preventing the renewal of your subscription—if you've signed up for an annual subscription you cannot stop it partway through. To cancel for future subscription cycles, login to your CAUSEBOX account and head to the "Subscriptions and Orders" page to unsubscribe. Or, you can email their support team at

[email protected]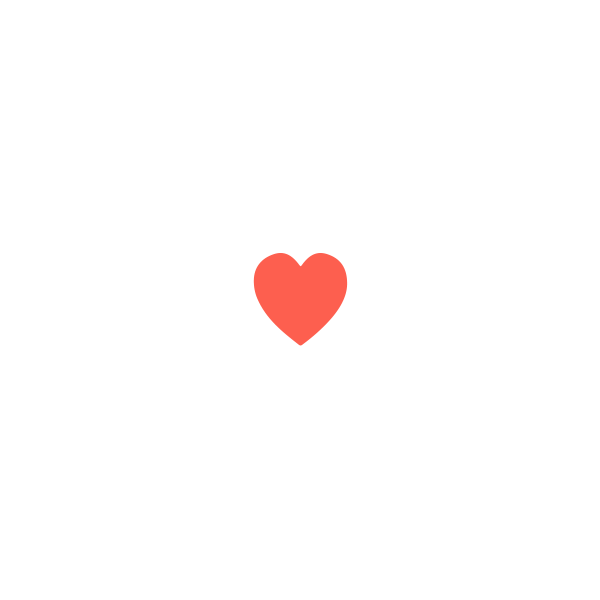 Who We Are
MSA has been your top resource for subscription box reviews since 2012, and we like to think of ourselves as your well-researched and trusted friend. Our team has unboxed tens of thousands of boxes, shared their experience honestly, and joined our community in conversations about each. We wouldn't be who we are without our readers, who contribute their own first-hand experience on the thousands of subscriptions we've reviewed. Learn more.